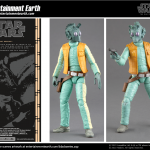 Entertainment Earth has now posted the fourth and final sneak peek of the upcoming Star Wars the Black Series wave 2 6″ Greedo action figure. In case you missed them and want to see the progress of this figure's production, here are the first, second, and third sneak peeks. With this final sneak peek, we get to see the fully finished Greedo action figure as he'll appear later this year in the Star Wars the Black Series 6″ toy line.
Continue after the jump for the final look!

In collaboration with Hasbro, Entertainment Earth is proud to introduce a never-before-seen figure in the second wave of the Star Wars the Black Series 6-inch scale action figure line! During the next few weeks, we will release images that give fans an inside look at the development of this great new character — concept to final product. Visit EntertainmentEarth.com weekly to see what we reveal in this exciting line that features incredible accuracy and articulation.
Click on the image to enlarge!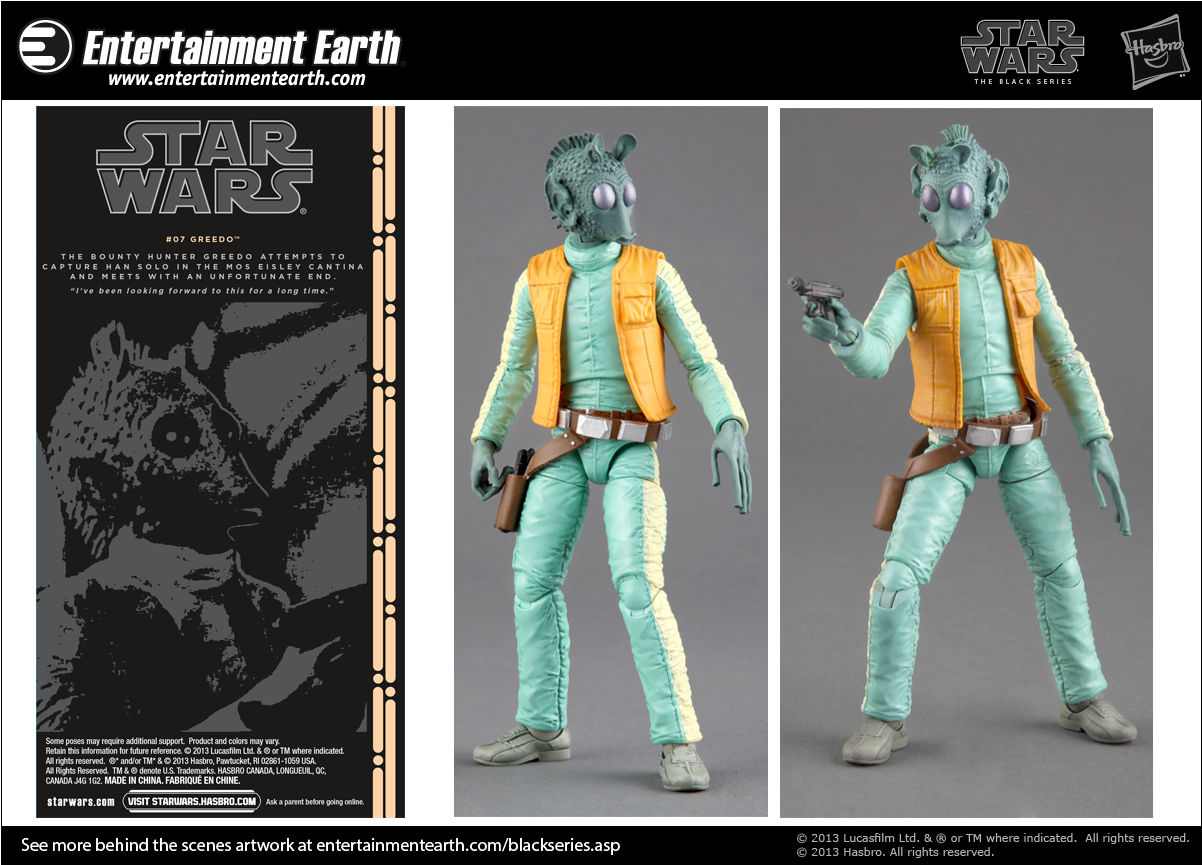 Also, the entire first wave of the Star Wars the Black Series 6″ figures are up for pre-order on Amazon! Amazon has each figure up individually, and a case of all four. The expected release date is August 1st. And they're all eligible for free shipping, if you spend over $25 (and if you get all four you will). For those who get tired of hunting all over the state for new figures, this is awesome. Stock up on those Sandtroopers!
Star Wars the Black Series is one of the most anticipated toy lines this year, and one of the most anticipated toy lines in a long time. Many fans have been dreaming of the day for 6″ Marvel Legends styled Star Wars figures, and the time is almost here! Star Wars the Black Series will be carried by major retailers, comic shops, specialty shops, and of course again Amazon will have them too. So be on the lookout!