I managed to get these finished just in time for the new Teenage Mutant Ninja Turtles movie coming out this week. After being underwhelmed by the official Playmates figures, I decided to take them and fully repaint them, including adding every little character detail to them that I could. I even repainted their weapons, adding chains to Mikey's. I had to go through a ton of movie images and trailer stills, but I'm pretty confident I got them to be fully movie accurate. This set is also currently for auction on eBay
for anyone who might be interested in owning them. Click the picture below to check out the full gallery (there are a ton of photos) and detailed description on how I made the Ninja Turtles fully movie accurate. COWABUNGA!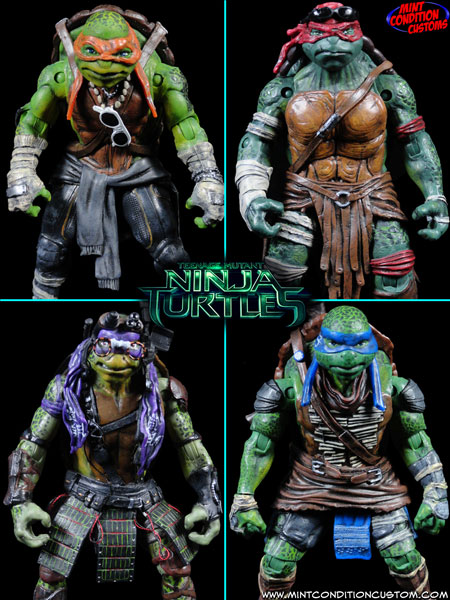 And check out the short video I made, showcasing my custom 2014 movie Teenage Mutant Ninja Turtles action figures!