<< Back to the Custom Action Figure Archive
---
*** Head on over to my Ebay Auctions to see what's available this week, or commission me if you'd like your very own custom action figure like this one. ***
And don't forget to check out the Youtube video below!
So, I was married this past summer! June 20th, 2015. It was awesome, and these past few months as a married man have been amazing. Of course, being an action figure customizer, I couldn't pass up the opportunity to make my own wedding cake toppers. I decided to forgo the traditional cake toppers in formal wear, and instead decided to base the figures on our own personalities and clothing styles. I made myself, John, using the body of a DST Buffy Deluxe Angel, with the coat and arms from a DST Deluxe Spike. The head is a Marvel Legends movie Winter Soldier with a sculpted beard. My wife, Sarah, was made using a DST Buffy Deluxe Kennedy with sculpted bust, hips, and posterior to better match my wife's body type. The head is from a Mattel female wrestler (not sure who it is), and the hair comes from a movie X-Men Jean Grey. Her favorite color is purple, so I gave her figure a purple shirt! Everything was painted appropriately using Testors Model Masters acrylics, and all sculpting was done with Aves Apoxie Sculpt. And now my wife and I are immortalized as action figures, ready to take on whatever the world throws our way.
Check out the photos and see some of our amazing exclusive celebrity guests!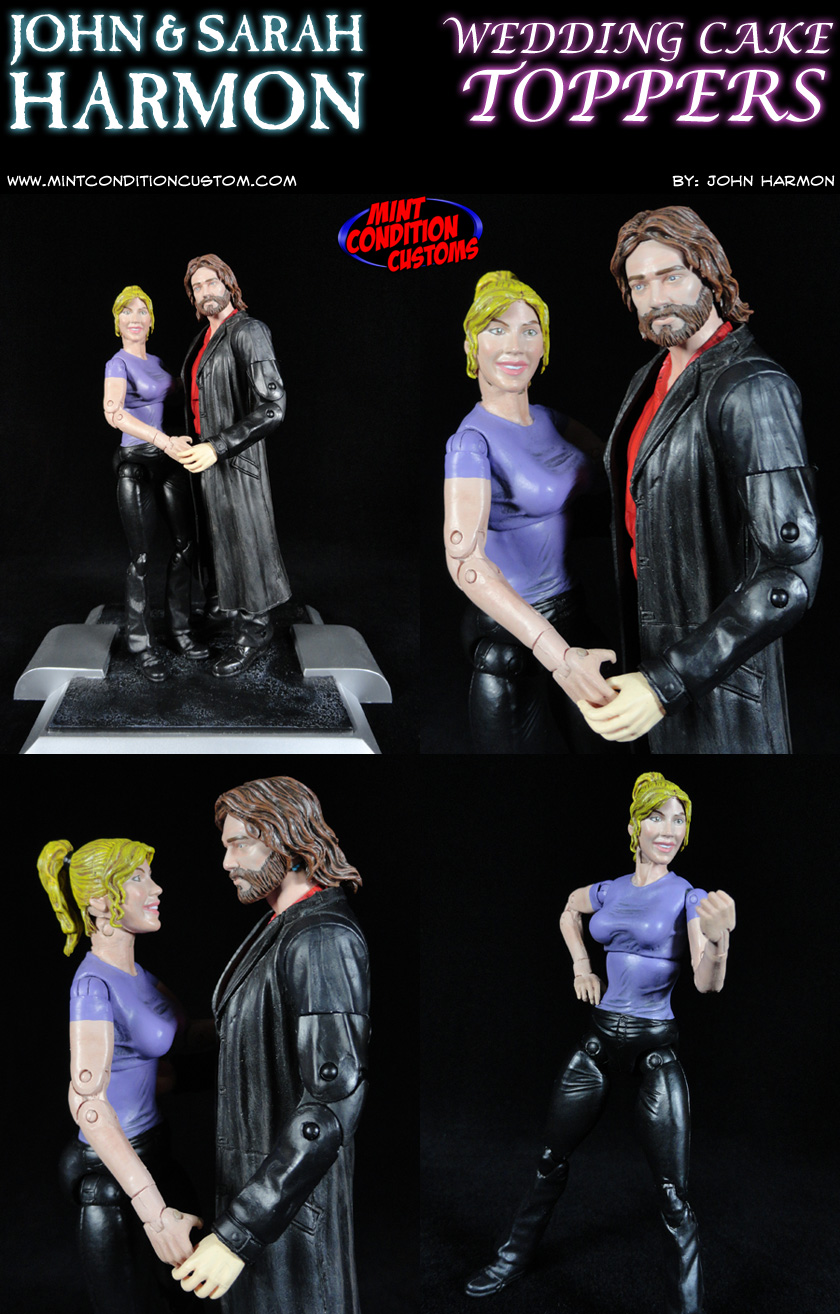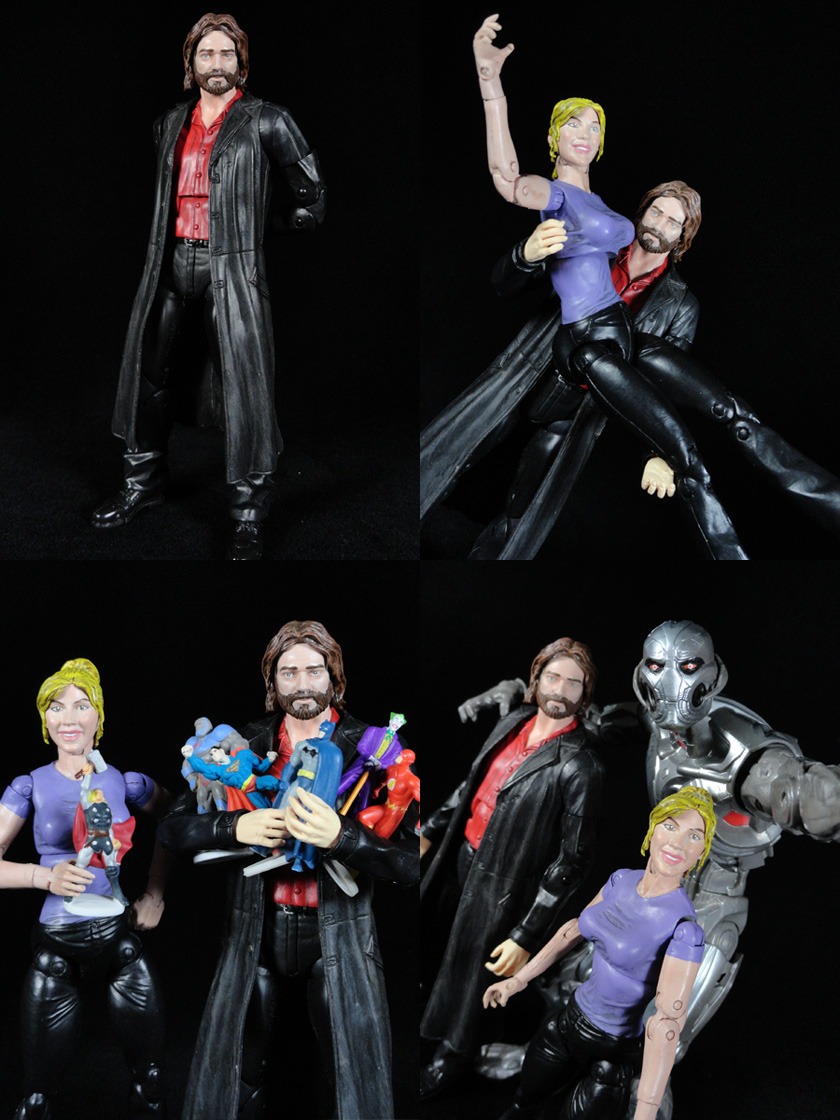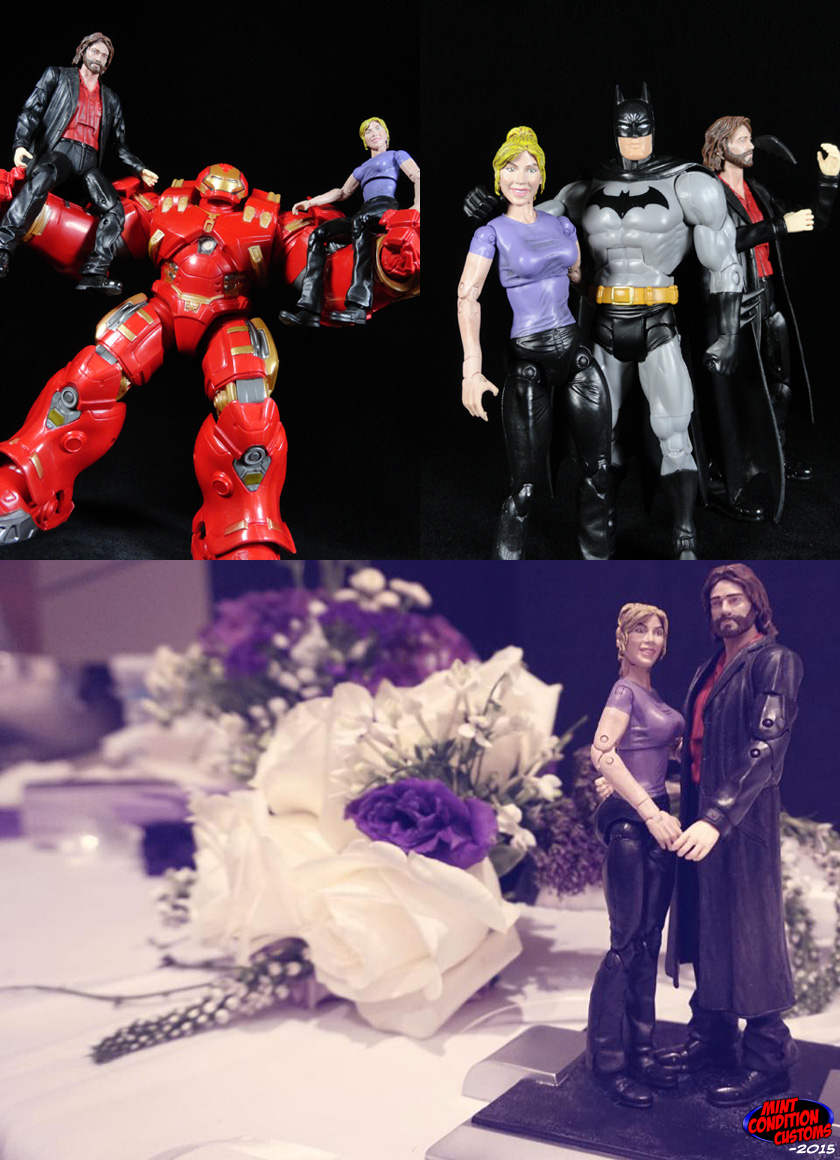 ---