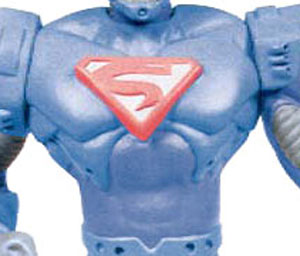 TimBurton.jp revealed a couple of photos of a Superman Lives toy prototype. The prototype is of the recovery mech Superman suit and was designed by Hasbro (who had the rights to make DC related toys at the time). The movie was set to be directed by Tim Burton and star Nicholas Cage as Superman. It's not perfect (by any stretch of the definition of the word), but you can definitely see a hint of Cage in there. Remember, this was in the mid-90's, before the action figure Renaissance that gave us great collector figures. If you're just now hearing about the proposed Superman Lives movie, you can browse around their site and see a lot of concept art and test shots from the movie that never came to fruition (much to the joy of geeks all around the world).
Click the headline above or click the link below to see full images of the Superman Lives prototype!
Let me know what you think in the comments!