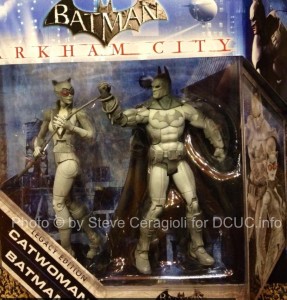 The DCUC.info Facebook page has posted these images of the new Mattel Batman Legacy wave #3 Arkham City Catwoman/Batman 2 packs.
They were sighted and purchased at Toys R' Us, and have been reported being found at various Toys R' Us locations around California.
More after the jump!

It's not surprising that California would be getting these first. The west coast usually gets new figures in first, so it shouldn't be long at all before these start saturating across the United States.
The first image is of the normal version of the 2 pack. It includes Arkham City Catwoman, and a repaint of Arkham City Batman where all the black parts are a dark navy blue.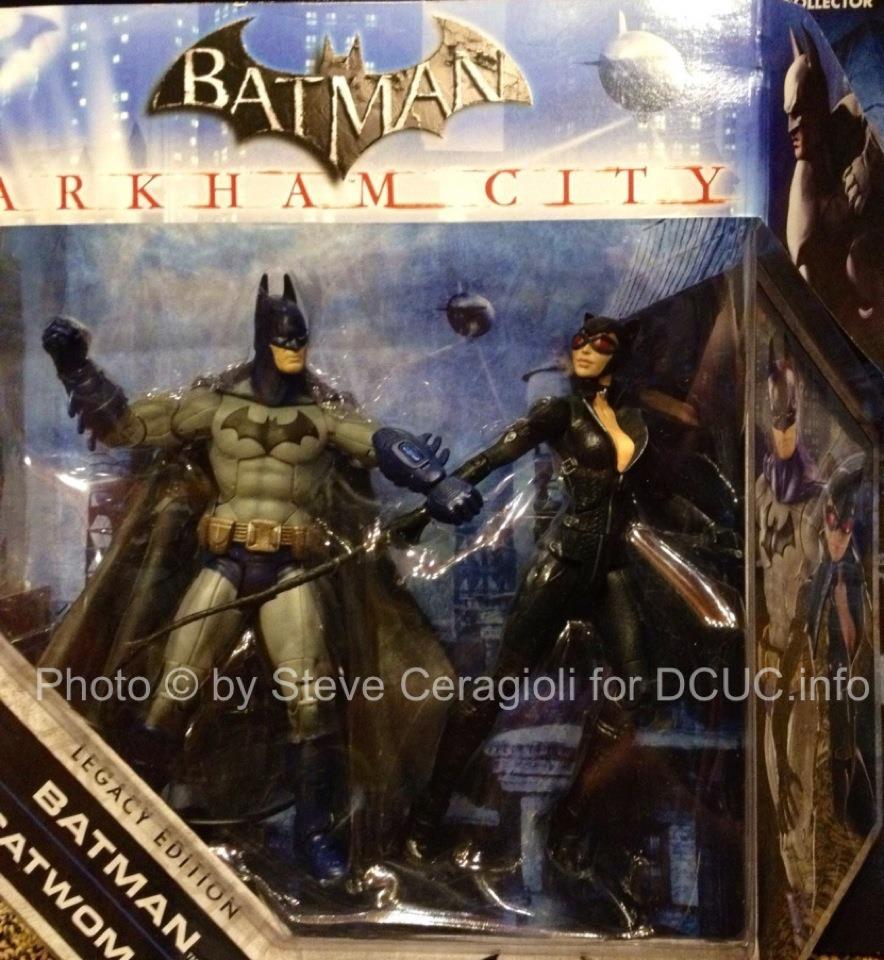 I'm not sure why they repainted Batman in navy blue. I'm thinking it was just an excuse to repackage this Batman.
The next image is the same 2 pack, but colored in various shades of gray, with the only color being the red of Catwoman's goggles.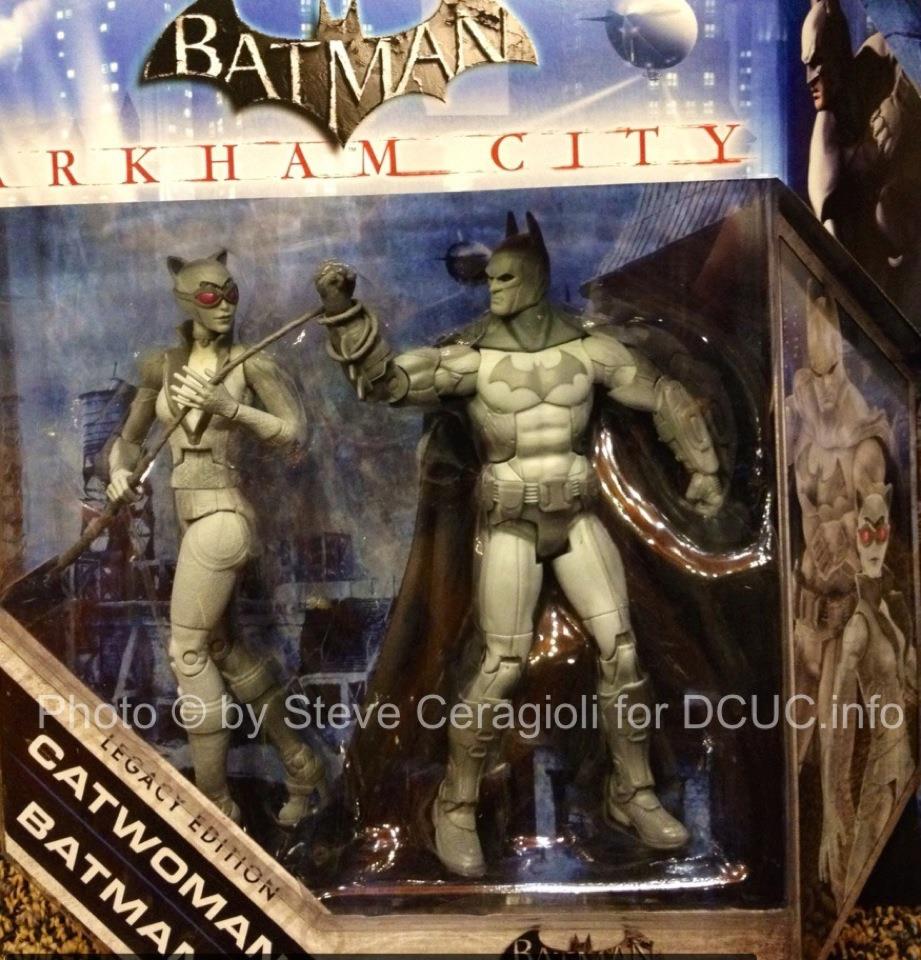 This version of the 2 pack is a Toys R' Us exclusive and is based on the promotional art for the Arkham City video game, which was largely black and white images with very little splashes of color.
Let me know what you think of all this in the comments, and let me know if you find these in your area! Happy hunting everybody!