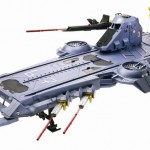 Last week I posted several images from the UK Toy Fair showing off Hasbro's Avengers toys. Included in that was the Hellicarrier. The image was very small and could hardly be made out. But now, it seems as if IGN has gotten a hold of a hi-res image of Hasbro's upcoming 3ft long S.H.I.E.L.D. Hellicarrier for their Avengers movie toy line. It comes with a Captain America figure and features 4 firing projectile deck cannons. Still no word on price but that should hopefully be revealed next weekend during the New York Toy Fair.
Check out the hi-res image after the jump!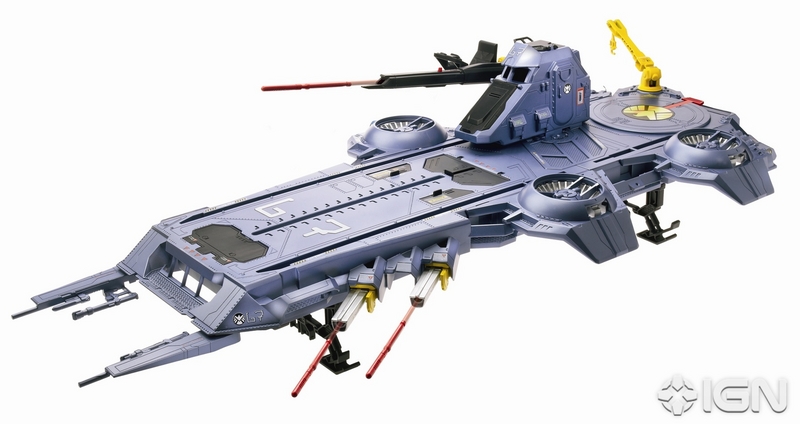 I'm surprised that Hasbro is even making a playset so big. Granted, it's still not in scale with the 3 3/4 inch figures, but it's still pretty big.
What do you all think? Let me know in the comments.