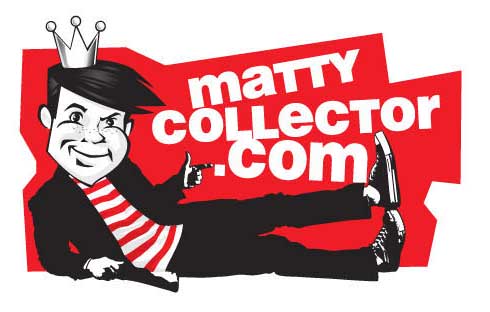 1.) Joe Martin asks: Will figures like the long requested Elasti Girl or any other bigger characters be part of this line?
We can't confirm anyone specific, but there will be three oversized DCU figs as part of CIE in 2012.
2.) Ismail Kaddoum asks: Dear Matty,
DCUC will not be in retail anymore, that is understood.
We have seen the first 2 waves of DC All Stars.
Are there any thoughts of expanding the waves to 6-7 figures, and also to include a C & C?
No. Oversized figures will be part of the online offering. They will no longer be part of retail. This is why we have Club Infinite Earth!
3.) James Roebuck asks: How many more Batman Arkham City figures can we look forward to?
We are not yet ready to announce that!
4.) Matthew Roche asks: Are we getting a Superman line as the rumors have suggested??
Yes, we are working on a toy line for the new Man of Steel movie in 2013. We will have details to announce at NYTF in Feb 2013.
EDITOR'S NOTE: I think Matthew was asking about a Superman toy line similar to Batman Legacy, i.e. comic book related figures and not movie figures. Still it confirms that Mattel is is making figures for Man of Steel. Hopefully that includes Movie Masters.
5.) Matthew Roche asks: When (if ever) will we get a re-release….possibly a repaint for super powers colors….of Clark Kent??
A cool idea, but nothing to confirm right now.