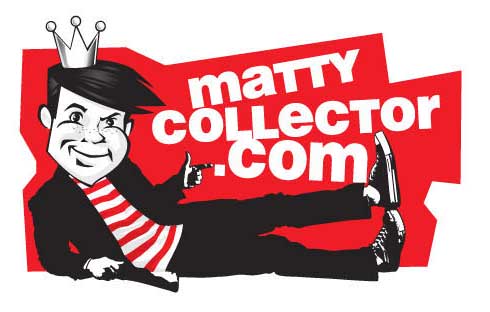 1.) Jason Cue asks: Will there be any chance of getting the rest of the Lanterns done in the DCUC/DCAS size (i.e. Saint Walker, Indigo-1, Munk, etc)?
Something we would love to include as we get to more colored lanterns in the future!
2.) Jason J Walter asks: Hi! I was wondering if the Vertigo line of characters was under Mattel's contract with DC and if so is there a chance we could see a John Constantine or Sandman (Morpheus) in the sub line in the future? It seems that these characters were almost tailor-made for the smaller, direct market, so why not pull the trigger and get them made? Constantine especially wouldn't be difficult to make as large portions of him could be re-tools.
Yes, as these characters appear in the proper DC Universe we get access to them much like Swamp Thing last summer.
3.) Joe Martin asks: when will the winner of the MOTUC 30th Anniversary contest be notified?
He or she will learn at the same time as everyone else when it is announced at our fan panel at SDCC!
4.) Ismail Kaddoum asks: Dear Matty,
With the introduction of the DC All Stars line, there have been many questions.
First, will the Batman Beyond re-release have rocker ankles?
Secondly, will Steel in Wave 3 be a direct re-release, or, with some alterations?
Lastly, what version of "Batgirl" will we get in Wave 3 of the line?
Thanks in advance!
We are actually make some big changes to the line up for retail and hope to have confirmation of the new line up soon. But any re-issues such as Batman Beyond will be straight reissues with no changes to them.
5.) Nathan aks: Since people who preorder the Back to the Future Hoverboard receive a free 6″ scaled version of the same hoverboard, does that hint at a possible Back to the Future Movie Masters line?
No. While we would love to tackle a 6″ MM line, it is not in the cards right now.
That's it for the March 15th round of Mattel Q&A. Join us again on April 1st for the next round!