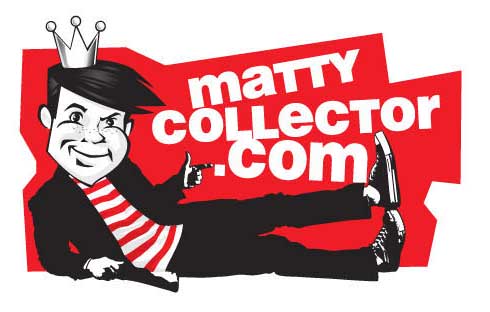 1.) When willy you make a Batmobile for a 6″ Batman? Any 6" Batman?
You should be excited by the new Batman line that we've created coming out with the movie….
Editor's Note: This wasn't the question I submitted. The first question I actually submitted to Mattel was from NICKOLAS and read: "MY QUESTION IS WILL YOU MAKE A DC UNIVERSE CLASSICS BATCAVE OR BATMOBILE FOR YOUR
BATMAN FIGURE?" Granted this is a similar question, which is probably why it got mixed up, but I wanted to clarify it wasn't one I submitted.
2.) Muten Chaoz asks: When is the schedule of a re-release for Battle Armor He-Man, Vikor, and also King Grayskull on MattyCollector?
Sorry, we don't have this info to share right now.
3.) Jason Shearer asks: When are the last of the metal men comming out? Lead and Dr. Magns. and is there any hope of an Aloy figure?
We would like to get to them but no plans to announce right now.
4.) Ethan asks: What is the story with the All Star Line? Why the exclusion of Larfleeze? Now that he is no longer a part of that line, does that make him a prime candidate for the Sub?
Potentially. The All Star concept was a good idea but executed Band-Aid style. We've decided to hold tight until we can create the right line with the right packaging, etc… For now, we're going to finish up DC Universe with one last wave.
5.) James asks: Will we see any more Batman Movie Masters figures outside of the 6 that will be released in the Dark Knight Rises Movie Masters line? And is there a possibility of ever seeing Movie Masters figures from any of the older Batman movies?
Editor's Note: Hello, it's me again. Apparently this question was never answered. I have no idea why, I guess it's just another mix up. I've emailed Scott Neitlich about it and he's said he's not sure what happened, but he can't answer the question himself since he isn't in charge of Batman. He's emailed John Friberg who does run the Batman line, so if we end up getting a response from him, we will update you.
Thanks to everyone who submitted questions. See you next Q&A day!