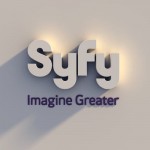 The other day, the SyFy channel announced a slew of new shows that will be launching in 2013, one of which is a new show based around toy hunting. The show is called Toy Traveler. Many may remember when the Travel Channel gave a sneak peek of their show based on toy hunting, called Toy Hunters, back in January of this year, and which will be debuting in full on later this year. Toy Traveler is obviously a different show, but it's not hard to imagine why after the success of the pilot for Toy Hunters, that other networks would want their own toy based reality shows. Geek culture is mainstream now. It's an odd feeling, isn't it?
Anyway, here is some information about the show released by the network:
Toy Traveler – Shane Turgeon, the Indiana Jones of toy collectors, travels to remote corners of the world to find the rarest and most valuable toys and collectibles. Whether it's in an old toy warehouse in a remote Guatemalan town or a small swap meet in the Ukraine, Shane will go to all lengths to find the most unique and collectible toys. Production company: Jarrett Creative Group. Executive producers: Seth Jarrett, Julie Insogna Jarrett.
Sounds interesting. I'll definitely be checking it out, if nothing else. What do you guys think?