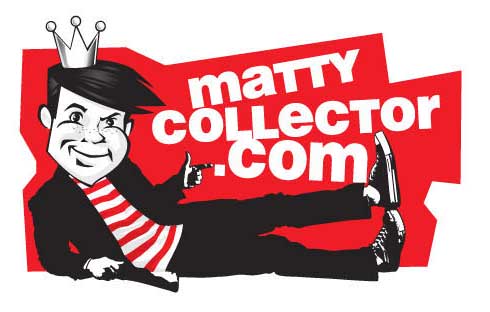 Welcome to another edition of Ask Matty! We've got a lot of questions about Batman and DC Universe Classics, so let's jump in and see Mattel's answers!
Jason Melo asks: Hi, Huge DCU & YJ 6′ fan and collector. You have mentioned that 2013 your relaunch the 6′? Does this mean you might combine the 2 and continue with the characters? Have been waiting for months, years for a real Superboy\Connor and Huntress and more main characters like Lois Lane, Cassandra\wondergirl, Jimmy Olsen, Elogated man etc…
At this point, it's too early to comment on 2013 beyond what we've said. However, we do love hearing your figure suggestions.
Matthew Roche asks: We know that there is no collector aimed DC at retail until 2013 (we've all heard the announcements by now). When does matty intend on announcing what will be offered at SDCC??
We will announce this in late April on Mattycollector.com
Editor's Note: This question was asked before the reveal on Mattycollector.com. If you'd like to know the official reveals, head on over there and check 'em out.
Michael Schnuth asks: Can they explain what the changes in the dc lines the retailers are asking for? Smaller waves? Only better known characters? If both the lines backed by either the great selling books or the very popular cartoon and cant survive, what exactly does the retail market think will work?
TDKR and the new 6" kid line will be at retail starting 05/27. As far as for what retailers are asking, well, that's a difficult answer. There are books written about this! =). In general, Retailers want product with high velocity and per foot productivity. Our job at Mattel is to satisfy the various consumer needs in the appropriate channel. For example, demand for TDKR v. Brave and the Bold is different and it's up to us to determine where to sell each line and how big/deep to make the line. I hope that provides some insight.
Ismail Kaddoum asks: When are Dark Knight Rises Movie Masters to be released? Same time as the 5″ kid line?
Late May 2012.
Ismail Kaddoum asks: With all the new news, all the updates, all the cancellation of lines, what's happening with the "DC All Stars". Wave 1 include New 52 Batman, Red Robin, etc. Now, there are rumors that it will be a DC Universe Classics Wave 21. So, question is, what happens to that line? Those figures, more importantly.
There will be one more wave of DC Universe in 2012, hitting around August. After that, you will find a new DC collector Mass line at retail in 2013 where we've taken lessons from YJ, DCU and Legacy.
That's it for this round of questions. Join us again on May 15th for the next session!