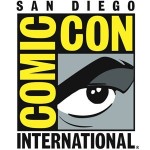 Today, Mattycollector announced some information regarding their San Diego Comic-Con 2012 pre-voucher sale, and in that release they revealed what the Dark Knight Rises Movie Masters Exclusive figure will be. Up until now, we haven't known anything about what it could be, other than there would be one.
Speculation rose that perhaps it would be the Liam Neeson Ra's Al Ghul figure that fans have been wanting since 2008 and the inception of the Dark Knight Movie Masters figures.
There are no photos yet of what the SDCC exclusive will look like, but we do know the package will feature lights and sounds, and now we know the character it's going to be.
Continue after the jump to find out the SDCC 2012 Dark Knight Rises Movie Masters exclusive figure!
Straight from the Mattycollector website:
Now that that's out of the way, on to the fun stuff! Here's this year's list of products created just for SDCC and available for order during the voucher pre-sale:

Bruce Wayne to Batman™ The Dark Knight Rises™ Movie Masters® Figure
DC Universe Tiny Titans
DC Universe DC Comics Vertigo™ Death
DC Universe Polly Pocket®
Masters of the Universe® Classics Vykron™ (Barbarian)
DC Comics Villains Set
Disney • Pixar Cars 2012 Comic-Con Mater
Ghostbusters™ Zuul gatekeeper of Gozer
Hot Wheels® Scooby-Doo!™ THE MYSTERY MACHINE
Hot Wheels® K.I.T.T. Knight Industries Two Thousand
Monster High® Scarah Screams™ Doll
That's right, it seems as if the SDCC exclusive will be a movie masters version of a "Bruce Wayne to Batman" figure. I'm definitely intrigued to see what that one will look like. As a big fan of the Movie Masters, I'll be compelled to get that one. What do you think? Let me know in the comments!