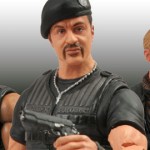 That's right, Art Asylum just updated their blog today with some info regarding some Expendables product coming this year. They mention the Minimates sets available right now in stores, and show off promo images of the first three action figures in their Expendables 7″ scale toy line.
Continue after the jump for pictures and more info!
Here's the snippet of info about the Action Figures from the blog:
Then, in November, DST will present the first three action figures in their 7-inch-scale Expendables 2 action figure line! The line kicks off with Gunner Jensen (featuring the likeness of Dolph Lundgren), Hale Caesar (featuring the likeness of Terry Crews) and both beret-wearing and beret-free versions of Barney Ross (featuring the likeness of Sylvester Stallone). All are wearing their mission gear, and each will feature character-appropriate weapons and details.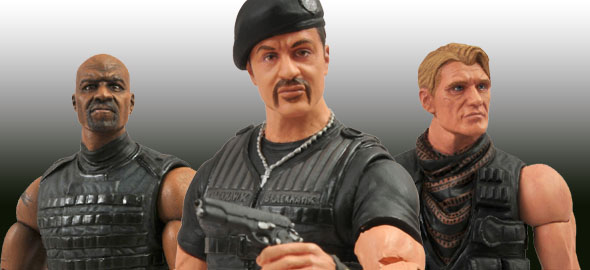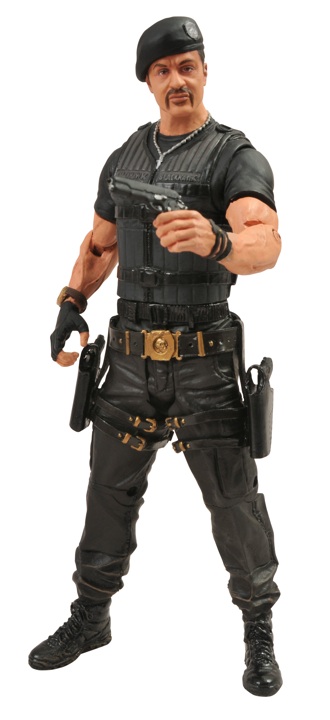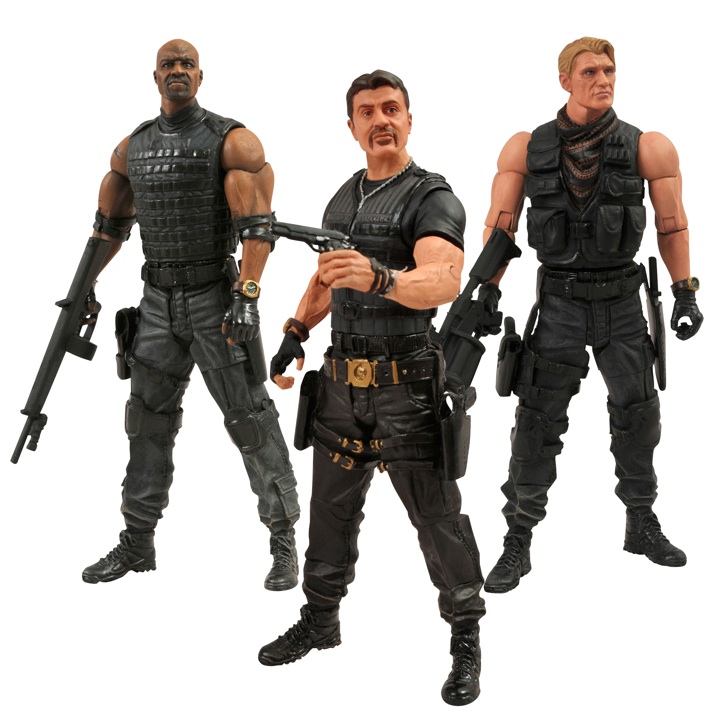 So it looks like we'll have to wait until November, long after the movie hits theaters, to see these, but the good news is they said these are "the first three", indicating many more to come.
We can only hope! Are you planning on picking these up? Let me know what you think in the comments!