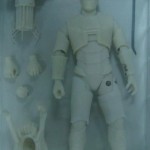 NECA's Facebook page has released a test shot image as well as a painted promo image for their upcoming 7″ Half Life 2 Gordon Freeman action figure. The figure features over 20 points of articulation and will come with 2 sets of interchangeable hands, crowbar, bugbomb, and gravity gun accessories along with a headcrab figure accessory.
According to the reveal on Facebook, the figure is due out in September.
Continue after the jump for photos!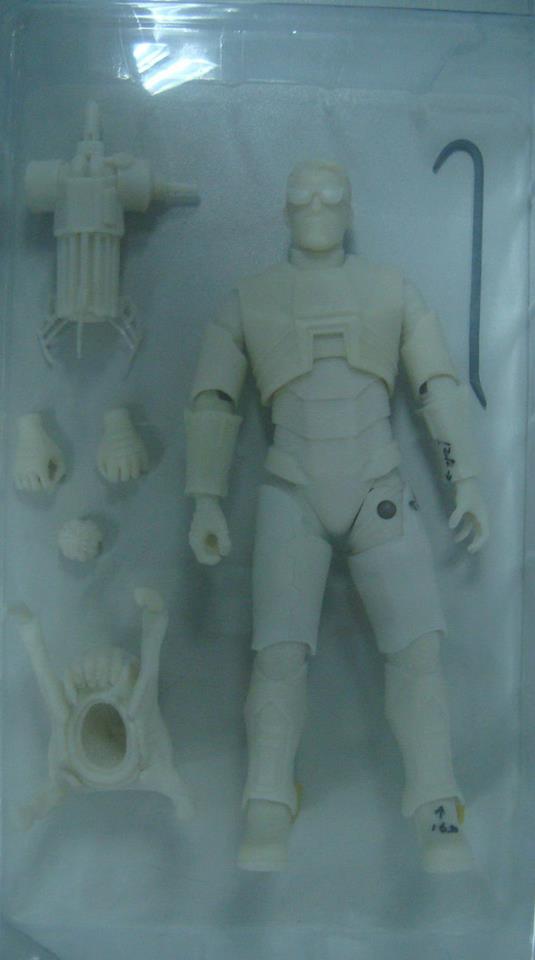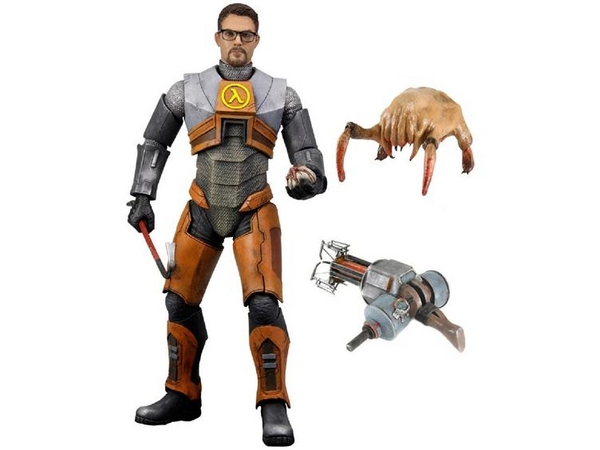 I know this has been a fan demanded action figure for years, and now that NECA has just acquired the Valve license, it's a reality! So will you be picking this one up? Let me know your thoughts in the comments!