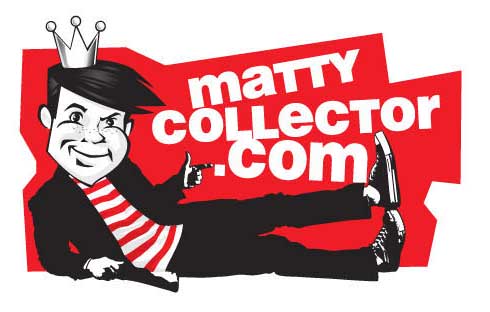 Rizwan asks: So you don't have the licence for ThunderCats toys. Given the situation, planning to pursue it?
Sorry, we can not comment on the acquisition of any property.
Ismail Kaddoum asks: Dear Matty,
Will there be any other Dark Knight Rises Movie Masters other than the original 6(to complete the Bat-Signal) and the SDCC exclusive?
Have you found the three retailer exclusives? There's a 2 pack at Toys R Us and two special singles at Walmart and Kmart. I also recommend a closer inspection of Catwoman
DCFan asks: I was just wondering if you could give some insight into how your character selection process goes for your action figure lines, such as DC Universe Classics and Masters of the Universe Classics. We know a bit about how you try and spread out the major players, but I personally was amazed at how many obscure characters made it into DCUC at retail. What makes you decide to make Golden Pharoah, for instance, over someone else? Do you inspect fan polls online, or have any kind of research studies, or is it just whatever the team wants to make and thinks will sell?
Not trying to make you divulge any company secrets or anything, just a question from a curious fan.
For Golden Pharaoh specially, we made a very deliberate move to get to all 33 original Super Powers figure to let fans complete this vintage line in DCUC scale and style.  All figures are originally planned out by Mattel marketing and design, and run by our partners at WB and DC for their input and approval.
Jason asks: Will any new items appear on the "Matty's Toy Box" section of Mattycollector any time soon?
No, we are phasing this out.
Grayskull asks: When will the next Mad Matty Monday happen?
You'll need to wait and see!
That's it for this round. Join us again for another Ask Matty on July 15th!