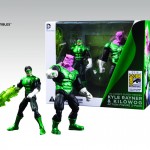 DC Collectibles just revealed on G4, their first in a line of upcoming DC 3 3/4 inch action figures.
Continue after the jump for more info on these figures and a better look as well.
From DC Collectibles:
An all-new Green Lantern two-pack action figure set that will only be available to San Diego Comic-Con attendees. The DC Comics Super Heroes Kyle Rayner & Kilowog Action Figure 2-Pack is the first in an entirely new line of action figures sized at 3.75" from DC Collectibles. This new scale will only be available at conventions. Priced at $25 for the set, the figures are super-poseable and very detailed. Make sure to stop by the Graphitti Designs booth (#2315) during the convention to get your exclusive 2-Pack set and keep an eye out for other 3.75" figure exclusives from DC Collectibles at future conventions! And don't miss the DC Collectibles panel on Thursday, July 12 from 1:00 – 2:00pm in Room 5AB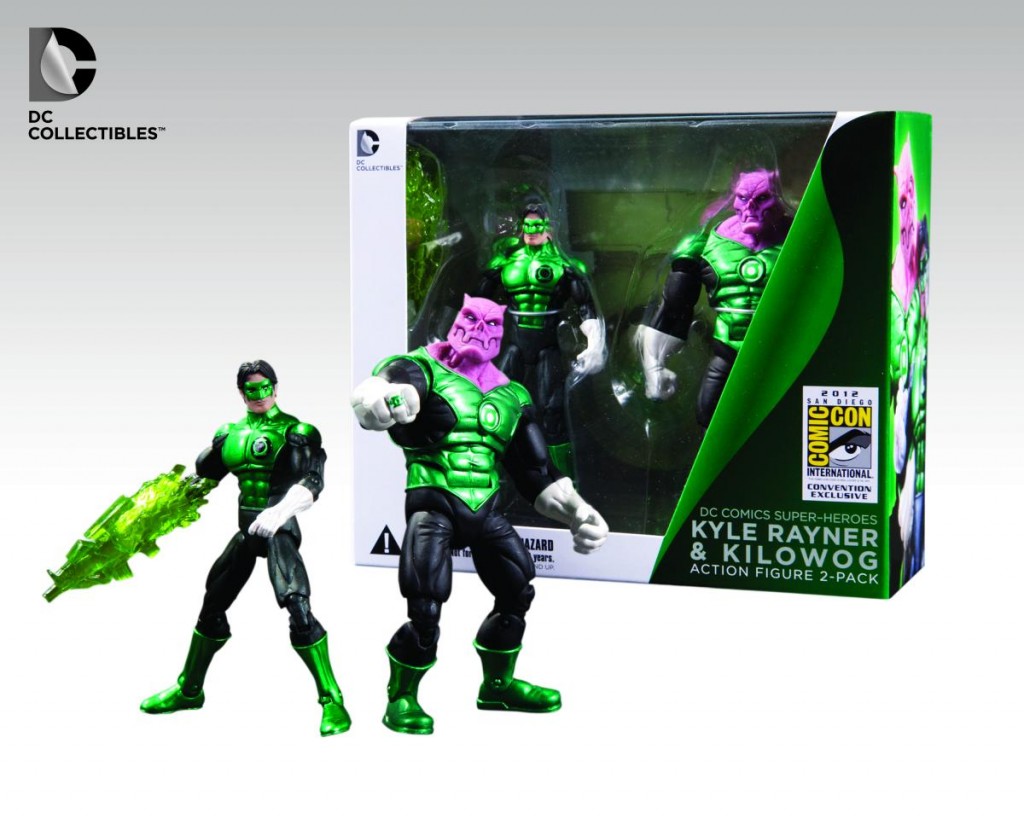 It appears from the photo that these new figures are really well detailed and articulated. It looks like they have a ball jointed neck, ball jointed shoulders, bicep swivels, single elbows, maybe wrist swivels, mid-torso rotator, a really interesting looking ab crunch, ball jointed hips, double knees, and ankle pivots. Wow. These are more articulated than any figure DC Collectibles has ever made. I with they could put this level of posability into their larger figures, and hope they do so in the future. The info they released that other figures would be available at other conventions, but I hope that isn't the only way these are released. One thing's for sure though: these are much better than Mattel's DC Infinite Heroes figures.
What do you guys think? Will you be picking these up? Let me know in the comments!