For this week's new custom, it's not so much an action figure, as an action figure display piece. With the recent Dark Knight Rises Movie Masters Collect and Connect Bat Signal being released, I decided to give it a classic comic style bat emblem in place of the Nolan style movie emblem. I know many fans were wondering why Mattel hadn't released a comic style Bat Signal before, so I wanted to change that.
Click here to view the whole photo set, and to read up on how I created the emblem.
And if you're interested, it's currently for sale on eBay from now until next Sunday night.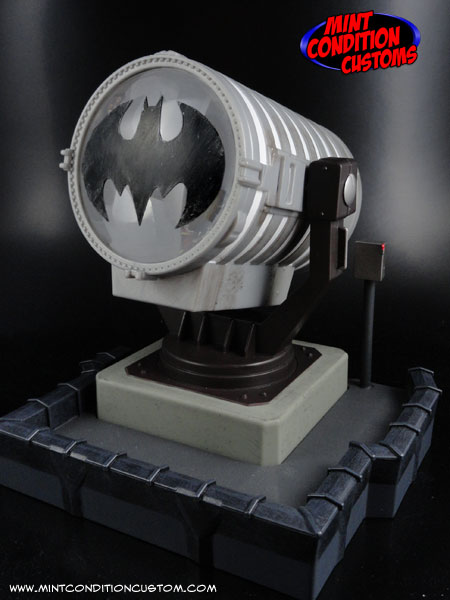 Thanks for looking.