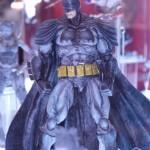 Thanks to the website Marshallalloc.blog, we now can see the images of the new Batman Play Arts Kai Figures that had been displayed at this year's Tokyo Game Show. Some of them, such as the Play Arts Dark Knight Rises Catwoman, were teased back at SDCC. Others, we saw some early unpainted prototypes of.
After the jump you can see a plethora of images of the Dark Knight Rises Play Arts Kai Batman, Catwoman, and Bane figures. There are also images of the new Arkham City Robin and Harley Quinn figures, a Dark Knight Returns Batman (yes from the comic), and a Dark Knight (Heath Ledger) Joker. Many of them are still unpainted prototypes, but you can see fully painted prototypes as well.
Below are a few choice images, and at the bottom are the rest in thumbnail form. Click on each to enlarge. Enjoy.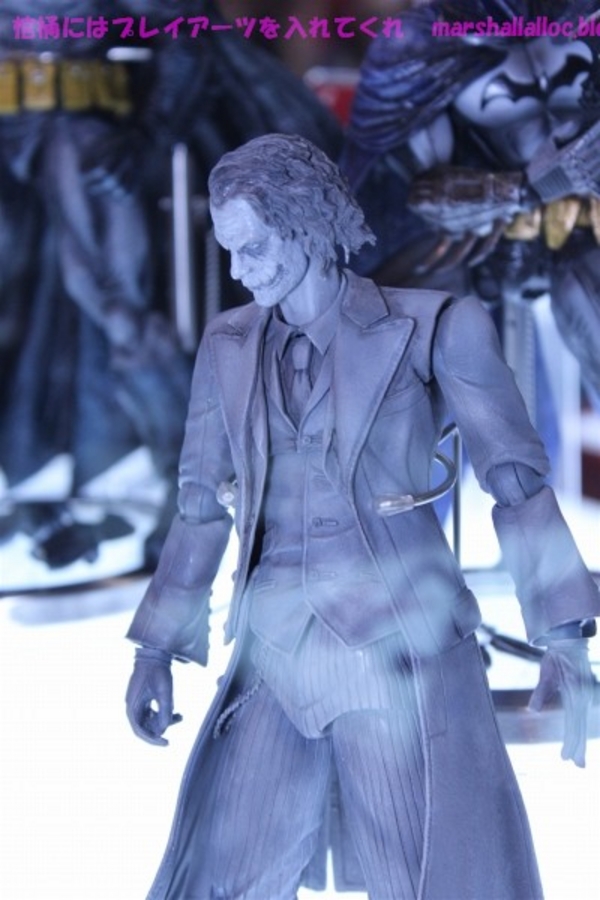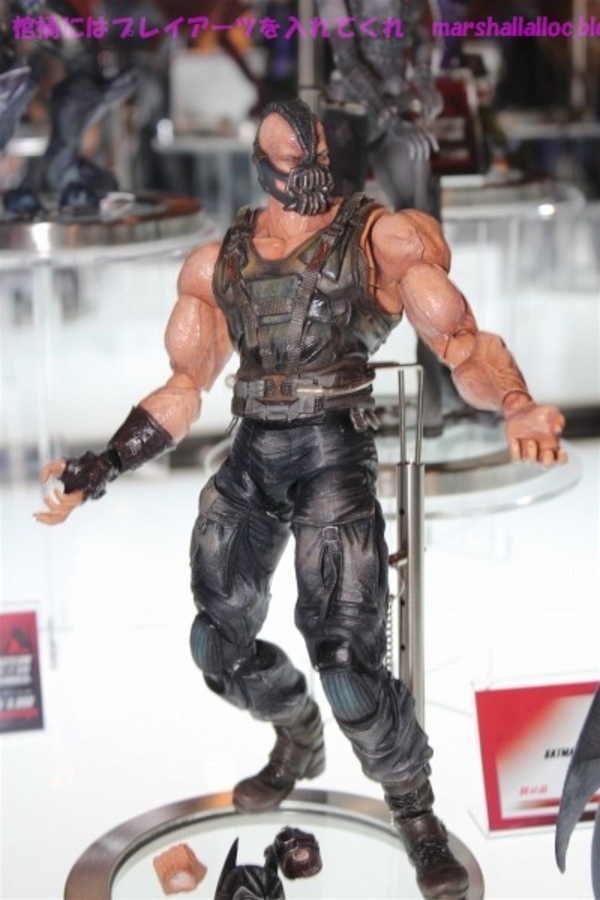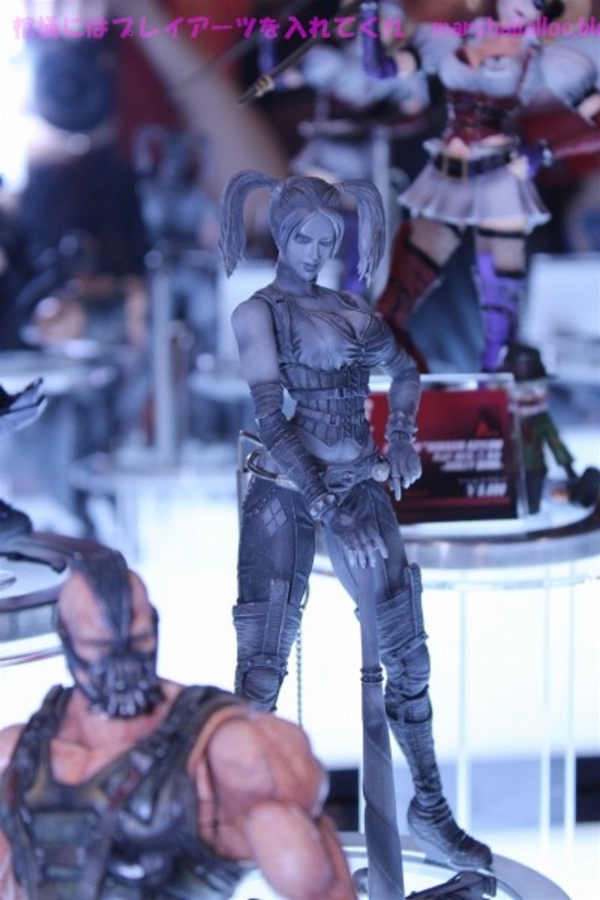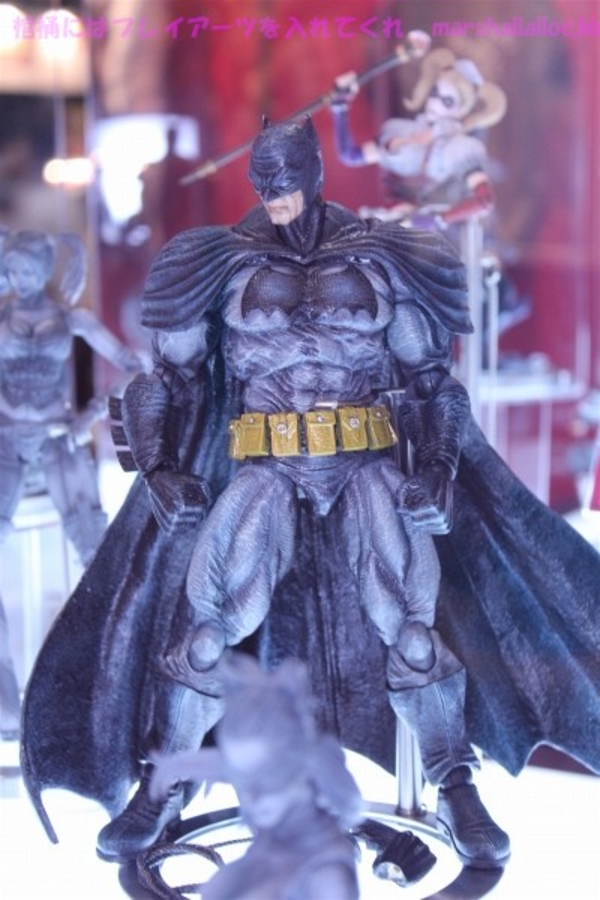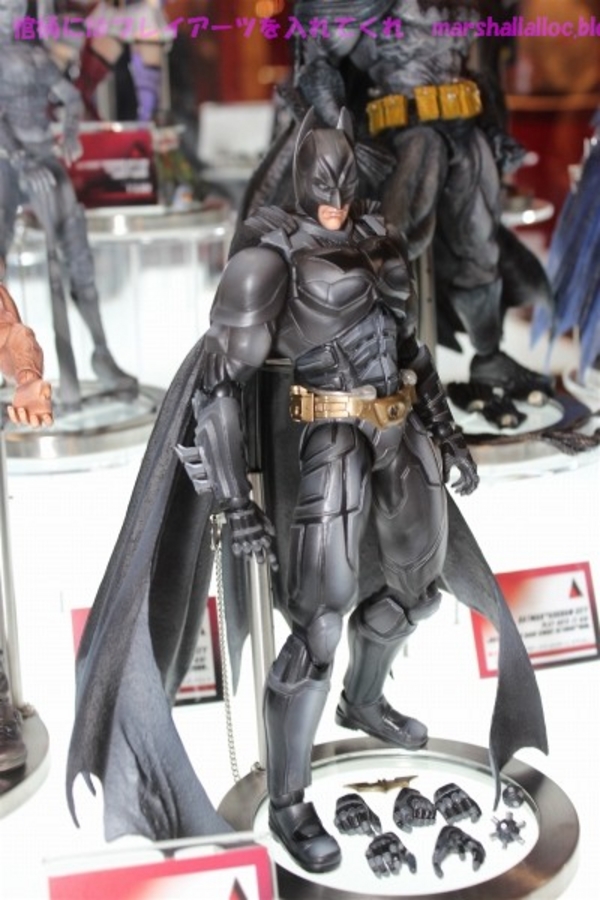 GALLERY:
So what do you guys think? Are you excited about any of these upcoming figures?