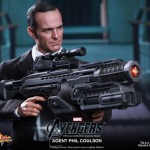 Clark Gregg quickly became a fan favorite character ever since his first appearance in the Marvel Cinematic universe as Agent Phil Coulson of S.H.I.E.L.D.. Coulson has appeared in both Iron Man films, Thor and The Avengers. He's also set to appear in the upcoming television series for ABC, Marvel's S.H.I.E.L.D. which is reported to take place before the events of the Avengers.
Earlier this year, Hot Toys gave us a sneak peek at their Coulson figure, but now we get a full fledged reveal! Clark Gregg himself tweeted the images of the figure himself. The figure is set to come with the Captain America trading cards, the Destroyer gun, a pistol, a cell phone, a walkie talkie, a S.H.I.E.L.D. dossier, removable sunglasses, and an extra set of hands, this is definitely a figure that Marvel fans won't want to miss out on.
No official word from Hot Toys about the price or release date yet.
See the official images after the jump!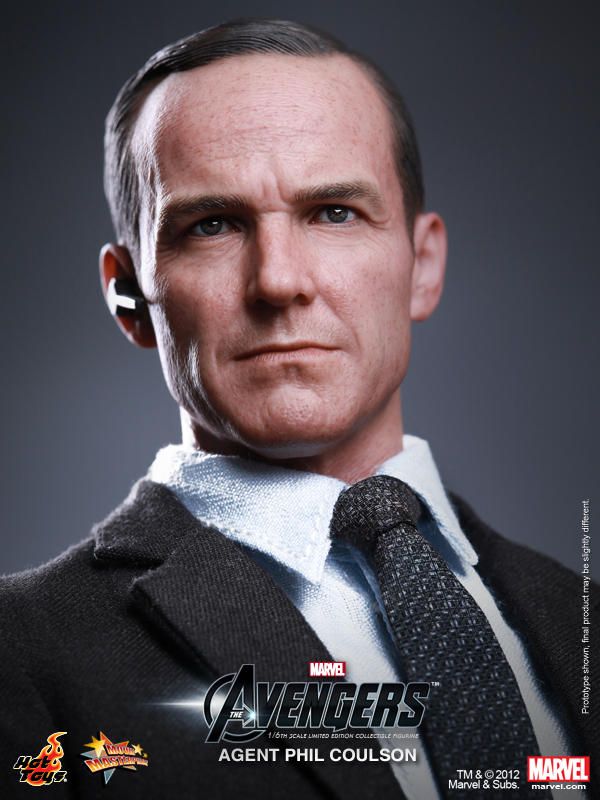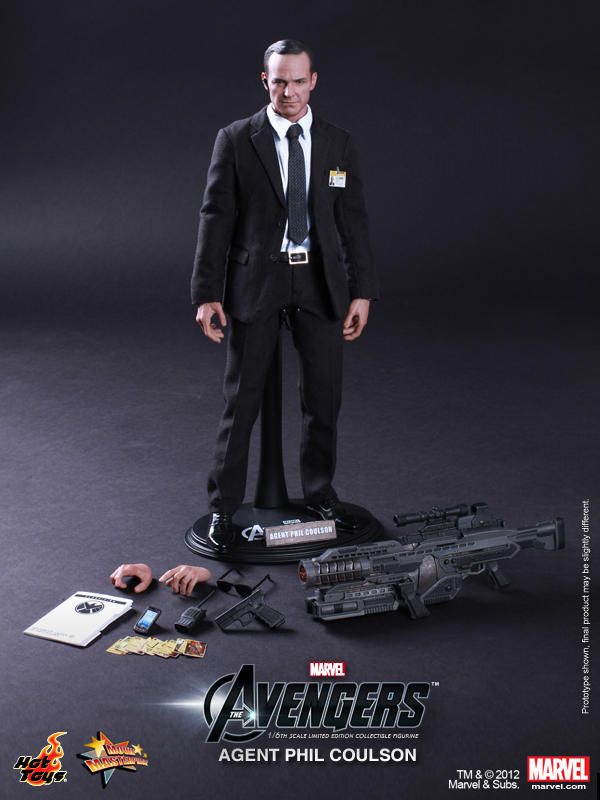 So what do you guys think? Are you excited for this? I know I am! That head sculpt is spot on!