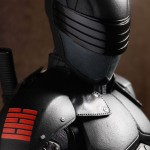 A little while back it was strongly hinted that Hot Toys would be releasing 1/6th scale figures based on the upcoming G.I. Joe Retaliation movie. Well now I can confirm that this is true, and the first figure to be released in the line is Snake Eyes, based on his look in the movie. Hot Toys revealed last night on their website and Facebook page the entire photo spread. No release date or price point has been revealed just yet, but I'll keep you all updated on when that information is available.
Check out the details and the full set of hi-res photos after the jump.
In view of the popularity of the G.I. Joe series and the launch of the G.I. Joe Retaliation movie in early 2013, Hot Toys is proud to present the Snake Eyes Collectible Figure from the G.I. Joe Retaliation movie as the first collaboration with Hasbro. The movie-accurate collectible is specially crafted based on the image of Snake Eyes in his black "military ninja" bodysuit in the movie, highlighting the character's image, highly detailed costume and weapons.
Click on each image to enlarge. You can also click on the first image and use the arrows to navigate through the images.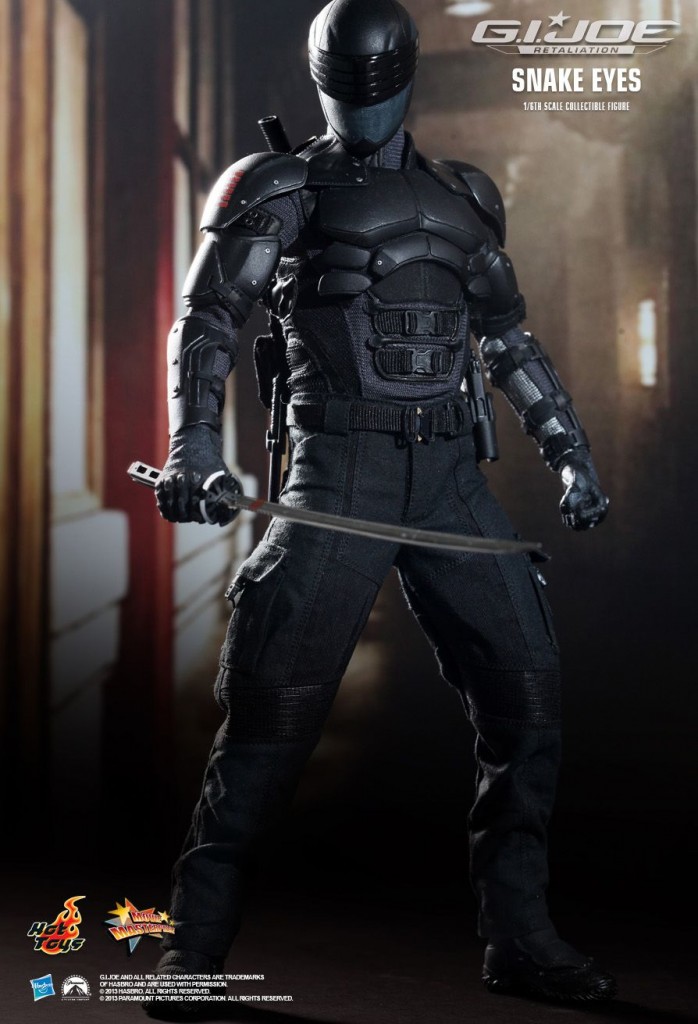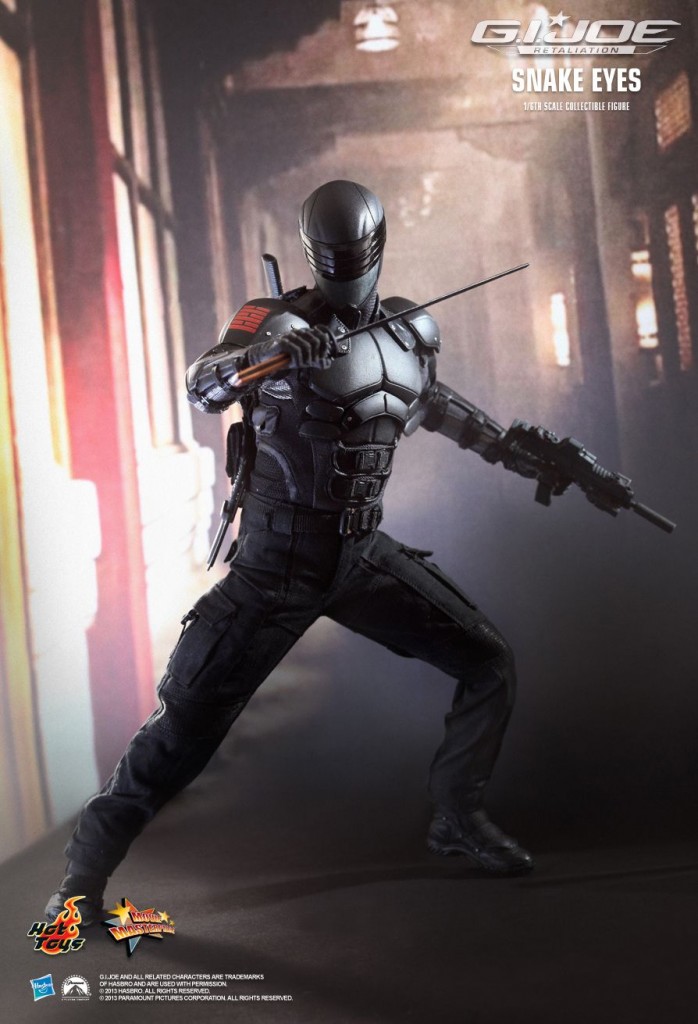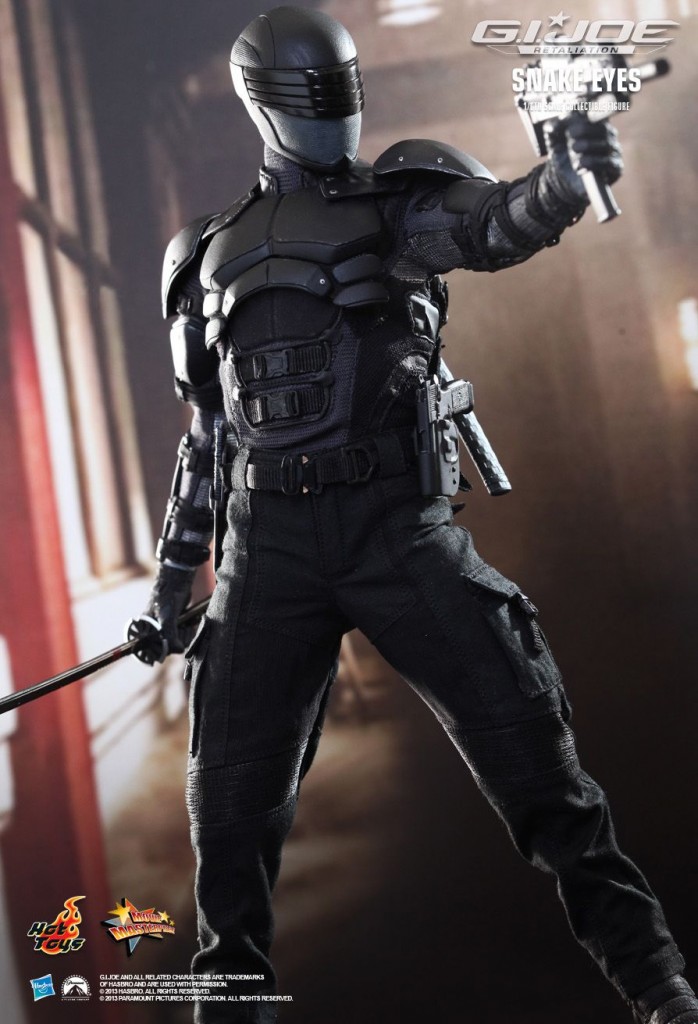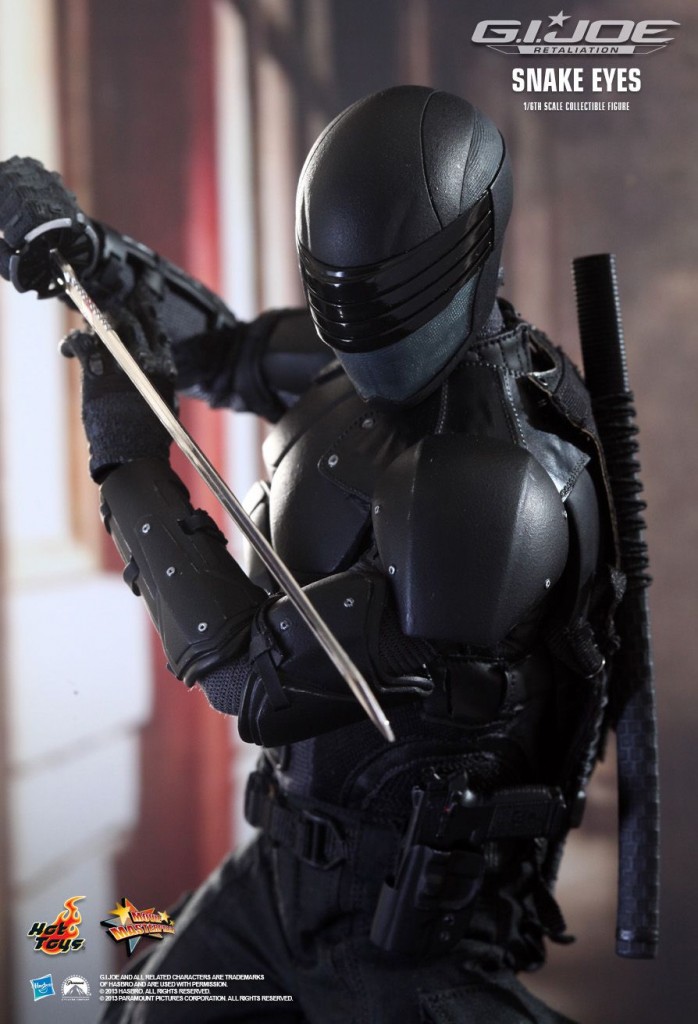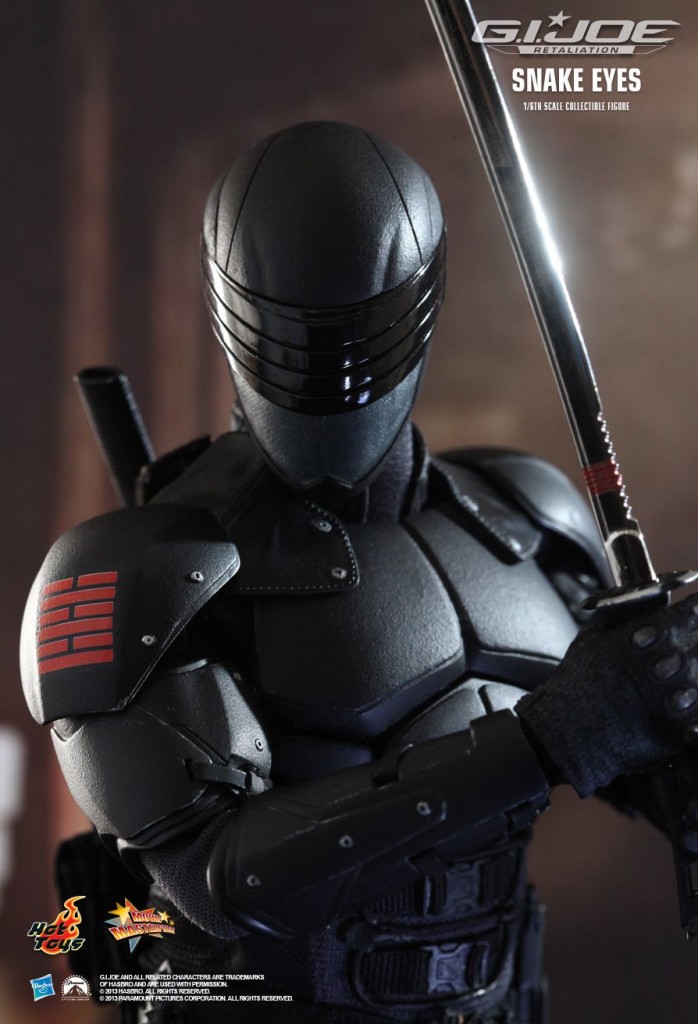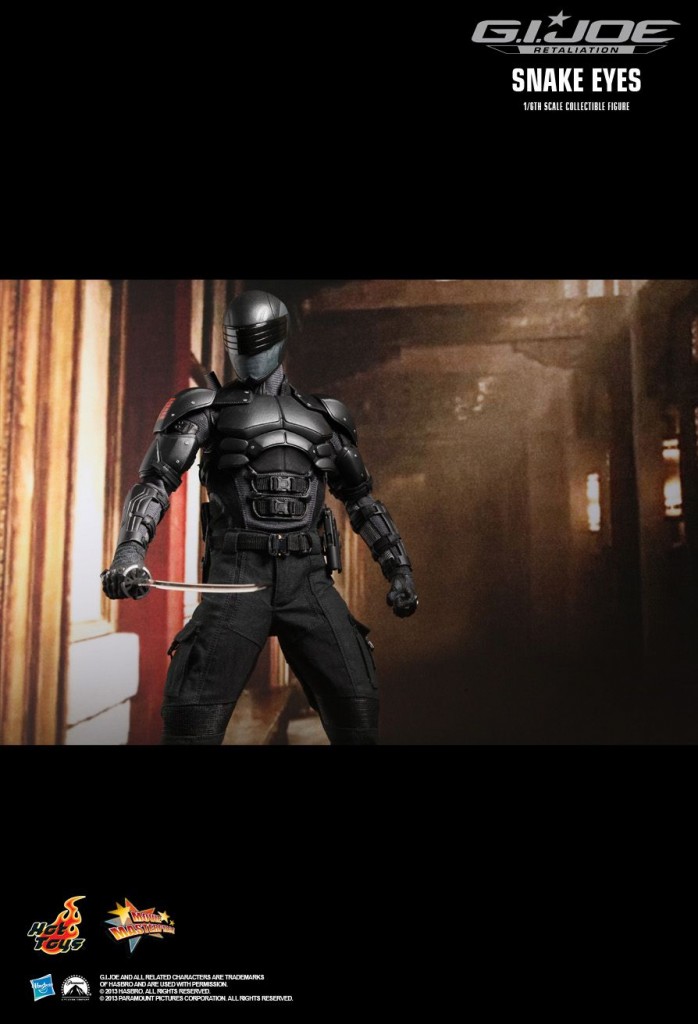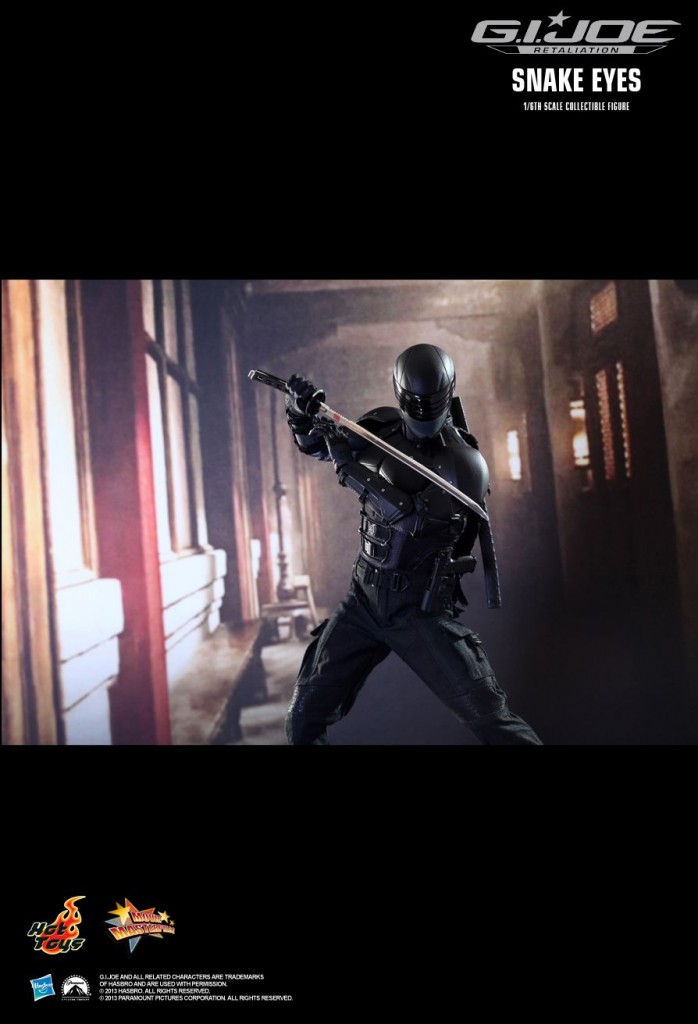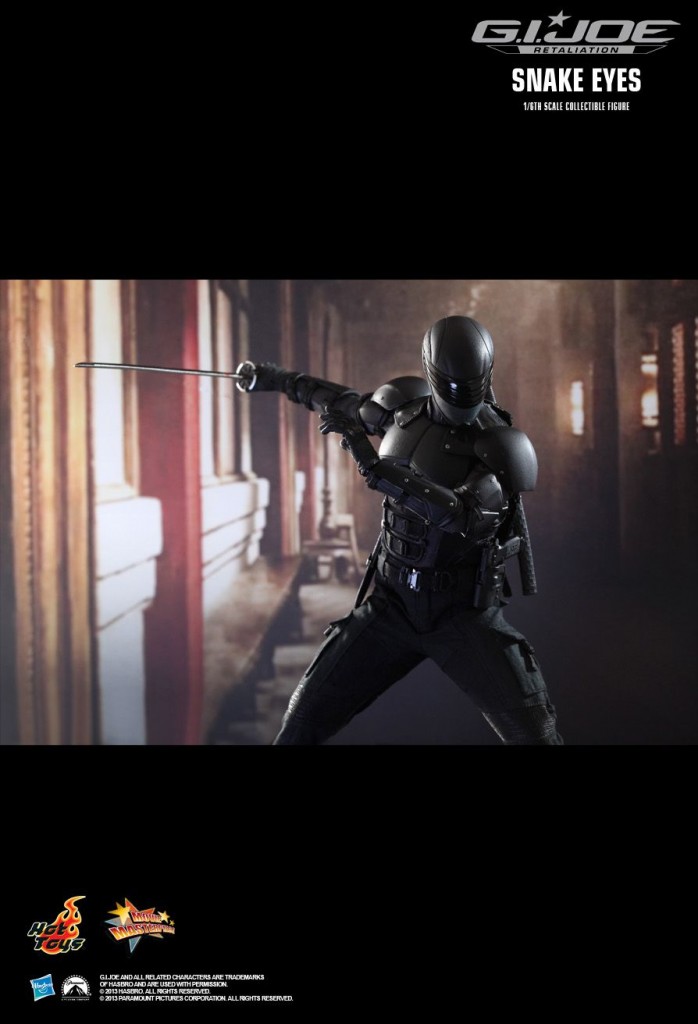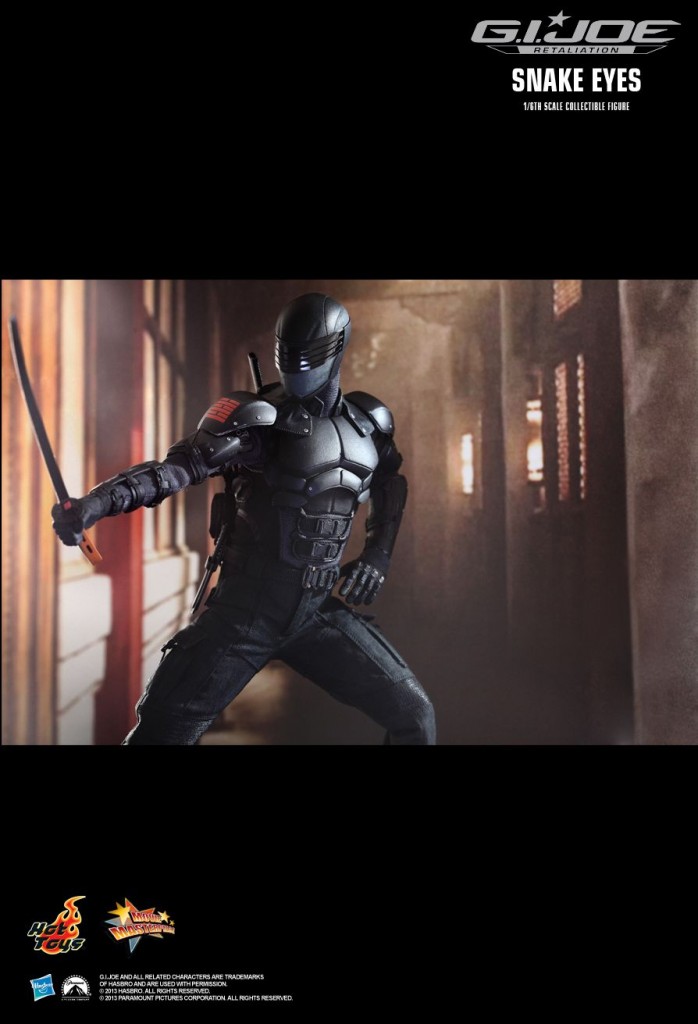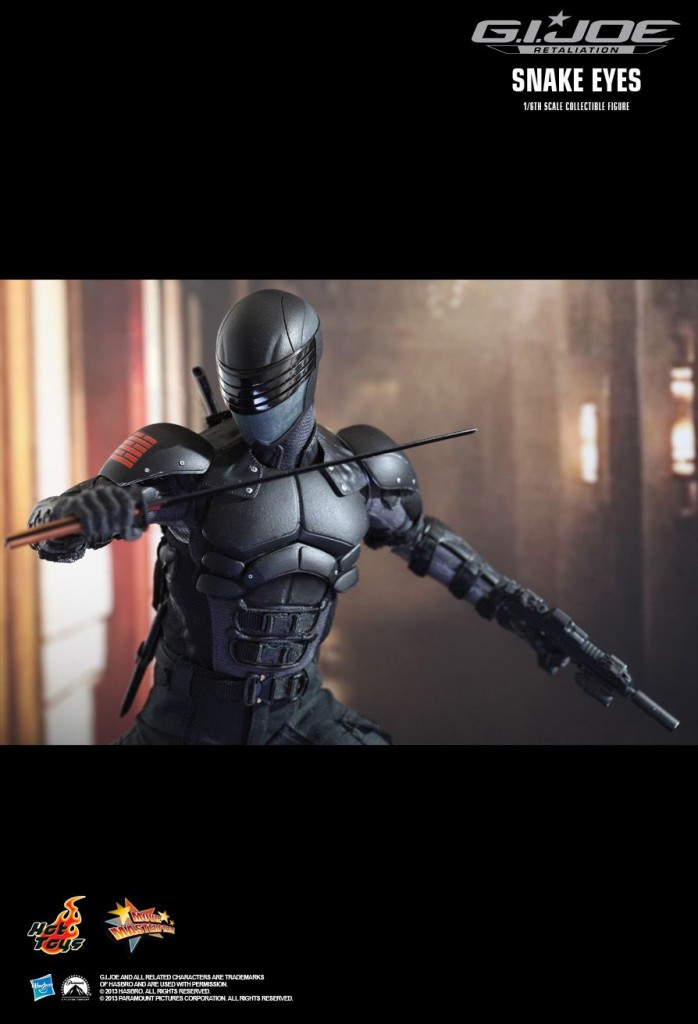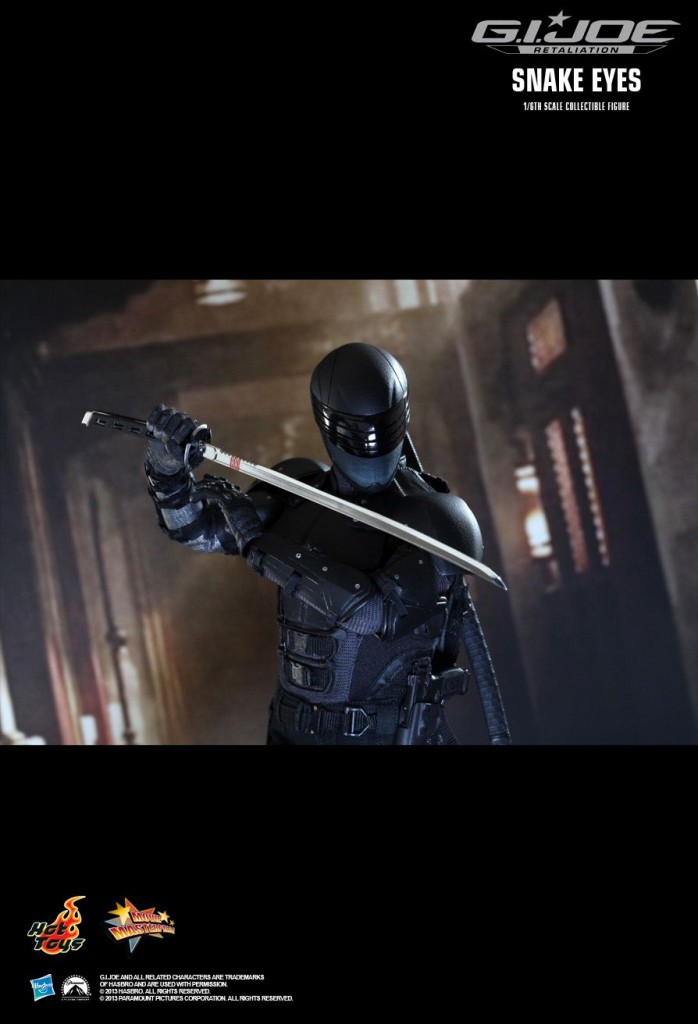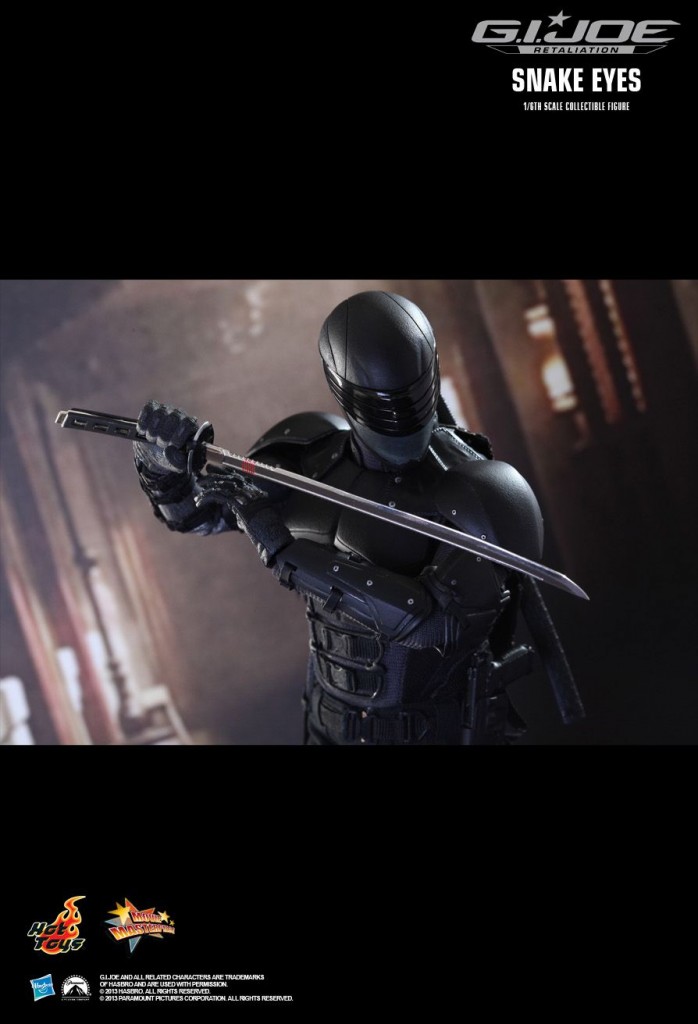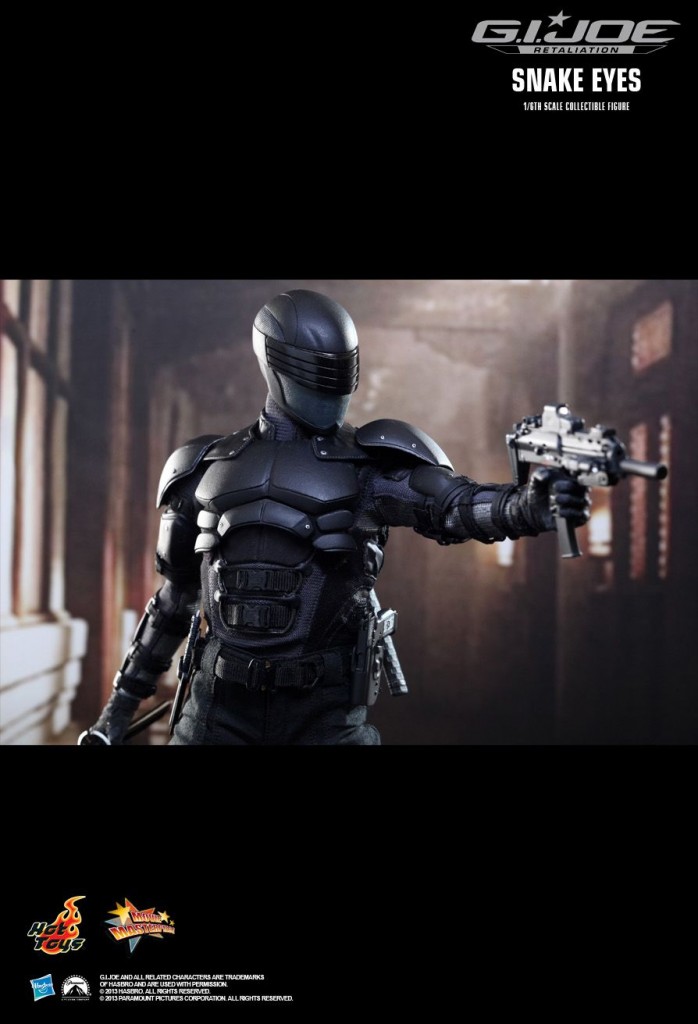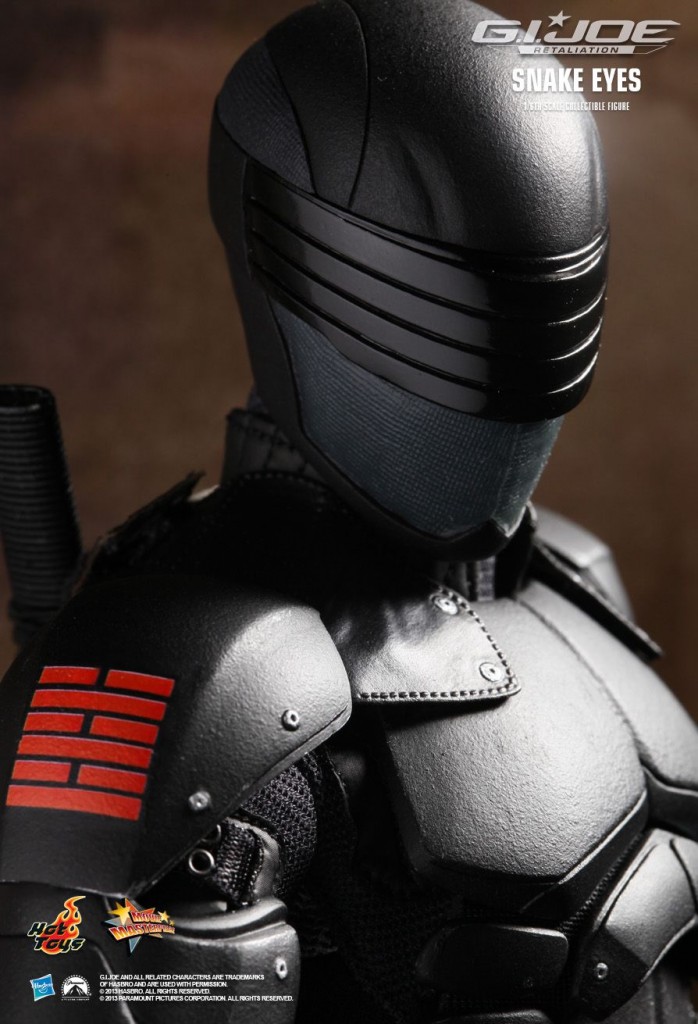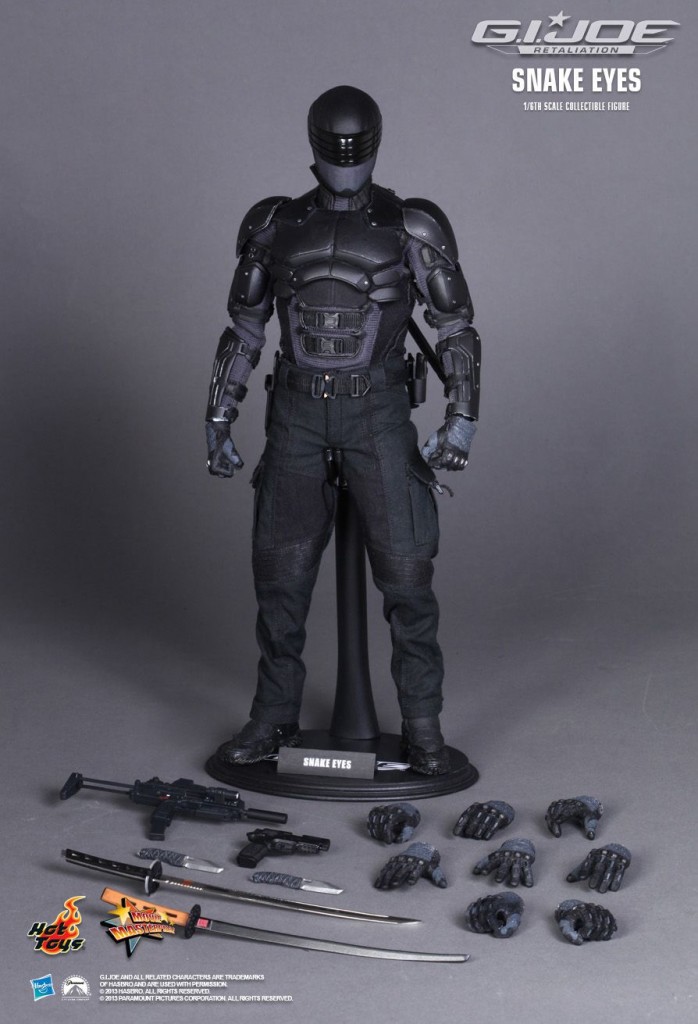 Will you be getting this when it's available? I don't own a Hot Toys figure yet due to the price, but I just may be tempted to get this one!