Mattycollector just revealed on their Facebook page, the packaged shots for the upcoming Masters of the Universe Classics Fang Man action figure. In addition to this, they also sent a quick explanation over the January subscription charges. Many people were surprised at how much January turned out to be when they saw their credit card statements, and here Mattycollector offers a quick explanation, and promises to have a full explanation soon.
Check out the Fang Man packaged shots and read Matty's explanation after the jump.
Toy Fans,

Just got in a packaged sample of our March 2013 MOTUC figure Fang Man, the next in hopefully a long line of Filmation inspired characters!

Also, we have heard from some fans on confusion over some shipping and product charges for their Jan figures. To clarify, this is because customers.club members already paid a "sign up fee" back in summer 2012 to be a member of the club. Although originally this fee was intended to cover the "sub only figure" (in the case of Club Eternia and CIE, Club Black Freighter does not have a sub only fig) due to logistics invovled behind the scenes the fee needed to be applied instead to the first figure that shipped (the Jan figs) We'll get a full explanation posted ASAP so you know how much you need to have avail to cover upcoming figures. There won't be any change to the total you pay, it may just be charged a little different than originally announced. But know we are well aware of the slight confusion and it will be easliy clarified later today.

After that it is full speed ahead into an amazing 2013!

Enjoy the latest pics that came in an hour ago!

Matty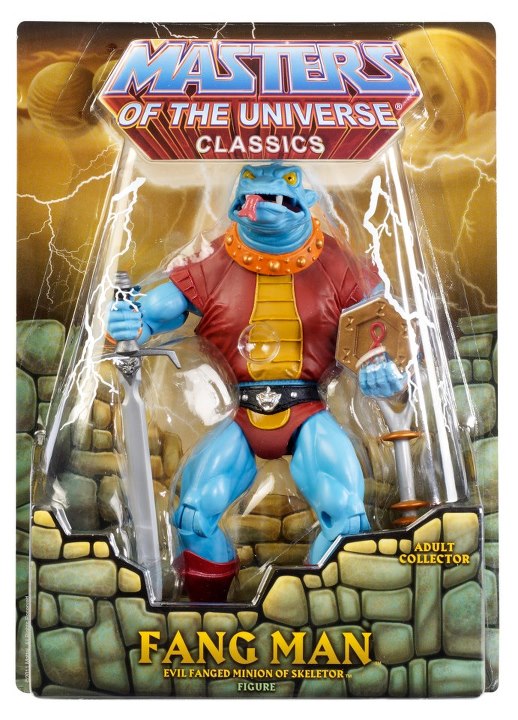 Fang Man ready to join your collection!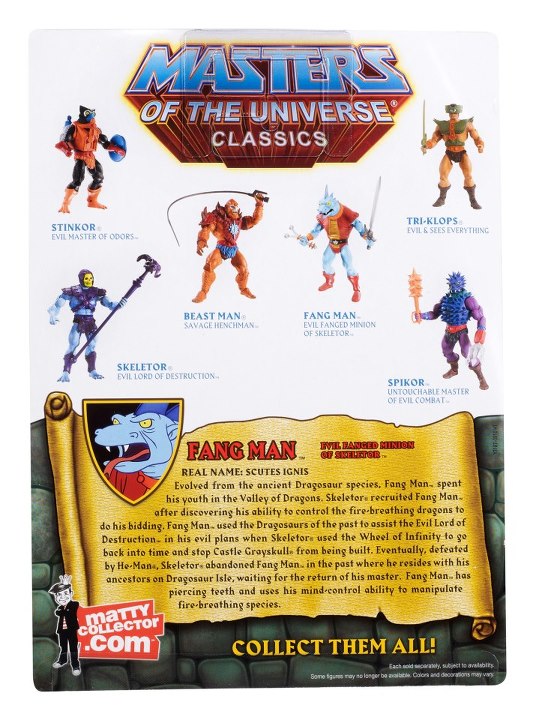 Fang Man's back! Well really, he is here for the first time.