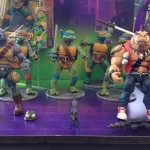 MTVGeek sent out a tweet today of a few images from the Playmates booth at the New York Toy Fair. One of these images gives us our very first look at the upcoming TMNT Classics Bebop and Rocksteady figures! Unfortunately, these will be the only figures released in series 2, but it's still very awesome to get them. Thanks to Toy News International for the heads up.
Continue after the jump to check out the full image.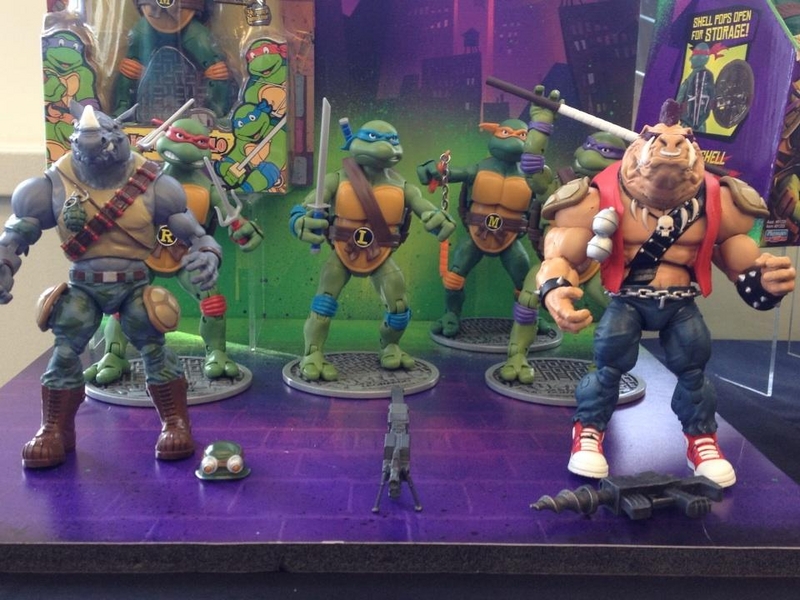 The scale looks off, as Bebop and Rocksteady should be much taller compared to the turtles, but otherwise I'm very excited to pick these up. Let me know what you think of them in the comments!