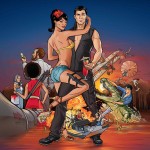 Gah! Holy crap, Archer is getting its own action figure line! I've been saying for years this needs to happen, and once again this week the Toy Gods are good to me and see fit to make it happen.
Archer is one of my favorite current TV shows, in no small part due to the hilarious H. Jon Benjamin. It's also just generally one of my favorite shows ever. Thanks to Toy News International for the heads up.
Continue after the jump for the full press release.

Factory Entertainment, Inc announced today that it has entered into a multi-year licensing agreement with FX Networks to produce a line of collectibles from its hit animated award-winning comedy series, Archer.

Featuring the exploits of ISIS (International Secret Intelligence Service) agent Sterling Archer, voiced by Emmy nominee H. Jon Benjamin, Archer is hilarious adult animation at its best. The fourth season of the show, which premiered on January 17th, delivered stellar ratings and will run on Thursdays at 10pm e/p for 13 weeks on FX.

Factory Entertainment will be offering a wide variety of Archer products across several categories including:

– Collector Plush including: Sterling Archer, Lana Kane, Baby Seamus and Pam Poovey's Dolphin Puppet.

– Shakems Premium Motion Statues – Factory Entertainment's line of highly detailed, desktop-scaled polystone statues featuring a dynamic motion element and authentic character dialogue including: Lana Kane & Sterling Archer.

– Action Figures – Detailed collector-oriented action figures starting with Sterling Archer himself!

These and a number of other products are currently in development with a planned release starting in the spring of 2013. Initial prototypes will be unveiled in the Factory Entertainment Booth (#4979) at New York Toy Fair in February.

"We are big fans of the show and so a line of Archer licensed merchandise was a natural fit for us" said Jordan Schwartz, President and CEO of Factory Entertainment. "Its brilliant, edgy humor offers a rich resource of appealing and amusing product ideas" Schwartz continued, "we think Archer fans will be really pleased with what they see!"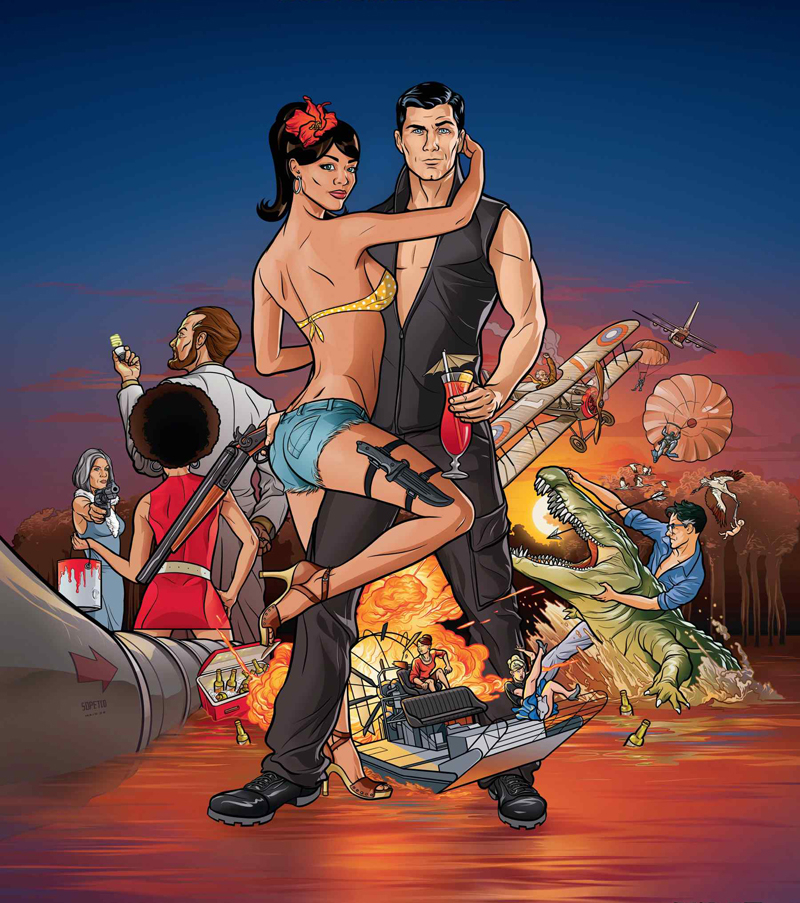 I'm very excited at the prospect of an action figure line. I wonder what scale it will be? 3 3/4″ scale would fit in great with G.I. Joe, but then again I've always preferred the 6″ scale. What scale would you prefer?