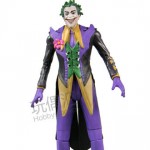 Last October I posted prototype pictures of some upcoming DC Comics Unlimited figures:
New 52 Darkseid
New 52 Aquaman
Injustice Superman
Injustice Joker was supposed to be in that mix as well, but there were no pictures to provide. Well, now there are. EBay seller ws_toys has a copy of this figure for auction right now. This happens a lot with toys, where samples from the factories overseas will leak out and be sold online. There's no telling if the pictures are of the finished product, or of early factory samples. I'm sure the finished product will be on display at the New York Toy Fair next weekend, so we can know for sure.
In the meantime, continue after the jump to view all the pictures.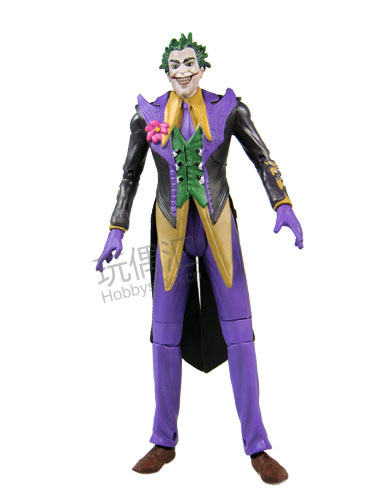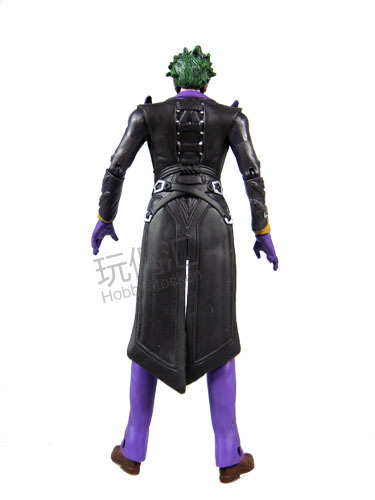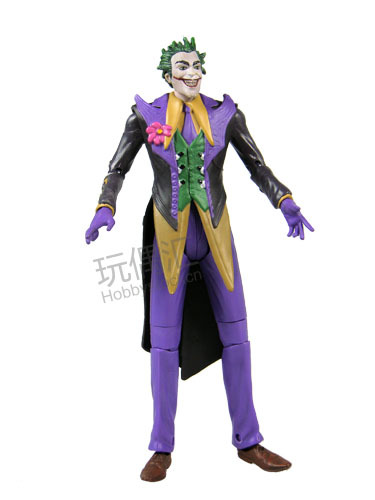 Man, Joker's looking a little Tim Burton-y there, isn't he? Random straps and buckles and whatnot. There's no doubt that the game designs for these characters are a little out there, but what do you think of the figure?