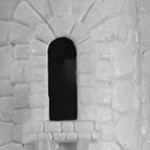 Mattycollector has been posting on their Facebook page, daily sneak peeks of the upcoming Masters of the Universe Classics Castle Grayskull playset.
They're going to do a new sneak peek every day until the big reveal this Sunday at the New York Toy Fair. I'll keep posting the sneak peeks here, and post about the reveal as well.
Continue after the jump for the first two sneak peeks!