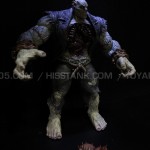 Yes! It's the moment all of us Arkham City fans have been waiting for! This past weekend at the 2013 New York Toy Fair, DC Collectibles unveiled it's upcoming deluxe sized Arkham City Solomon Grundy action figure. At sweet Cthulhu it's enormous! It looks like the size of a baby for crying out loud! Not only is it gigantic, but it has extremely intricately sculpted detail, as well as a removable chest so you can see his organs, and a removable heart as well, all accurate to the video game.
Arkham City Solomon Grundy will ship Fall of 2013, and will be priced at $99.99 USD.
Sources:
Toy Ark
Cool Toy Review
Continue after the jump for pics!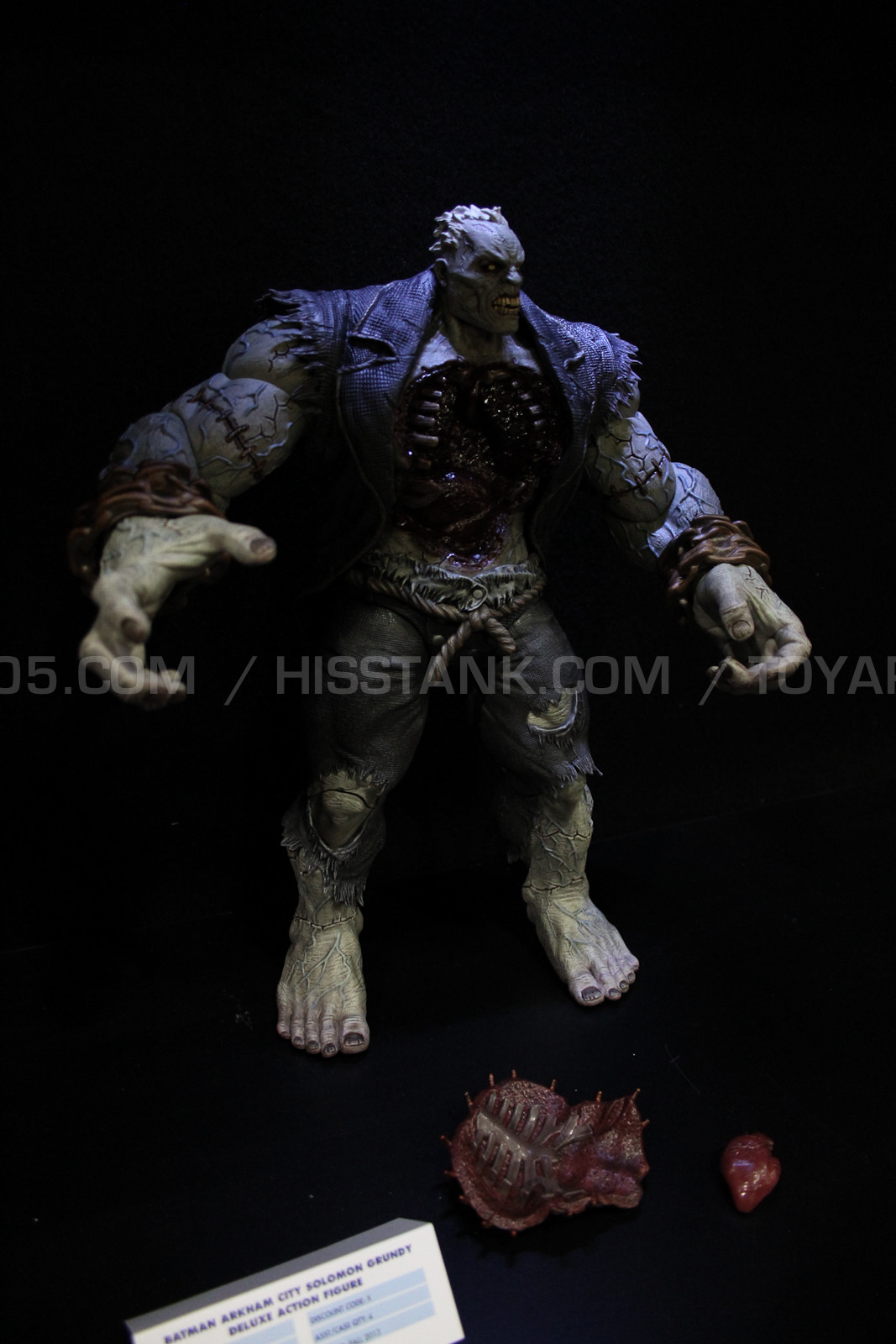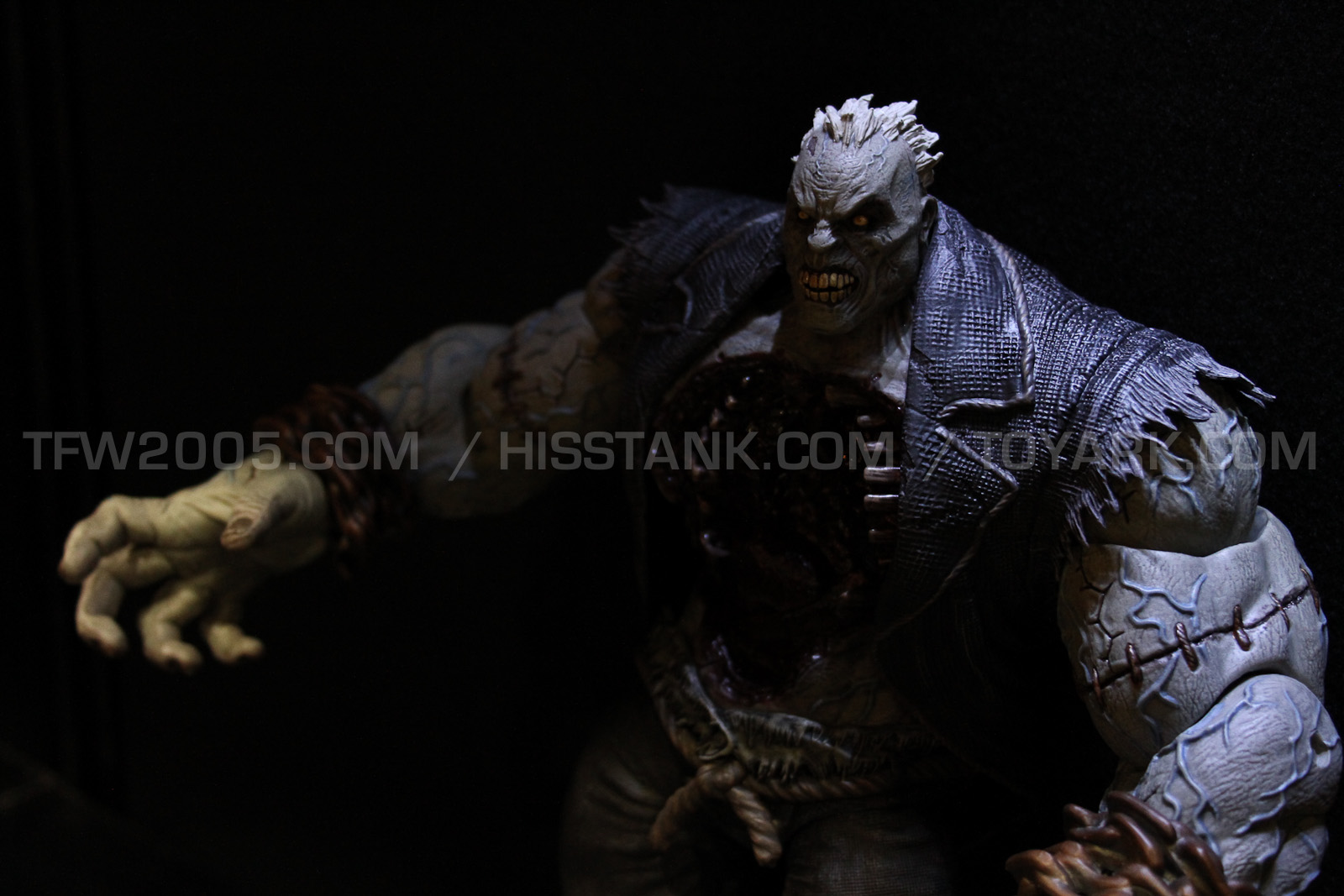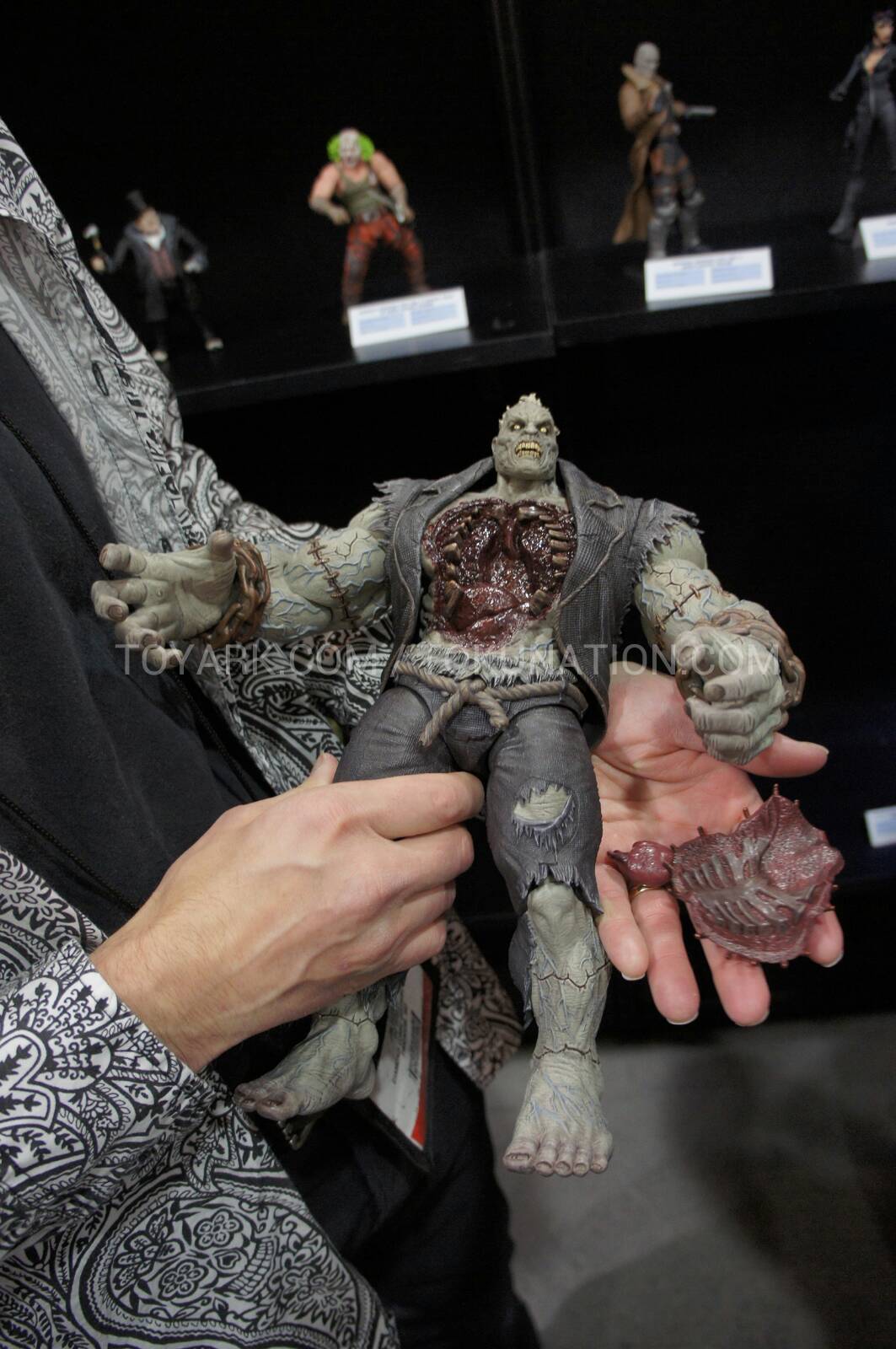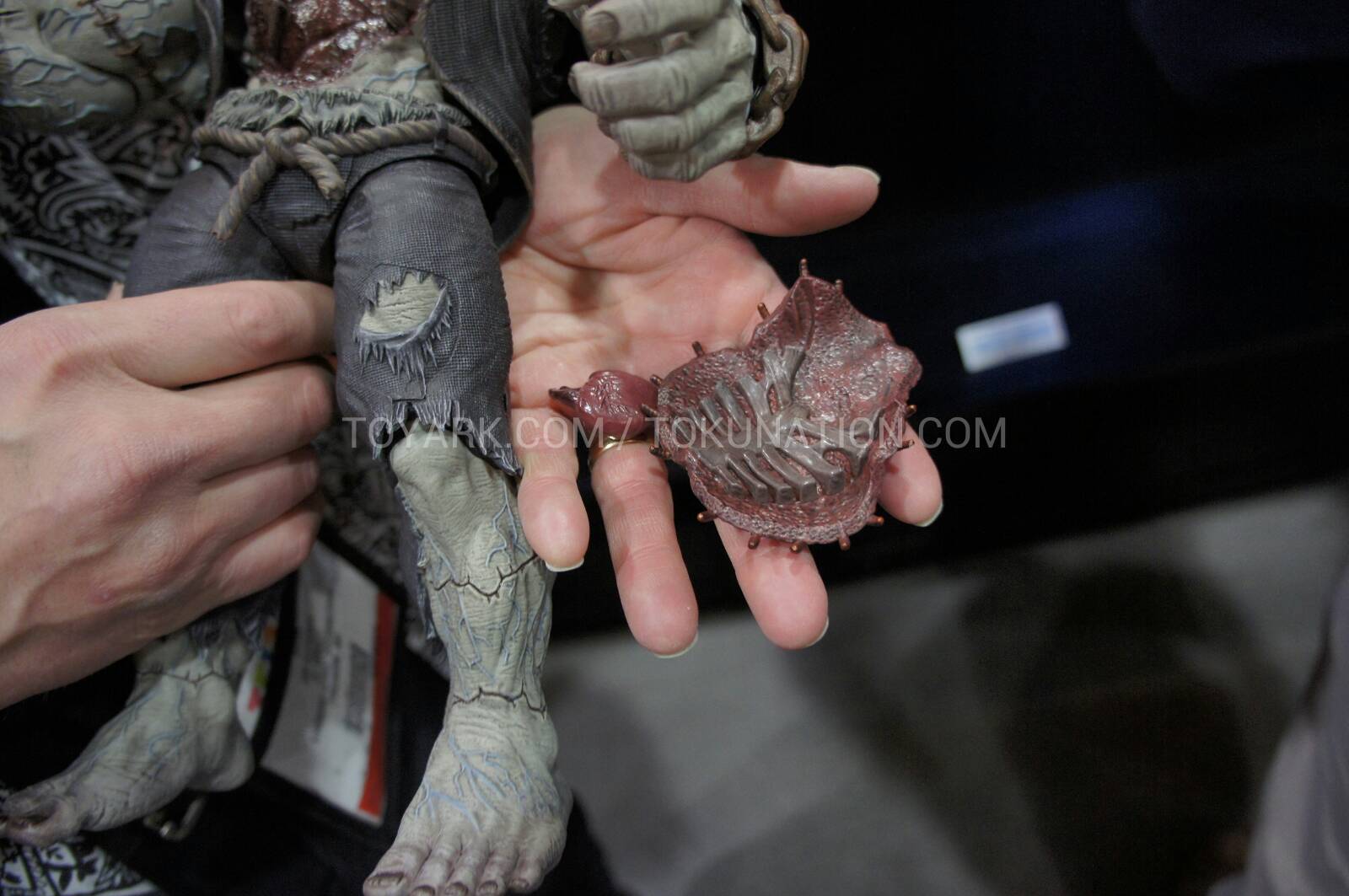 Go to Toy Ark to view more pics.
I'm incredibly excited about this! I better start saving up! I can't wait to make this Arkham City Solomon Grundy figure mine!!!