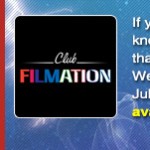 Today, Mattel sent out a sneak peek image to all Masters of the Universe Classics subscribers showing off an accessory that's being included with one of their upcoming figures in their Club Filmation toy line.
For those who don't know, Mattel is offering a Club Filmation subscription toy line separate from its main Masters of the Universe Classics toy line that's set to include 6 fan favorite characters that only ever appeared in the old Masters of the Universe and She-Ra cartoons by Filmation. The first three figures have already been revealed at the 2013 New York Toy Fair, and are Batros, Icer, and Shokoti.
Continue after the jump for the sneak peek!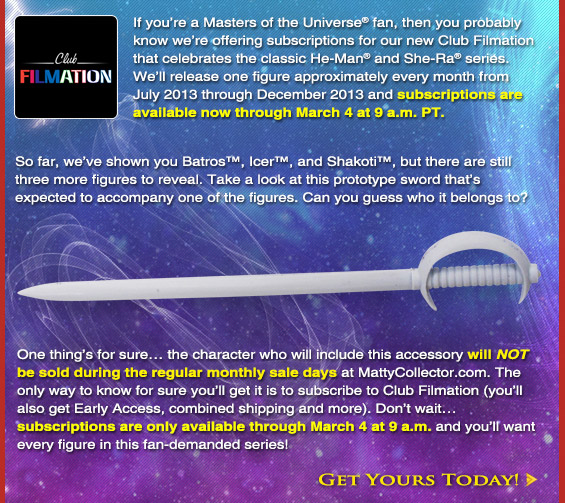 So who do you think it belongs to? Let me know in the comments! Personally, I think it's interesting that this mentions that whichever figure this accessory comes with, it won't be available for a day-of sale on Mattycollector.com. It seems likely that none of the Club Filmation figures will be available, except through the subscription. If you miss out on the subscription and it turns out they won't be available on any day-of sales, you can get them from BigBadToyStore as well. They're currently on pre-order.
If you'd like to subscribe, you can do so by going here. You have until March 4th, 2013 to lock in your subscription. After that, it won't be available anymore.