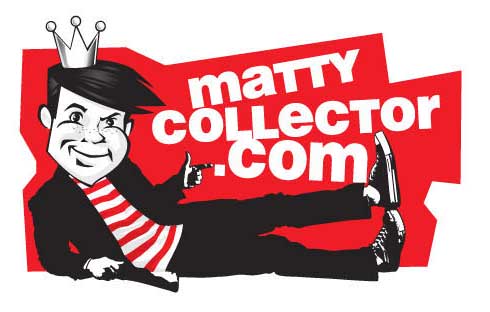 Hey everyone! I know I should have had this posted on Friday, but this past weekend was so crazy for me I just wasn't anywhere near my computer! But here it is now, and hopefully is informative enough to make up for the delay. Onto the Q&A!
It seems that the only characters revealed for the 60′s Batman line (with the exception of swim trunks Batman) are the characters that appeared in the movie. Now, I know it'd be tough to sell kids a Book worm, Louie the Lilac or Chief O'Hara figure, but are there going to be more characters than the ones announced? I don't need specifics, but I'd love to have more from this line.
For 2013 the line consists of the figures that were announced at NYTF. Now we announced, but did not yet reveal the Catwoman and The Joker figures – so be on the lookout for those images soon!
It was announced that the CIE 2013 line was to have no new sculpts. Not that I'm going to complain because we are getting her, but how is Huntress not a new sculpt figure? Or does this mean Mattel is approving more 'buck figures' with extra add-ons for the CIE line?

Huntress uses some existing parts. She is not a 100% sculpt like Ram Man is over in the MOTU line.
Illumina is a huge fan favorite – though she did not win the fan choice vote, is there a chance Mattel will go with 'majority fan opinion' and 'cast' Illumina as the mother of Skeletor in the bios? (Both are indeed Gar)..
Definitely a character that is on the possible list for consideration in 2016 and beyond. But not a character we want to dedicate a slot to until after the vintage line and key animated figures are done due to rising costs.
A lot of us love the all inclusive nature of the MOTUC bios – is there any chance the main writer of the bios (Scott Neitlich) would be allowed to do/would consider doing a novelization of part(s) of the grand-narrative in the bios? A MOTU novel would be amazing.
From Toyguru:
"I would love to do that one day. For now, you'll need to enjoy the bios and the mini comics which also fill in a lot of bios lore!"
Now that the exclusive Justice League figures that use the BATB buck are out at Target in singles and a seven pack,will this be a one time thing or will this continue as a new line ? And if these sell well, will we finally get a release of the Gentleman Ghost,Shazam,and Faceless Hunter figures that where never released in the BATB line? How about more female characters besides Wonder Woman?
We are as excited as you are about the Justice League line at Target. We will have to wait and see what the future holds!
That's it for this round of Ask Mattel. Join us again April 1st for the next round, and be on the lookout for the next post so you can ask Mattel your own questions!