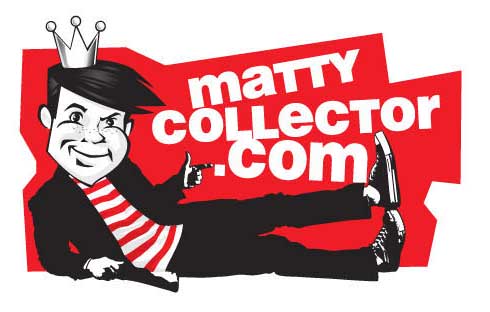 Hey everyone! Here are the answers to the questions submitted by you for April 1st, 2013 as a part of Ask Mattel. Check 'em out!
Donald M asks: Toyguru has already assured us there won´t be another price increase in 2014-2015 for MotU, is this still correct
For 2014 the prices will be flat. We are too far off from 2015 to give any details. It is possible prices may increase again in 2015 or 2016 depending on what happens to the costs we can't control like raw material and labor.
Tom asks: Since the DCUC LEGION 12 pack sold decently that is was released twice and the current DCIE is limited each year, what about offering more LEGION characters as a club similar to how the WATCHMEN is done. If a 5 pack set was released every quarter it would almost complete the team. There would be a bunch of minimal sculpt figures like Dream Girl, Element Lad and Shadow Lass, but the Club wold help cover costs for sculpts Like Blok and Tellus. Could a survey be done to see if there is interest?

A great idea but at this time there are no plans for additional large multipacks.
Dave catchpole asks: Will you be making figures based on the upcoming dc comics masters of the universe?
No plans right now but we are very excited for the series!
CAL asks: The new Target exclusive Justice League figures are awesome. Lex Luthor is on the card backs. When can we expect to see him released?
We are glad you like them! Lex Luthor should be hitting shelves this Spring/Summer.
Brandon asks: When Nekron was released as a C&C without his scythe (though both hands are clearly designed to hold it), we were told you would find some way to get it to collectors. Do you have any idea when this may happen? He really is incomplete without it.
We have explored multiple ways to get this out but at this time have not found a way to release this cut accessory.
That's it for this round of Ask Mattel! Join us again April 15th for the next answer session, and be on the lookout for your chance to submit your own questions to Mattel. Until then.