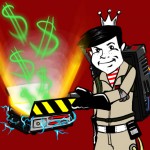 I just received, and likewise I expect that anyone who is a subscriber to any of Mattycollector's brands received an email linking to a survery. The survey is just one question, and it deals with Mattel looking into new shipping options, to help save you money.
The scenario the survey posits is the possibility of shipping figures quarterly as opposed to monthly. This way, instead of paying $10 to ship one figure every month over a three month period (thereby spending $30), you would instead spend $15 to ship all three figures.
This seems to suggest that Mattel is finally looking into less expensive shipping options for everyone who buys off of Mattycollector. If you're a subscriber, you likely already received the email so be sure to take the survey and let them know your thoughts. And if you like, let me know your thoughts on the subject in the comments below.
Would you rather spend $10 every month to get your figures, or have them wait a few months so you get to pay less? For the record, I'm a plastic addict so I'd rather spend more and get my figures every month ha ha.