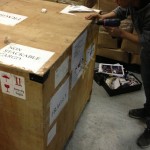 Hot Toys has posted some photos of them unpacking their 1/6 scale The Bat prototype at their warehouse. This thing is so big it has to be shipped in a crate!
Please keep in mind that this is just the prototype they take with them to display at toy shows. The actual production piece will be on a 1/12 scale, and not a 1/6 scale. This is obviously due to the astronomical cost it would take to not only produce it, but to ship it. Websites such as IGN and One Sixth Republic reported months ago that The Bat would indeed be in a 1/12 scale. While this comes at a blow to the 1/6 lovers out there, this is no doubt great news to those who collected Mattel's Dark Knight Rises 6″ figures. Theoretically, this should be in the perfect scale for them.
Continue after the jump for the photos.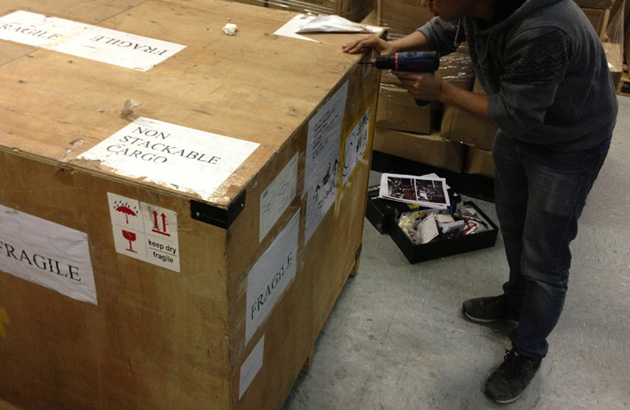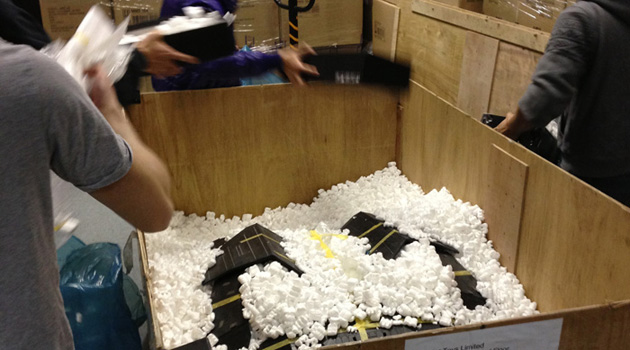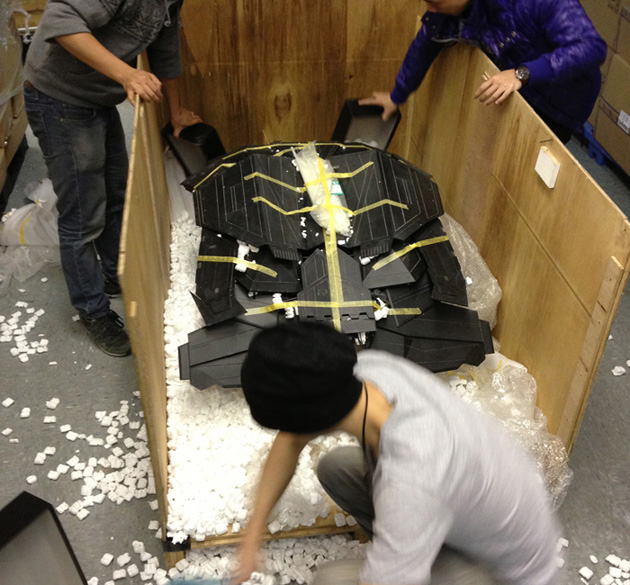 See what I mean? Just look at how gigantic that thing is. There's no feasible way they could ever produce that on a 1/6 scale. I look forward to seeing the official 1/12 pics and specs, to determine if I'll buy it for my collection. No pricing information has been set yet, but when it is you'll be able to find the information here.
Let me know what you think about this prototype, and the change to the 1/12 scale for the Hot Toys The Bat vehicle.