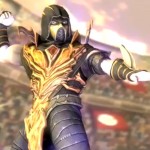 The third DLC character for the hit video game Injustice: Gods Among Us was revealed to be Scorpion, from Mortal Kombat. A lot of fans were expecting him to be a DLC character, though a lot of those same fans were dreading it. At any rate, we find out that Scorpion was redesigned by comic book legend Jim Lee just for this game. And when Scorpion is released, a compatibility pack will be automatically added to your copy of Injustice so even if you don't have the character, you can still fight online against people who do. And with this compatibility pack you'll be getting a free Blackest Night Superman alternate skin! Whatever your feelings on Scorpion being included in Injustice: Gods Among Us, definitely check out the full fight trailer. And the very end of the video looks to be a tease at the next DLC character for the game! Who is it? Keep reading to find out!
Continue after the jump for the full trailer, and several screen captures!

Click on each image to enlarge.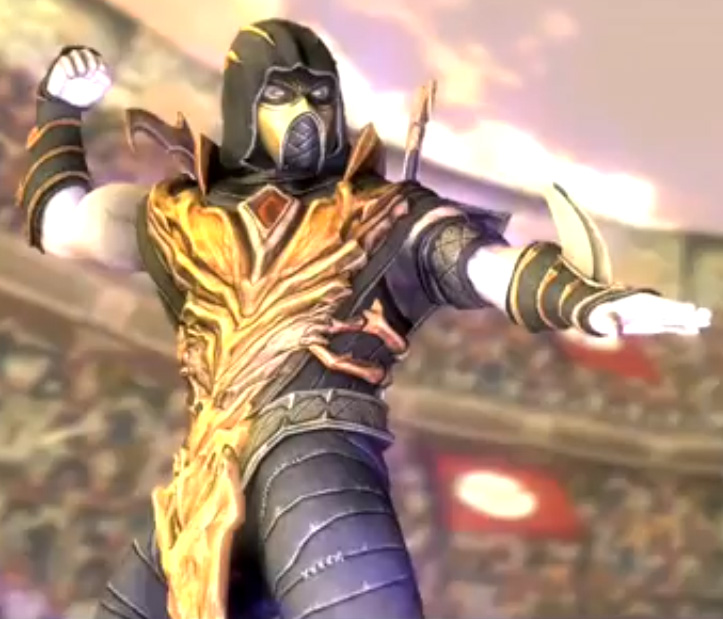 And finally, who is the character teased at the end of the video? Well, if you didn't already watch it you should! But if you haven't, or can't at the moment then here you go. The character teased at the very end is Martian Mahunter!
On the one hand it makes sense to add Scorpion to Injustice, since Netherrealm Studios created Mortal Kombat, so throwing in one of those characters in here doesn't seem completely out of left field. On the other, this is a DC game and I can definitely understand people wanting it to remain DC. They did already make a video game with DC vs. Mortal Kombat characters, after all. My personal preference would be for it to remain DC oriented, but since this is a DLC character, then it's really not that big of a deal to me. I do think his combos look cool, as does his super. And the game itself is still incredible. If you haven't bought Injustice: Gods Among Us yet, do yourself a favor and get it! You can get a great deal for it for any platform on Amazon right now.
So what are your feelings on Scorpion being included in Injustice: Gods Among Us? Let me know in the comments below!