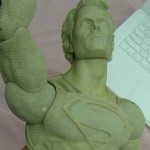 There is a behind-the-scenes look of their upcoming NECA Man of Steel Superman 1/4 scale figure. Here you get a close look at the 18″ figure, including a pre-production sample, and a pre-paint sample. I don't collect 1/4 scale figures, but I'm so excited for Man of Steel I just might have to pick this one up. NECA says the figure is due out on store shelves in July, though many online places say June.
Continue after the jump for behind-the-scenes pics and full details!
We're taking you behind the scenes for a first look at the new 18″ Man of Steel!

With just a couple weeks to go until the June 14 release of the new Man of Steel movie, we're getting the jump on Supermania with our brand new 1/4 Scale Man of Steel Superman Action Figure!

For the first Superman movie since 2006′s Superman Returns (wow, time flies), Henry Cavill dons the iconic cape and costume and will bring a new edge to Man of Steel that's never before been seen from the character. With Michael Shannon as General Zod and Amy Adams as Lois Lane, Man of Steel is set to be a different, more complex Superman story.

And when it comes to complexity, we meet it head on with detail. The 1/4 scale Man of Steel — right down to the texture of the suit — is 100% movie accurate and ultra articulated. Here's a behind-the-scenes look at the progress of the figure:

Pre-Production

This shot of a greenish Man of Steel is the prototype made before the figure goes into production. Already you can see the articulation and the detail in the texture of the Superman suit.
Pre-Paint

Once the prototype is approved and any issues with it are addressed, the figure gets produced. This is the Man of Steel before its final paint job.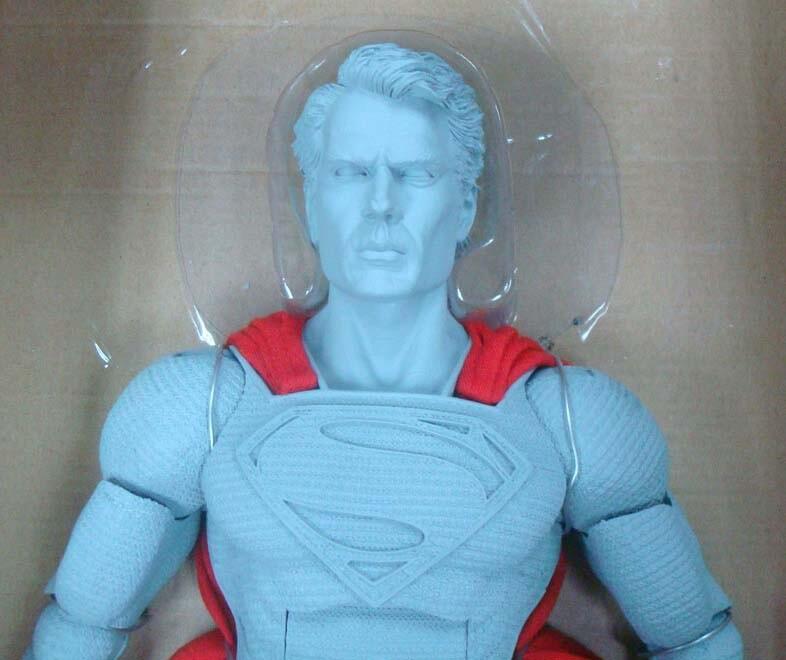 The re-launch of Superman from acclaimed director Zack Snyder brings a new modern and more serious take on the beloved hero.

Our 1/4 scale action figure stands just over 18″ tall and features nearly 30 points of articulation, an incredibly realistic portrait sculpt, and a fabric cape.
 

More Soon!

As the movie release gets closer, we'll have painted shots of this awesome figure ready to reveal.

1/4 Scale Man of Steel Superman is due out in July. Keep your eyes on the new NECA Calendar and right here on the NECAblog for updates on when it's set to ship and much more!
You can pre-order the 1/4 scale NECA Man of Steel Superman figure on Amazon right now. So what do you think about the upcoming figure? Are you planning to buy it? Let me know in the comments!