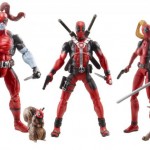 Hasbro seems to really have a fun lineup of exclusive figures for all kinds of collectors this year. We saw a bunch yesterday for the 6″ collector, but fret not 3 3/4″ collectors, Hasbro has you covered as well. Today, via Marvel.com, Hasbro revealed their 2013 San Diego Comic-Con exclusive Marvel Universe Deadpool Corps boxset of figures! And believe me, the packaging is so cool it will ensure you'll never want to open them.
Continue after the jump for full details and pictures!

"Any evil that threatens the universe can eat lead. For the rest of us… tacos!"

The Merc with a Mouth teams up with his favorite allies — alternate universe versions of himself– in this highly collectible and unique action figure set. The 3.75-inch Marvel Universe figures of Deadpool, Lady Deadpool and Champion of the Universe, along with figurines of Kidpool, Dogpool and Squirrelpool come packaged in individual "taco shells," all inside a collectible taco truck package! Following the convention, a limited number will be available on HasbroToyShop.com.

(Approximate Retail Price $49.99; Ages 4 & up; Available through HasbroToyShop.com, Booth #3329 at Comic-Con International in San Diego)

Click each image to view in full hi-res detail!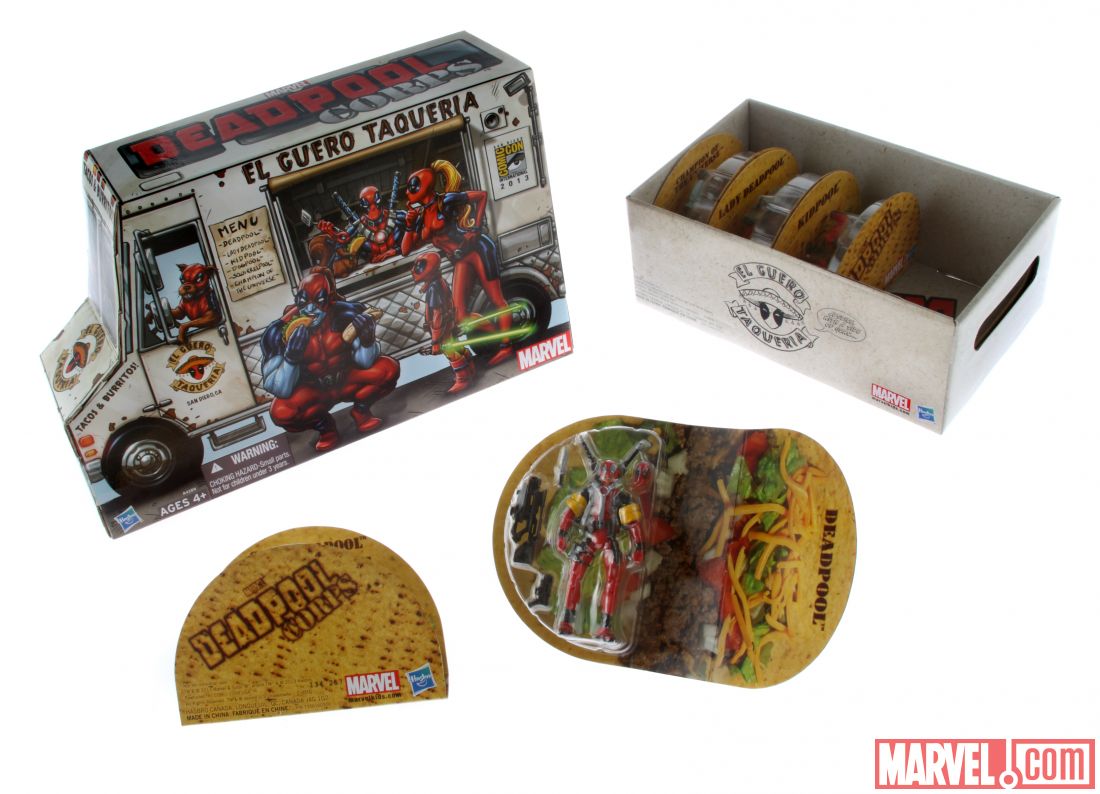 What did I tell you? That's about the coolest packaging ever. I can see many collectors having a hard time opening them, or perhaps just buying two sets to keep one MOC. So what do you guys think of the Marvel Universe Deadpool Corps set? Will you be picking it up at 2013 San Diego Comic-Con, or just trying your luck on HasbroToyShop? Or will you be passing on this completely? You can comment on it below!