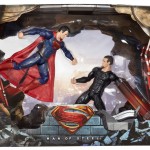 Before, Mattel only gave us a peek at the outside box packaging of this 2013 San Diego Comic-Con exclusive set, but thanks to an article posted on USAToday earlier today, we now have a full look at what's being included in the set! The reason Mattel waited until now to fully reveal the set is because they wanted to wait until after the movie was released. I'm not totally sure why, since it's not really a spoiler or anything, but I suppose you can never be too careful.
Continue after the jump for details and full hi-res pictures!

This 2013 San Diego Comic-Con exclusive 2 pack features Superman Vs. General Zod, and recreates the Metropolis battle at the end of the movie Man of Steel. It features Zod in his wave 1 suit (the suit that he wears under his armor), but with the head featuring a goatee. This is how he appears at the end. Also included is a steel girder for Zod to hold, which is also straight from the movie. The real draw of this set though, seems to be the fact that with a push of a button on Superman's back, his eyes light up in a "heat vision" effect! The Superman figure features an all new sculpted head, complete with spit curl, and has the light up eyes glowing red. Superman also seems to feature a cloth cape, though no word on if it's wire bendy or not (probably not).
The set will cost $50, and will be available at the 2013 San Diego Comic-Con from July 18-21, and then sold sometime later on Mattycollector.com.
Click on each photo to enlarge!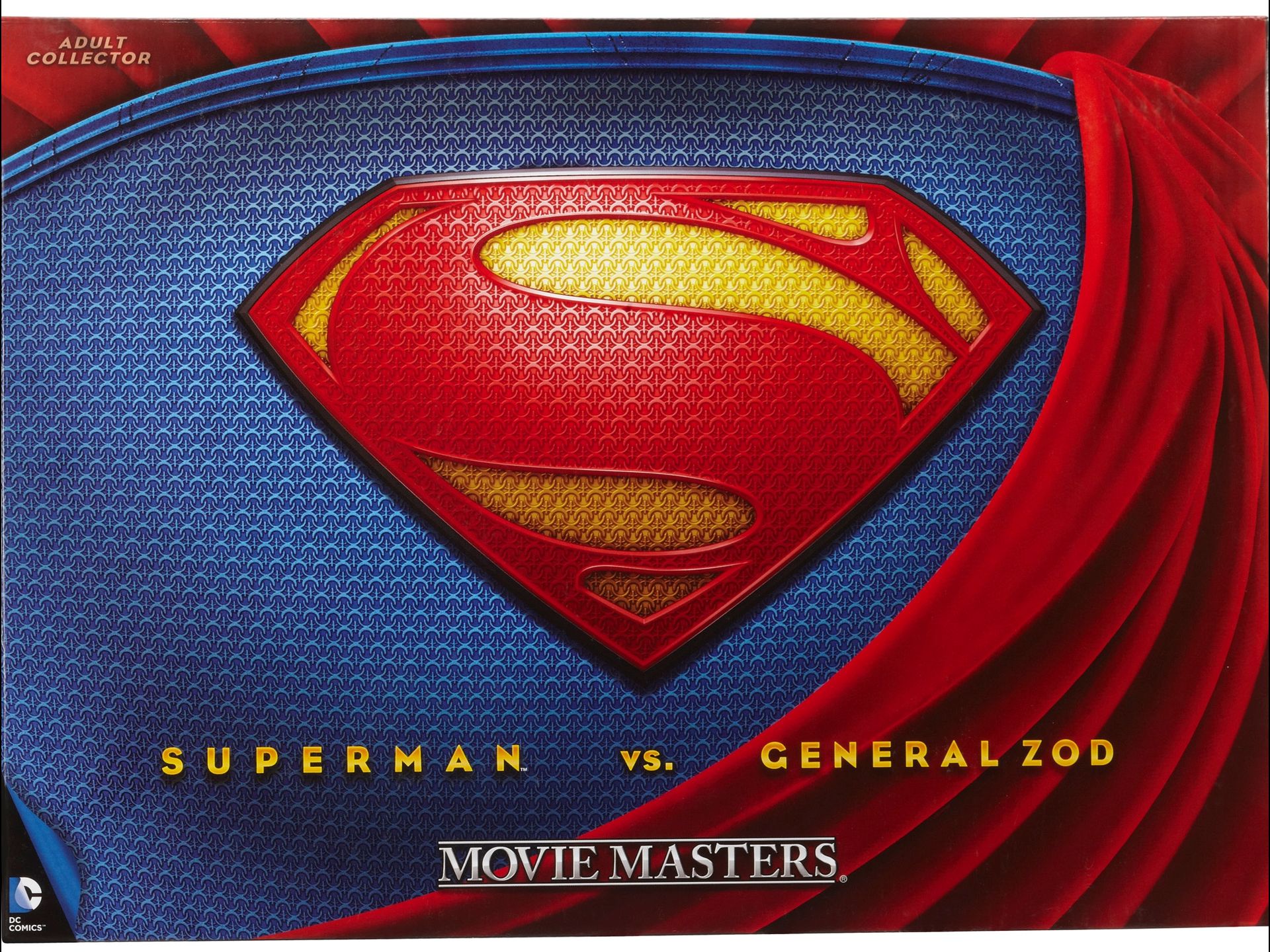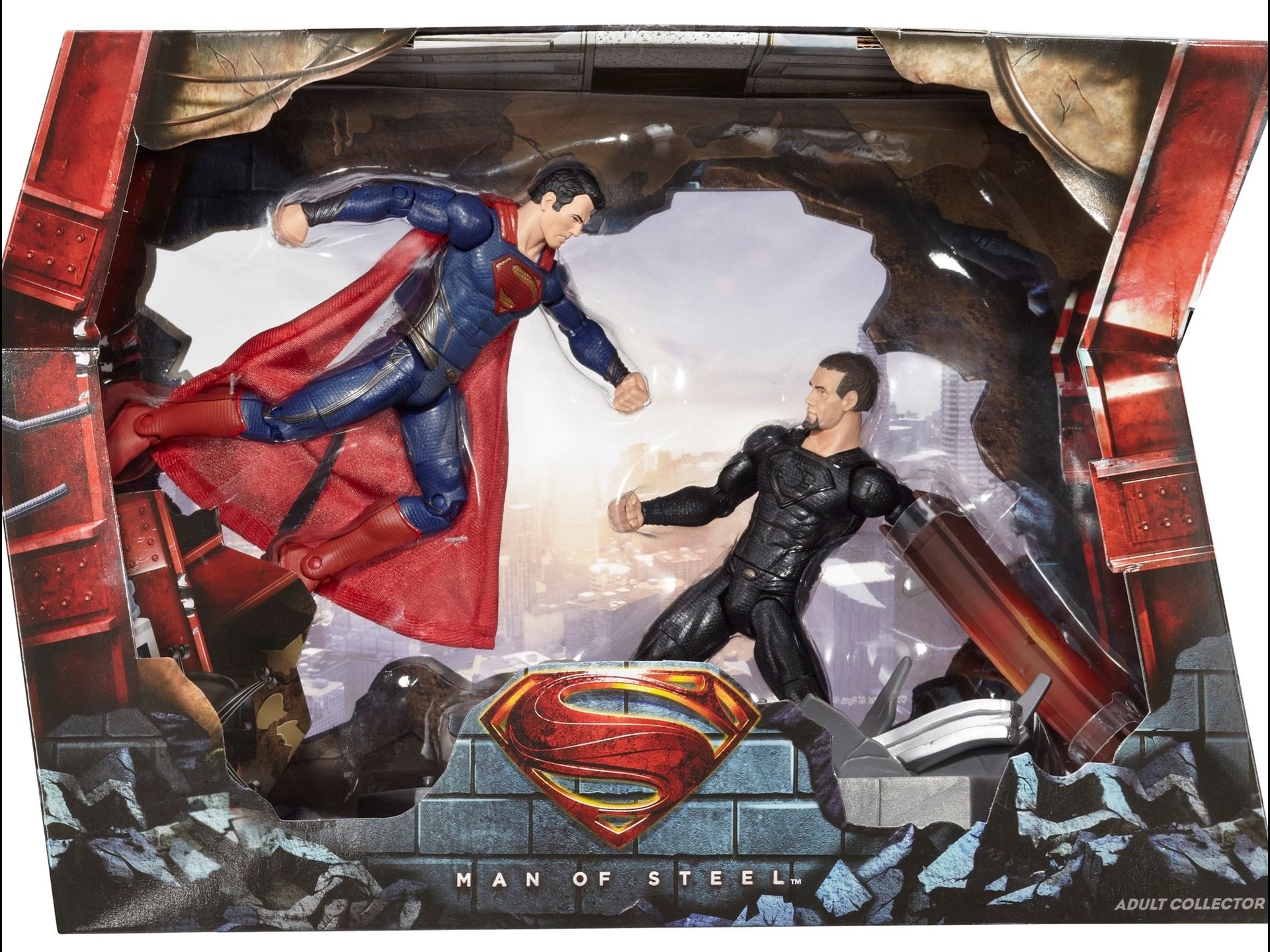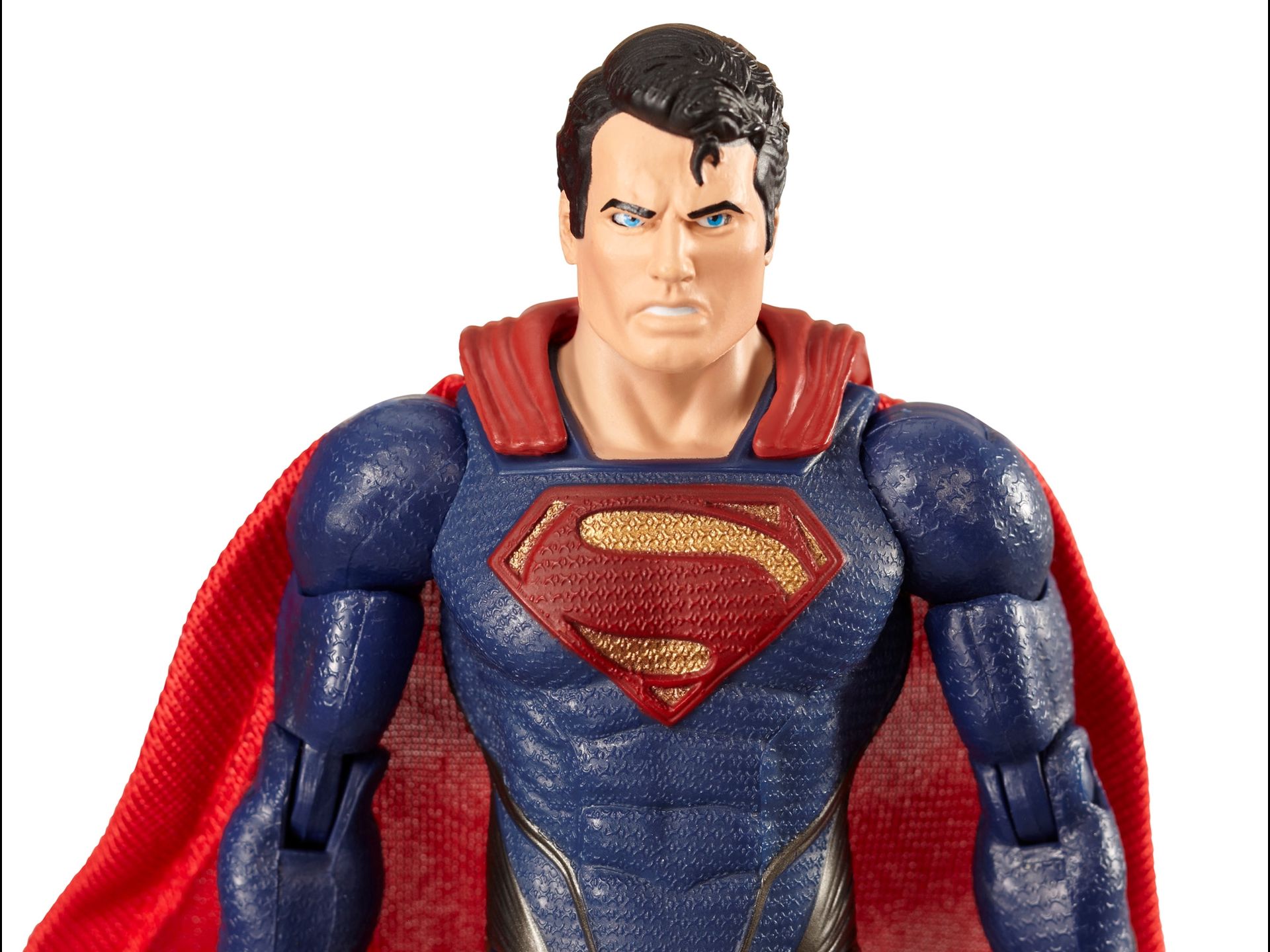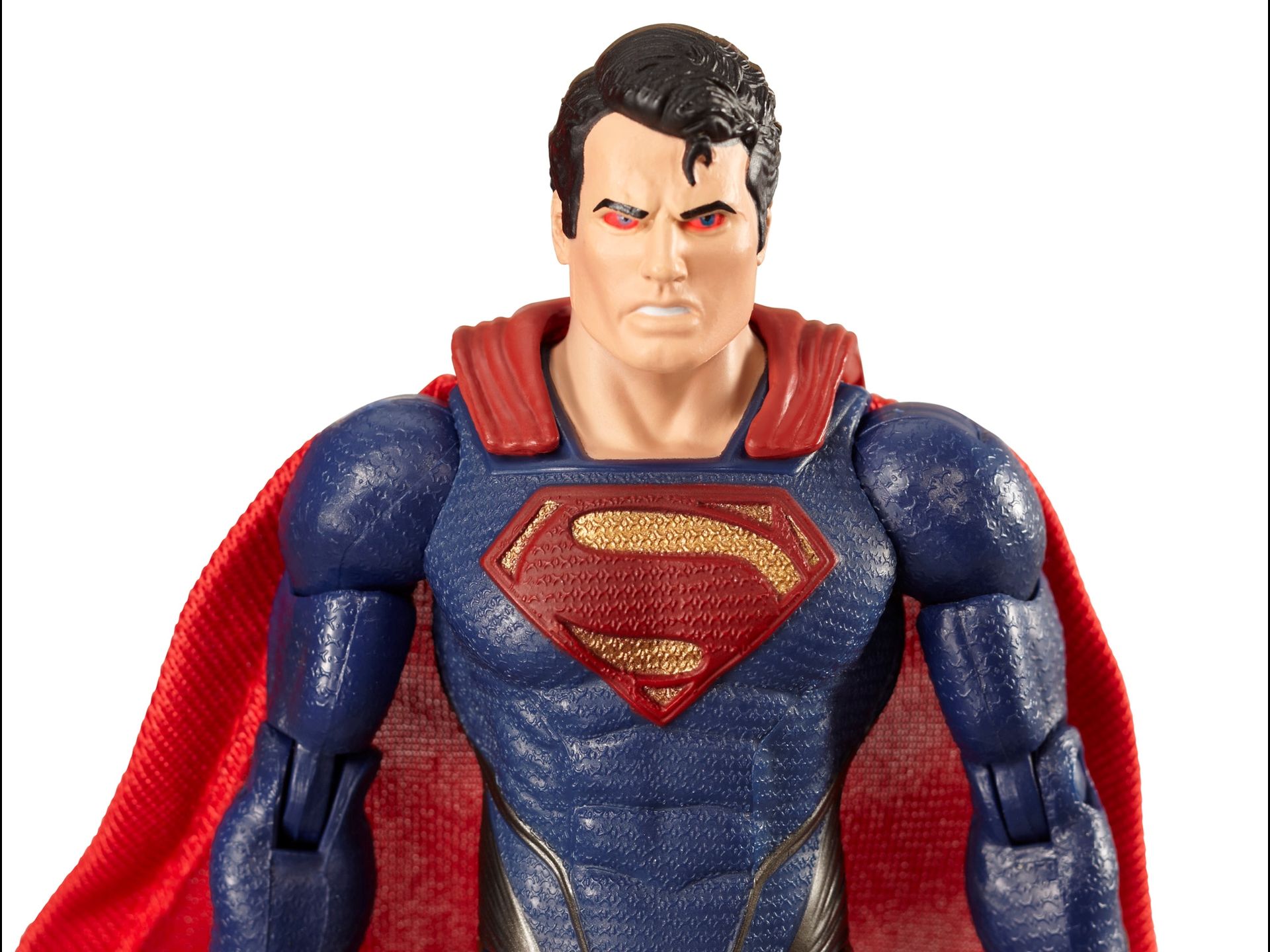 The light up eyes certainly seems like a cool gimmick, befitting of an SDCC exclusive (and I do like the cloth cape), I'm just not so sure that the head sculpt looks like Henry Cavill. But it is a new expression for the character, unlike the simple stoic expression the initial Movie Masters Superman has. The regular retail release Superman figure has a great likeness for Henry Cavill, at least much more than this one. Still, this seems like it could be too cool to pass up. What are your thoughts on this? Will you be adding this 2013 San Diego Comic-Con exclusive Man of Steel Superman Vs. Zod 2 pack to your collection, or will you be passing on it? Let me know in the comments!