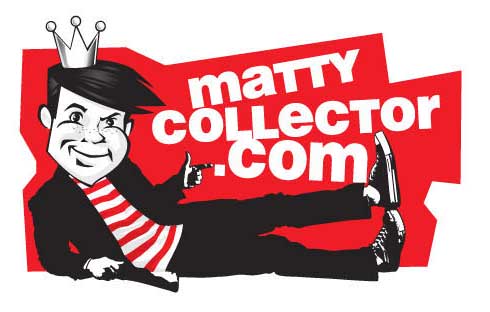 Hey everyone. I should have posted this yesterday, but I completely spaced. But here are the answers Mattel sent in for this session of Ask Mattel!
Black Arbor asks: Concerning the Power Attack Batman line: One of the deluxe Batman figures came with a cardboard cutout of Scarecrow. I'm just wondering, is that an indication that a Scarecrow figure is in the works? I really hope so, the design looks Awesome!
Scarecrow is a top Batman villain and will almost certainly be a part of the Batman Power Attack/ Evergreen line at some point… though his design has gone through some evolutions over the last year from the time that target figure artwork was created!
Mint Condition Customs asks: So on the Toys "R" Us website, there are 8 different Man of Steel movie masters figures listed. The 8th one is a mystery though, as there's no description, name for the character, or picture. Is this is a mistake by Toys "R" Us, or is there an 8th figure on the way, and if so is this character deliberately being held back for reveal until the movie premieres?

The Movie Masters line includes: Superman, Jor-El, General Zod, Faora, General Zod with Armor, Superman with Key, and an alternate version of General Zod. These figures look FANTASTIC, so hopefully you were able to order all of them for your collection!
Jared asks: I'm sure because of The Dark Knight Rises movie masters line, you guys are tired of making figures of characters in normal clothes, but will it at all be possible to get a Lois Lane movie masters figure in the Man of Steel line? Or Clark Kent?
Business suits or armored costumes, the design team is never tired of expanding the Movie Masters collection- however, though these two characters have been discussed, there aren't any plans for figures at the moment.
thanagarian23 asks: For Toyguru: I saw you on a recent episode of Toy Hunter. Were you disappointed that they didn't even mention your connection to Mattel or to Masters of the Universe outside of being a fan? I was hoping they would mention your job title or perhaps even plug MOTUC for you.
From Toyguru:
"Not at all. I was well aware that my title and position would not be mentioned on the show before we ever shot the segment. It was a blast to do!"
Mint Condition Customs asks: Are there any plans for an Arkham Origins line from you guys?
By now you may have seen the Batman: Arkham Origins figures that were revealed at E3 this past week– Batman and Deathstroke. The Arkham fans on our team LOVE them, and we hope you do too!
EDITOR'S NOTE: You can see the reveal of the Mattel Batman Arkham Origins Batman and Deathstroke figures by clicking here.
That's it for this round of Ask Mattel! Join us again July 1st for the next answer session, and be on the lookout for your chance to submit your own questions to Mattel.