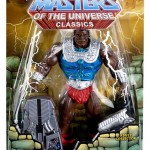 As is tradition, some pictures surface on the Mattycollector Facebook page of the upcoming Masters of the Universe Classics Clamp Champ figure in package. Also up is information regarding the sale day information for the MOTUC Clamp Champ figure, and it's going to make a lot of fans upset.
MOTUC Clamp Champ will be shipped out to all Club Eternia subscribers in July.
Continue after the jump for pics an full info

Hey Matty and MOTUC fans!

Just got in final package samples of July's Clamp Champ figure! Note that while this is a monthly figure, like Fang Man, Clamp Champ here will not have any "day of" stock for 2013. So the only way to get him in July is if you are a subscriber! (hey, Club Eternia has its benifits!)

We are all so pumped for SDCC right around the corner, but until then, here is a new packaged shot and bio to feed your MOTUC needs!

See you in San Diego!

Matty

PS: Don't forget the 2014 Club Eternia subscription is on sale now! More details at SDCC at our fan panel at 11:00 on Friday July 19th in rooom 25ABC.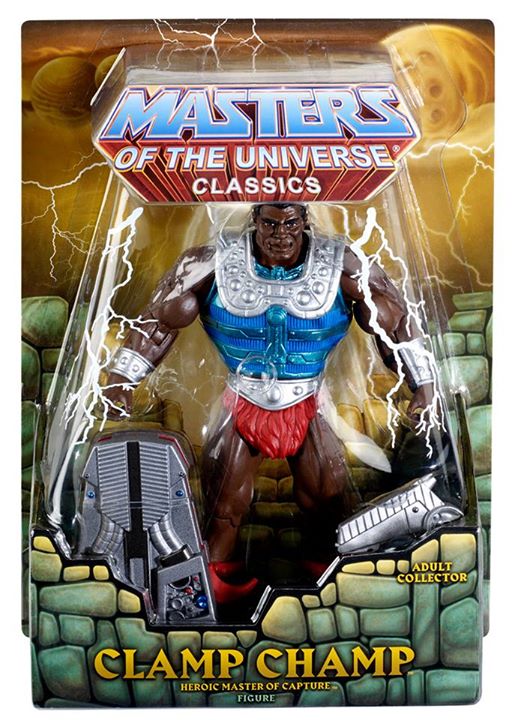 Clamp Champ makes his MOTUC debut. Note that there will be no "day of" stock of Clamp Champ. For July 2013 he will only be available to sub holders (like Fang Man in March).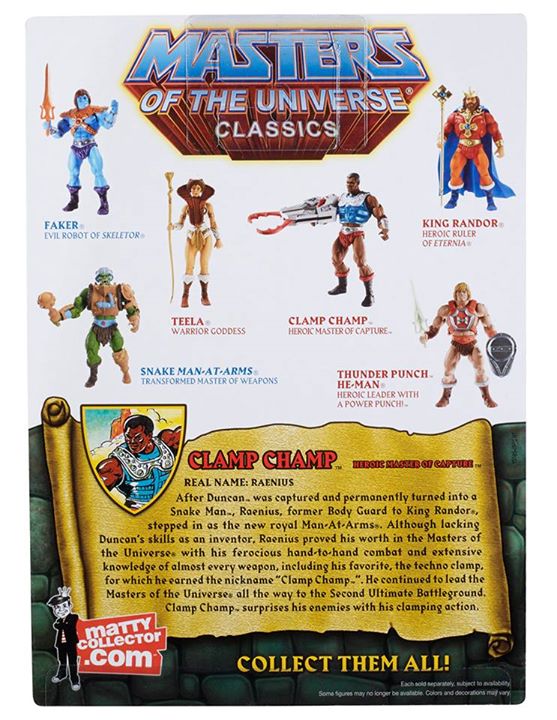 Clamp Champ packaged from the back, complete with new bio!
So yeah, this is all great news if you're a Club Eternia subscriber, but if you're a fan who likes to cherry pick which figures to buy, this is going to be frustrating. MOTUC Clamp Champ is a highly anticipated figure, since he comes straight from the vintage line and has been fan demanded almost from day one. Unfortunately, the pre-order for MOTUC Clamp Champ has sold out in almost all websites, so for those who were looking forward to picking this figure up, I hope they get the chance to somehow.