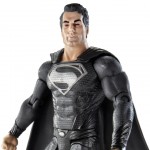 It's been rumored for a while now, ever since a mysterious listing showed up on Amazon describing a Man of Steel Movie Masters Superman figure in a black suit. Recently though, Mattel has denied there was an eighth Man of Steel Movie Masters figure in the last Ask Mattel Q&A session, making this reveal all the more bizarre. But yes, it seems official that there will be a Superman figure released in his black suit. The listing showed up on the Mattel Shop website as a pre order due out in July.
Continue after the jump for pics and info.

The figure is based on the scene in the Man of Steel movie where Zod is probing Superman's mind in a sort of "dream sequence" and we see Superman in this black suit standing atop a mountain of human skulls. The figure will feature red painted "heat vision" eyes, and come with a display stand.
Click on each image to enlarge!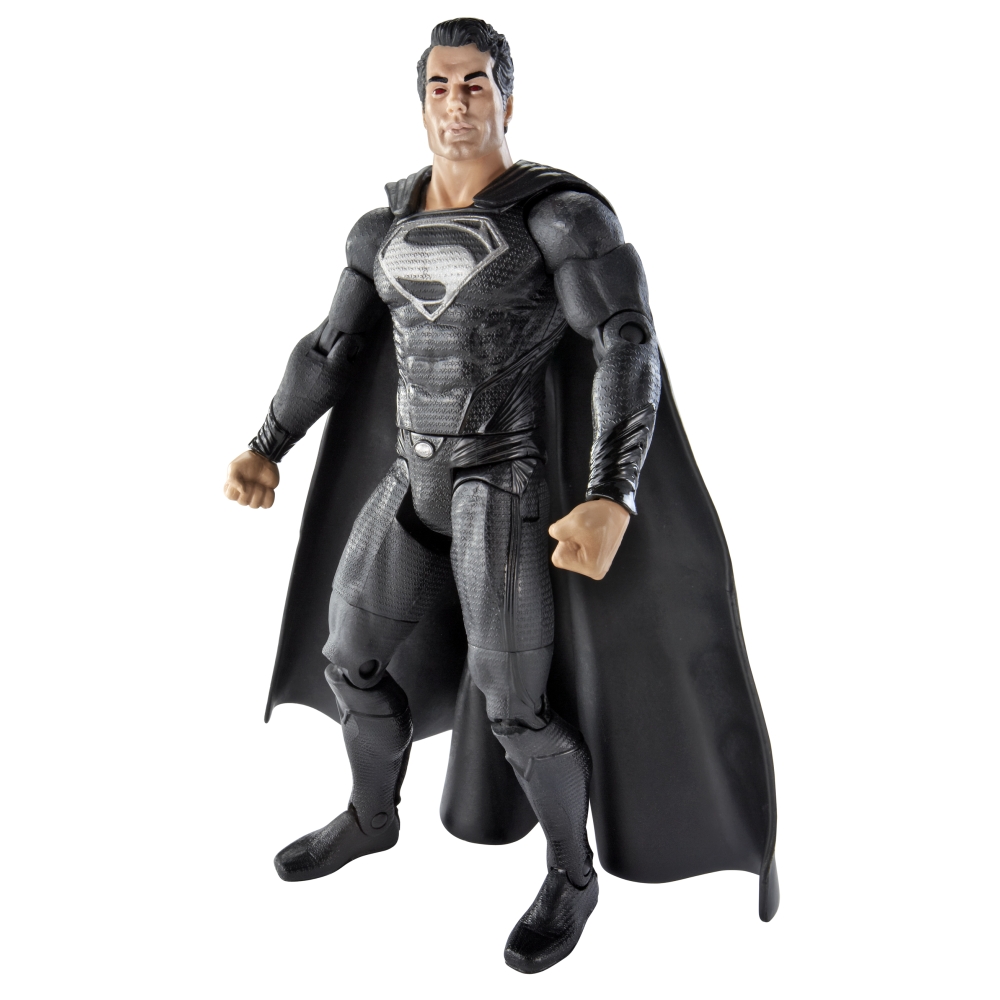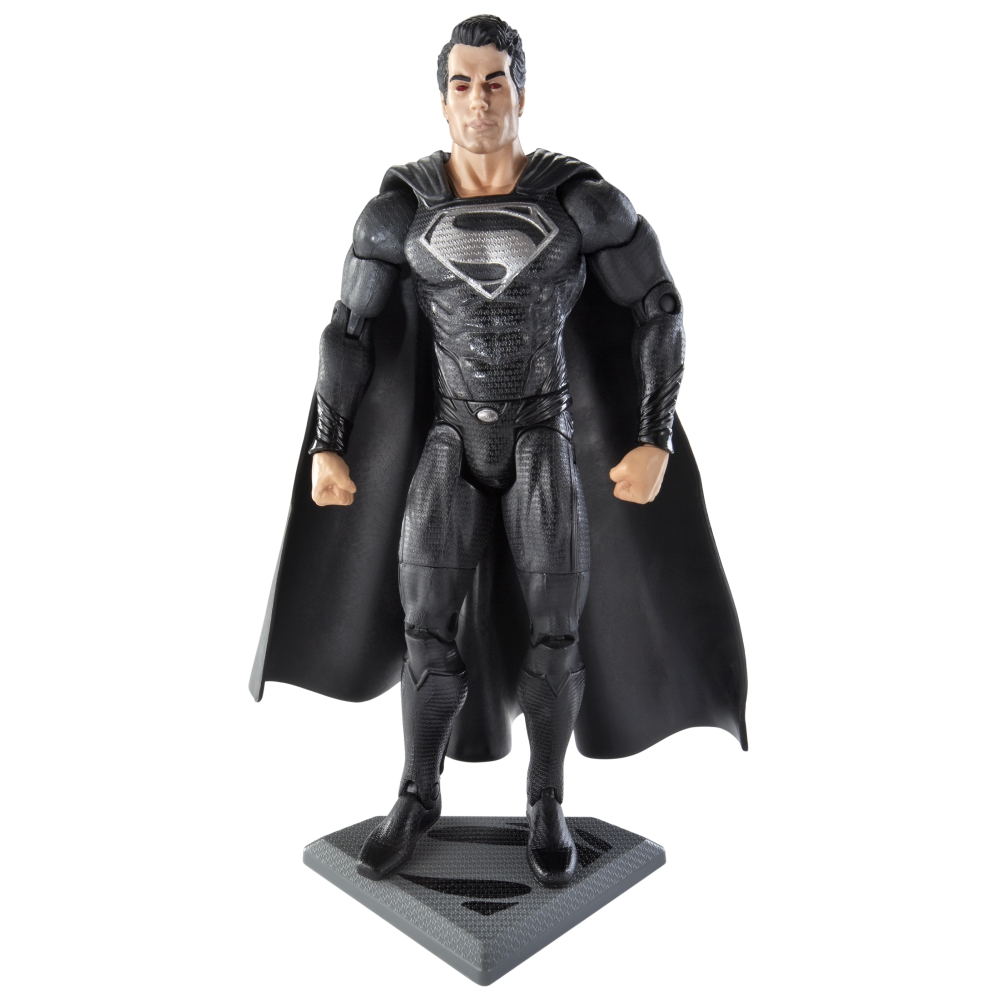 So will you be adding this to your Man of Steel Movie Masters collection? I know I will, and I might get a few of these for customizing fodder. I can tell you this figure would have made my custom Man of Steel Justice Lords Superman figure a lot easier!