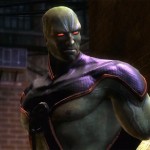 A couple of days ago, Ed Boon of Netherrealm Studios announced that he'd be revealing the fifth DLC character for Injustice Gods Among Us at the 2013 Evolution Championship Series. Well we now have that reveal. The fifth DLC character for Injustice Gods Among Us will be Martian Manhunter! Many fans have already suspected him to be the next DLC character, but it's great to have confirmation. No release date yet, but it will probably be next month. In addition to Martian Manhunter, we're getting a Jon Stewart skin for Green Lantern! Not only that, but it's being voiced by Phil Lamarr, the voice of Jon Stewart from the Justice League and Justice League Unlimited cartoons! This is all very exciting news for Injustice Gods Among Us fans.
Continue after the jump for the Martian Manhunter trailer!

I know I can't wait to add Martian Manhunter and Jon Stewart to my roster in Injustice Gods Among Us. What do you guys think? If you're somewhere where you can't watch the trailer yet, check out these screen caps to whet your appetite until you can. Just click on each image to enlarge!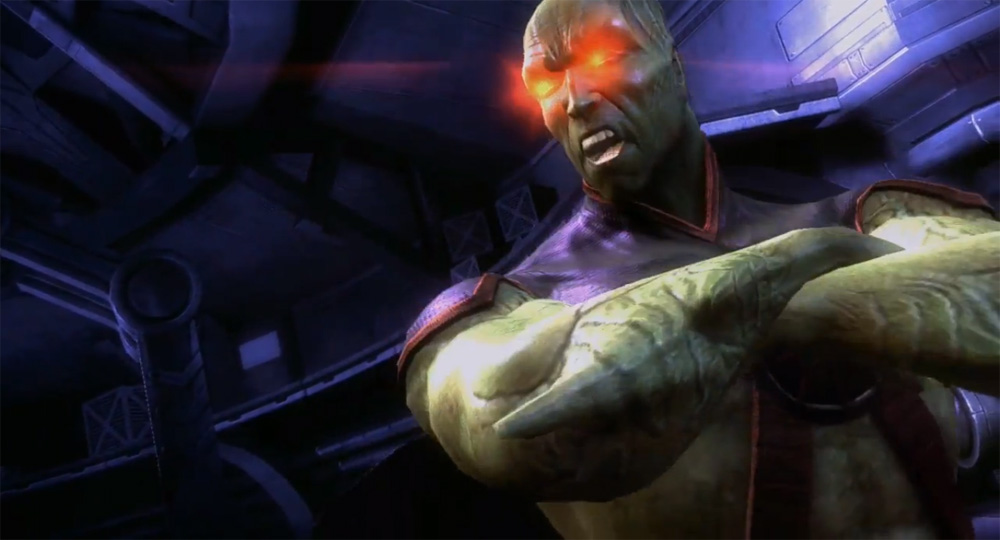 If you still haven't gotten Injustice Gods Among Us, and you're a DC Comics fan, you need to! It's a really great experience. You can buy it off of Amazon right now for the gaming system of your choice. And don't forget to check out all the cool Injustice Gods Among Us action figures as well.