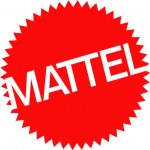 Mattycollector posted a note on their Facebook page with some great information regarding their Mattel/DC Comics panel coming this week at the 2013 San Diego Comic-Con! If you're planning to go to SDCC this year, and you're a DC and/or Mattel fan, you might want to check it out.
Continue after the jump for the info!

Heading to SDCC? Then don't miss the DC Comics Panel on Friday 7/19 at 3pm in Room 25ABC because we've got three BIG reasons for you to attend!

First, we're announcing not one but two new 2014 DC retail product lines! You'll want to brush up on your DC knowledge because the panel will feature a trivia game and the lucky winners will get FIRST-TO-MARKET figures from one of the new retail product lines. Even better, you'll receive them months before they're available in stores!

Now, about that second retail line… we seriously stoked to tell you that some of the figures will be available right here on MattyCollector.com in 2014. Not only will we reveal one of them at the panel, but we'll also have a Fan's Choice vote for one of the figures. Want your say? Then don't miss the panel because attending is the ONLY way that fans can vote!

And last, but definitely not least, we'll have a toy giveaway for everyone who attends the panel. Line reveals, a Fan's Choice vote, and freebies… if you're a DC Comics fan, you'll want to put this panel at the top your "MUST GO" list!

Panel: Mattel and DC Comics- A Celebration for Collectors of All Ages!

Date/Time: Friday, July 19, 3:00p.m. – 4:00p.m.

Location: Room 25ABC
I wonder what those new toy lines will be. Personally, I'm guessing a new DC 3 3/4″ line is in the works, but we'll have to wait and see! Let me know what you think the new toy lines are in the comments!