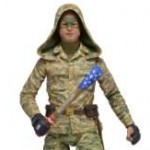 NECA just posted a teaser image via their Twitter account of the upcoming Kick-Ass 2 Colonel Stars and Stripes action figure. The figure will be about on a 7″ scale like the other upcoming Kick-Ass 2 figures, but no word yet on when this one will be released. NECA did promise a full reveal and better image tomorrow though.
Continue after the jump for the teaser!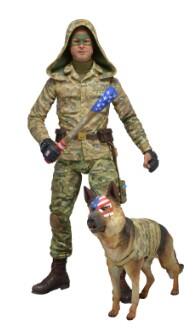 So yeah, again it's very small, but NECA is busy prepping for 2013 San Diego Comic-Con. I'll post the full reveal tomorrow after NECA unveils it.