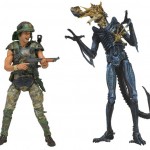 NECA just released Hicks in their first series of Aliens figures, but coming this fall they're releasing a second version, with an all new head sculpt and more accessories, and packing him with a blue Xenomorph warrior that's been shotgunned up! Gotta love NECA, when they make variants, they do it right!
Continue after the jump for more info and pics!

This special edition 2 pack features an all new version of Hicks, sporting a brand new aggressive combat headsculpt, helmet, and headset along with pulse rifle, shotgun, motion detector, shoulder lamp, welding torch and more.

The Aliens Warrior includes an exclusive "shotgunned" head reflecting the shotgun blast damage he takes in combat with Hicks. Both figures feature over 30 points of articulation and are unique to this set and available nowhere else.

Release date: October, 2013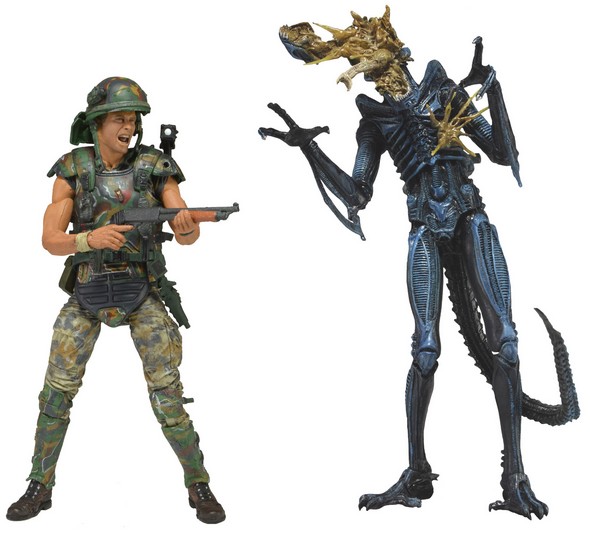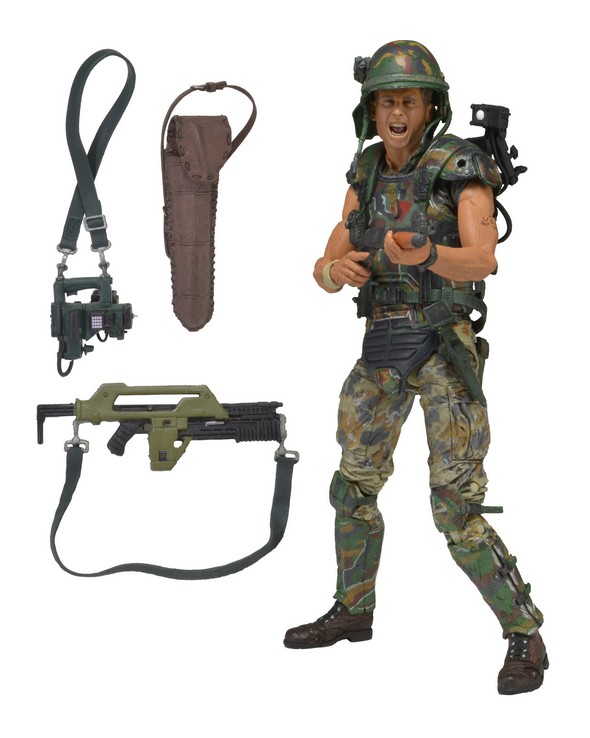 This is definitely an awesome 2 pack that's sure to make lots of Aliens fans, myself included, very happy. I love the idea of having battle damaged Xenomorph warriors all over my display, and the variant Hicks is just excellent. They're definitely going in the collection.