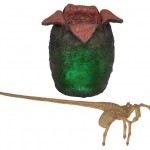 Just when you thought NECA's Aliens toy line was just going to be figures of some of the human characters and a bunch of Xenomorph variants, they surprise us with this reveal! NECA is planning to release a light-up alien egg, with a launching facehugger! Who would have thought that action features like this would still be incorporated into a toy line like this? Personally, I think it's a great idea.
Continue after the jump for more info and pics!

This 4.5″ tall Alien Egg is an incredibly detailed recreation of the mysterious eggs from the Alien films. Closed, the egg glows with an eerie green light… but press the button concealed on the back and launch a rubbery Facehugger high into the air!

Frighten your friends, your neighbors or your household pets. An incredible new item from the Aliens franchise!

Clamshell packaging.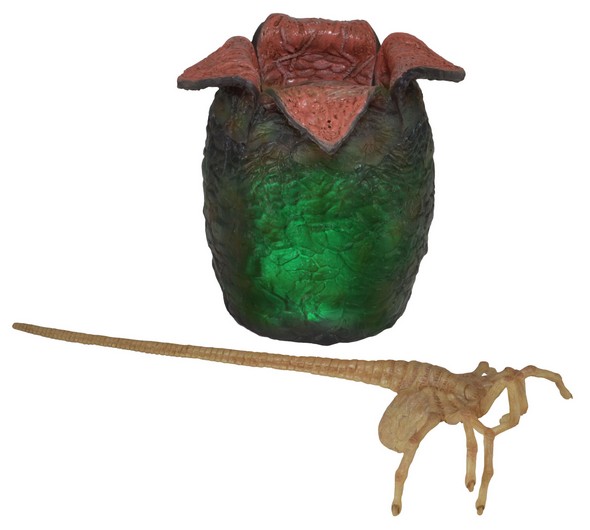 4.5″ tall is probably too big to be in scale with the NECA Aliens figures, but it might still look cool displayed with them. I'm guessing this is as small as they could get it and still make everything work, so it's forgivable. I know the eggs were big in that movie, but I don't think they were that big compared to the humans, but I'm betting some smaller scaled eggs and facehuggers will be coming. At any rate, I'll definitely be adding this to my NECA Aliens collection. If you're still having trouble finding these figures in the wild, Amazon has them all right now! Hope it helps.