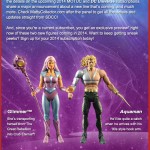 Emails were just sent out to all subscribers of any Mattycollector figure subscriptions, giving us a sneak peek at two figures coming out in 2014. Glimmer, for Masters of the Universe Classics, and 90's Hook Hand Aquaman, for the DC Signature Collection as a part of Club Infinite Earths! Fans have been wanting both for a long time now, so this should make a lot of people happy. To subscribe to Club Eternia and Club Infinite Earths for 2014, just CLICK HERE.
Continue after the jump for the full sneak peek!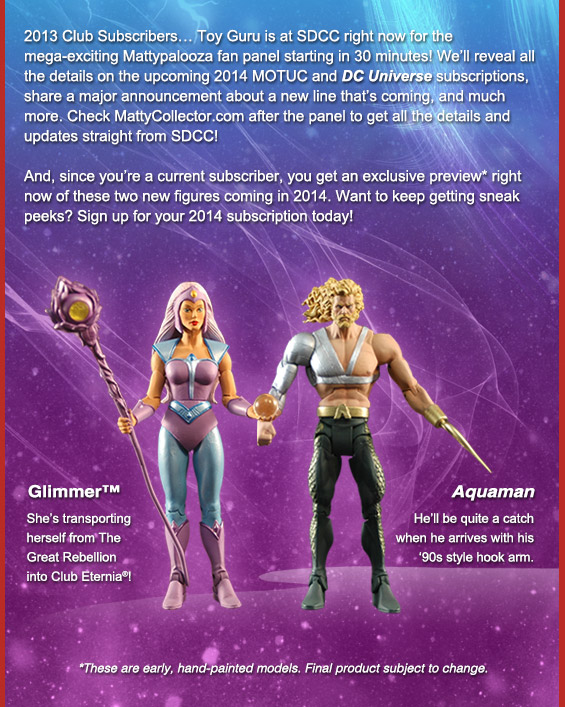 I can't wait to add that Hook Hand Aquaman to my DC collection. I've been wanting that one for a long time. More will be revealed within the hour at the Mattypalooza panel at 2013 San Diego Comic-Con, so keep checking for more updates! And again, to subscribe to either Club Eternia or Club Infinite Earths, just CLICK HERE.