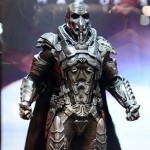 This past weekend at the 2013 Ani-Com & Game Hong Kong convention, Hot Toys unveiled some awesome figures. Among them are a 1/6 scale Man of Steel General Zod figure, and a 1/12 scale Dark Knight Rises The Bat vehicle. The Bat was going to be made on a 1/6 scale, but just proved to be far too large and expensive to be feasible, so it was shrunken down. It will include a 1/12 scale (6″) Dark Knight Rises Batman figure to accompany it, and it will include the bomb that Batman carries off with The Bat at the end of the film.
Continue after the jump for the pics!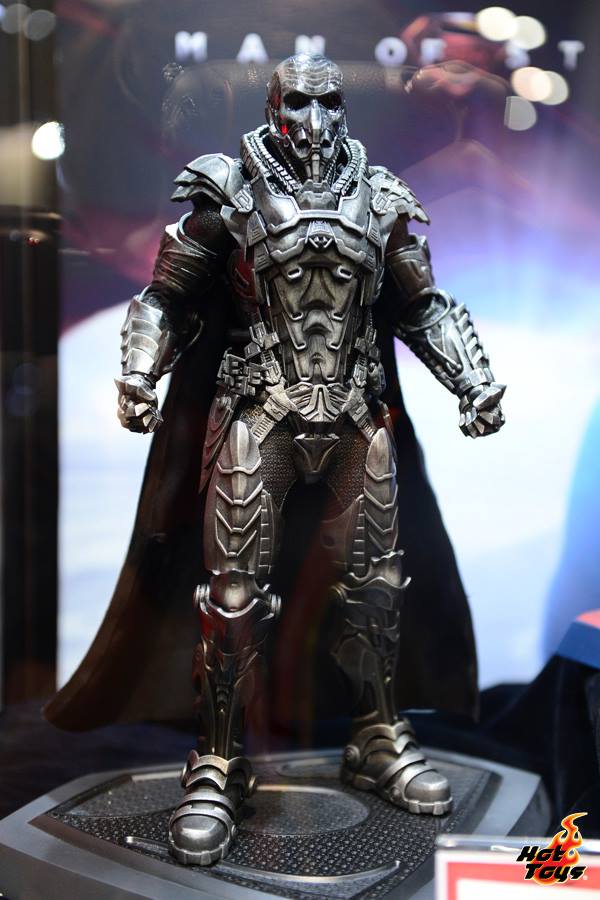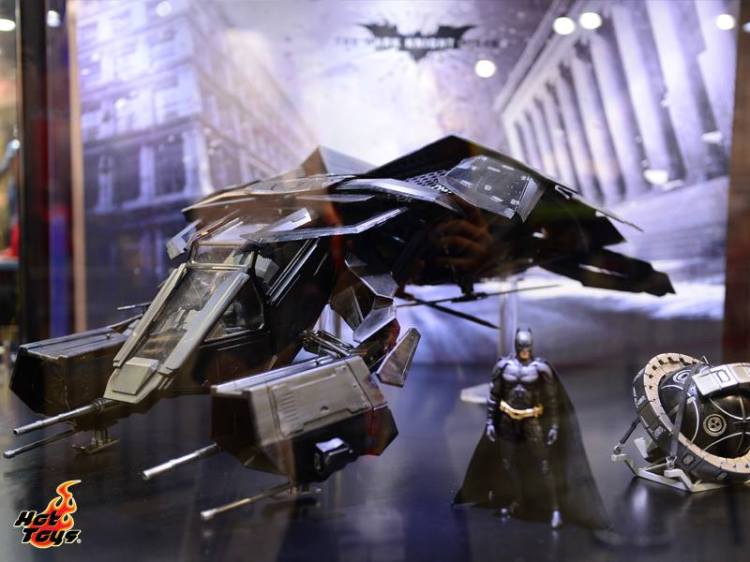 Check out the Preview video Hot toys put out to let fans know of several licenses and figures to come!
And Check out this amazing holographic display case featuring the Iron Man 3 1/6 scale Tony Stark Collectible Figure with animation of the Hall of Armor and 15 different armors. Sadly, this was just a show piece for the convention, but I'm sure just about every Hot Toys Iron Man fan would buy this up in a second. And boy, is it incredible.
Sadly no Michael Shannon head sculpt was shown off for the Man of Steel General Zod figure, but hopefully that will be revealed soon. At least we can say the body sculpt is amazing and looks like it leaped straight off of the screen. Also, I'm sure the 1/12 scale The Bat will intrigue many 6″ Batman collectors out there, myself included. Fans should not expect 6″ figures from Hot Toys from here on out though. This seems to be a very rare case, seeing as how The Bat was originally intended as a 1/6 scale item. They clearly wanted to still get The Bat out to fans in a feasible way, and the 1/12 scale made more sense. The 6″ Batman figure seems to just be there so there's a figure to sit inside of the vehicle. I wouldn't mind more 6″ figures from Hot Toys, but we definitely shouldn't expect this as the norm.
Make sure if you're into Hot Toys that you pick them up via Sideshow Collectibles. I've used their Flex Pay option, and it's amazing how much it helps to pay for these high priced items, when it's spread out over a few months.