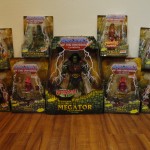 Reports have been coming in from all over the United States that people are finding Masters of the Universe Classics and Mattel Ghostbusters figures at Big Lots locations. I know a lot of people are having trouble finding the figures, so I thought I'd offer up just a few tips that might help you on your Big Lots quest.
Continue after the jump!

1. If you're having trouble finding a Big Lots near you, just use the store locator on Big lots.com to find all the locations nearest to you.
2. Call ahead! I know so many collectors get frustrated with this, and I've had my fair share of frustrations as well, but I really have found this to work in this situation. Just be sure when you call to ASK FOR THE MANAGER. The regular employees will likely have no idea what Masters of the Universe Classics is, but every Big Lots manager I've talked to knew instantly what I was talking about, since they get that sort of information ahead of time, and have to check the stuff all of their trucks bring in. So they're your best bet.
3. If you get there and don't see them, they could be in the back. Don't just leave disappointed, find the manager and get him/her to look in the back for you. This has worked very well for a lot of people out there.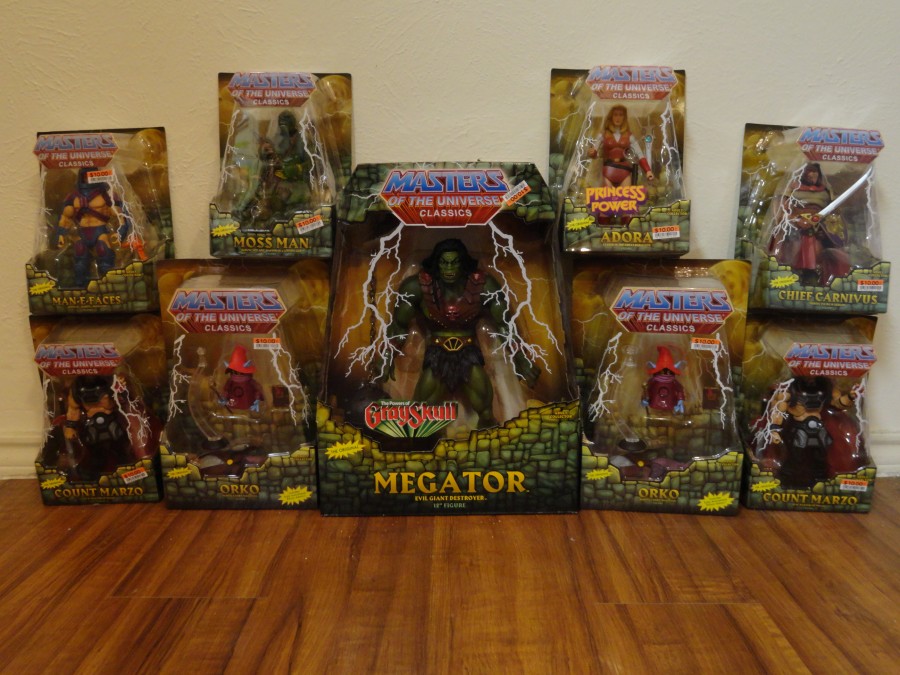 And here's a list of every different Masters of the Universe Classics and Ghostbusters figure confirmed so far that has been found in Big Lots. All of the Masters of the Universe Classics figures are marked at just $10 apiece, yes even the giant figures and 2 packs. It's pretty crazy. Anyway:
MOTUC:
Adora
Battleground Teela
Carnivus
Catra
Clawful
Count Marzo
Faceless One
Icarius
King Grayskull
Leech
Man-E-Faces
Megator
Mo-Larr/Skeletor 2-pack
Moss Man – both flocked and unflocked ear variants, flocked being rarer
Orko with Prince Adam – both standard and color changing versions, color changing being rarer
Snout Spout
Sy-Klone
Thunder Punch He-Man
And for Ghostbusters:
12″ Egon Spengler & Ray Stantz Ghostbusters 2 two pack – $30
6″ Vinz Clortho – $10
I know these seem like no-brainers, but I still keep seeing so many people having trouble with it, and like I said even though I know collectors hate dealing with the frustrations of calling stores, if you ask for the manager, they can help you. I hope this helps some people out there, because as many Masters of the Universe Classics fans as possible should benefit from this. Happy hunting through all those Big Lots stores!