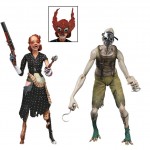 NECA announced today that a special limited edition BioShock 2 Splicers two pack is being released today. In the two pack you get a Crawler, and a variant of Ladysmith. NECA currently has these in stock at their Amazon store for $34.99.
To buy the BioShock 2 Splicers two pack from NECA's Amazon store, just CLICK HERE.
Continue after the jump for hi-res images and the full press release:

BioShock fans and collectors rejoice! NECA, a world leader in licensed consumer goods, today announced the availability of the final two BioShock 2 Splicers, Crawler and Special Variant Edition Ladysmith, which complete the series. The limited-edition pack is available now at the NECA Amazon store for $34.99US.

The latest collectibles, fully poseable and measuring in at 7" in scale, join previously and exclusively released Splicers Brute and Ladysmith.

"We have designed a very limited production run to help fill the void many collectors have felt in not being able to obtain the Crawler Splicer or the special Variant edition of Ladysmith Splicer," said Randy Falk, director of product development at NECA. "This is a special thank-you to the fans who have followed and collected the line and have waited patiently for these figures to be released."

The figures arrive in special 2-pack clamshell packaging, and include custom accessories; Crawler includes a removable mask and hooks, while Ladysmith includes a removable mask, shotgun, wrench, & display stand.

To order the exclusive 2-pack, visit the NECA Amazon store.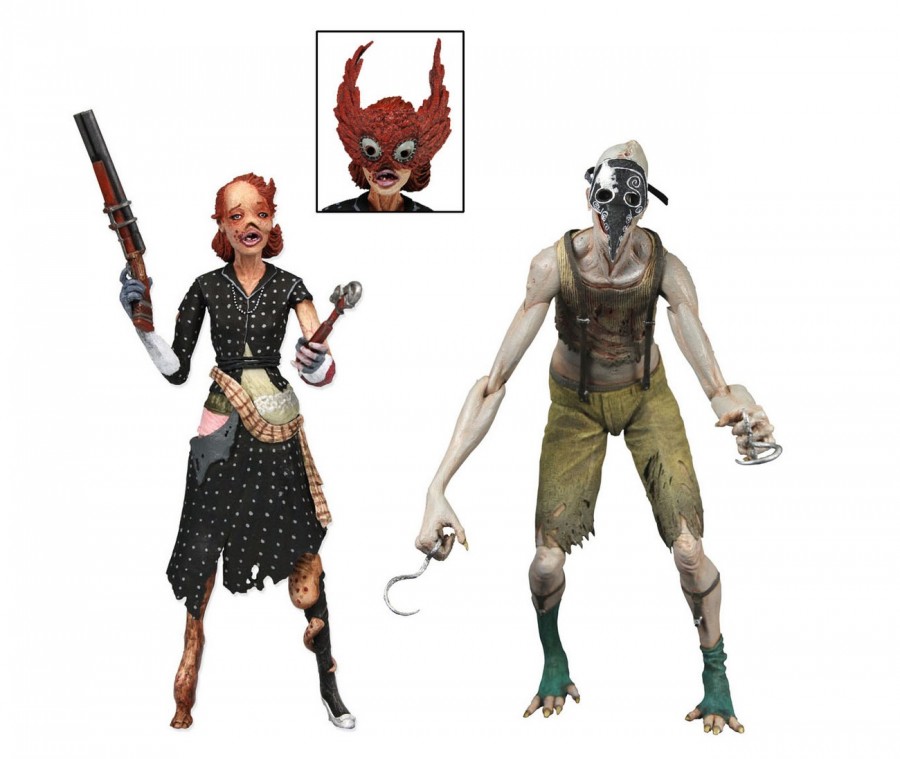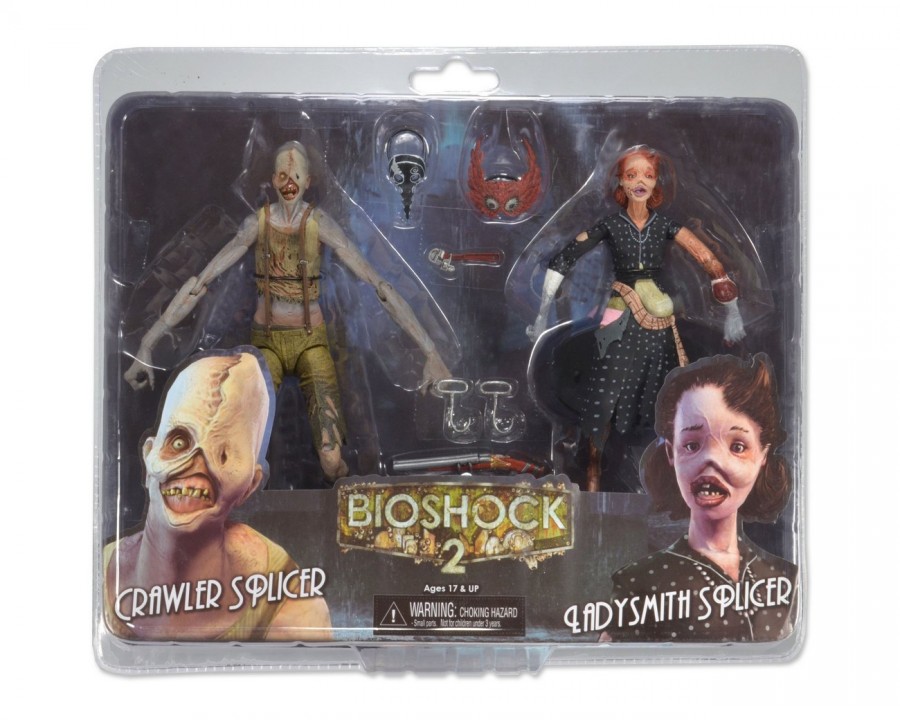 You can also buy the BioShock 2 Eve Hypo Syringe Prop Replica from NECA's Amazon store right now as well, for just $24.99. It lights up and everything! A great price for a prop replica.