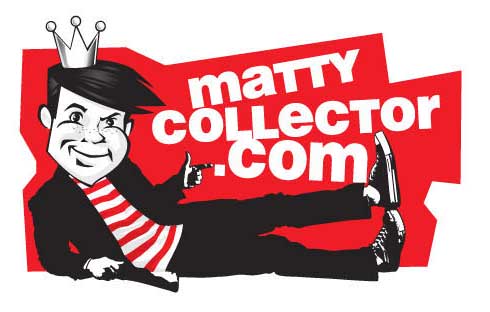 darkknight asks: Will there still be Movie Masters figures made in the 6″ scale for future DC movies? The information revealed at SDCC has many fans worried that there will be no more 6″ Movie Masters figures at all, so it would be great if that could get cleared up. I hope there will continue to be 6″ Movie Masters.
At this time the future of the line is in the 4″ scale but it doesn't mean we couldn't return to 6″ in the future.
EctoCooler asks: On Mattycollector.com, it says fans have until November 5th to pre-order, but Toyguru recently posted an update about the Ecto-1 and the subscriptions and said August 19th was the deadline. Was this a typo, or has it been changed? Because that's a mighty big typo if so. A lot of Ghostbusters fans are panicking because of it.

We have to hit the minimum by Aug 19th. If we do, we will keep the preorder open through Nov. But the min must be met by Aug 19th.
The Flash III asks: It was teased before SDCC that an announcement would be made about DC civilian figures. I didn't see any in the new lines or in the sub, so can we get some details now?
This is a figure planned for later in the year, we don't have details to reveal right now and would depend on getting the min number of sub holders for 2014.
BatmanSUB asks: Now that DC/Batman Unlimited is dead at retail, how about starting a Batman sub on Mattycollector.com ? 2014 is Batman's 75th anniversary.
It is too late to make changes to 2014, but we can confirm there are Bat family characters in the 2014 sub.
Donald M asks: At SDCC2012, it was stated that a European distribution center might be up and running as soon as the end of 2013, so we should hold-on in there and sub up for one more year as it was going to get better for shipping and customs. A year later and a new sub; why didn't we get any update at all on the European distribution center, even if it was to say it wasn't going through? A lot of fans subbed up last time round based on what was said and it isn't a good feeling to be left hanging for over a year now.
While we continue to look into this, we just don't have enough customers at this time to justify the logistics. It is no different from US customers buying Japanese import toys. Part of the industry and logistics of how this works.
That's it for this round of Ask Mattel. Be on the lookout for your next opportunity to submit your own questions to ask Mattel.