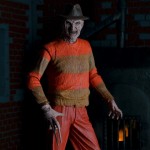 I know I mention it a lot, but man NECA just keeps getting cooler and cooler. To accompany their recent SDCC exclusive NES Jason Voorhees Friday the 13th figure, based on his look from the classic NES video game, NECA is now releasing a version of Freddy Krueger as he looked in his own NES video game from A Nightmare on Elm Street. It looks to be the exact same sculpt as the other classic Freddy Krueger figures NECA has already released, it will only be painted to match Freddy's video game sprite in the video game. This figure will be limited to just one production run.
Visit Amazon now for all of your NECA A Nightmare on Elm Street action figure needs!
Continue after the jump for more info and lots of hi-res pictures!

Freddy is the companion piece to the Friday the 13th Classic Video Game Jason, one of the hottest SDCC Exclusives this Summer. Released in 1989 for the super popular 8-Bit home console, the video game Nightmare on Elm Street is so bad… it's good.

A cult classic if there ever was one, NECA's Freddy Krueger (1989 Video Game Appearance) will be a fully articulated 7-inch figure done up in that truly horrifying video game deco. This figure comes in a special window box packaging with opening flap to re-create the look and feel of the classic 1989 video game packaging.

Item Number: 39813
UPC: 6-34482-39813-5
Release Date: Nov 2013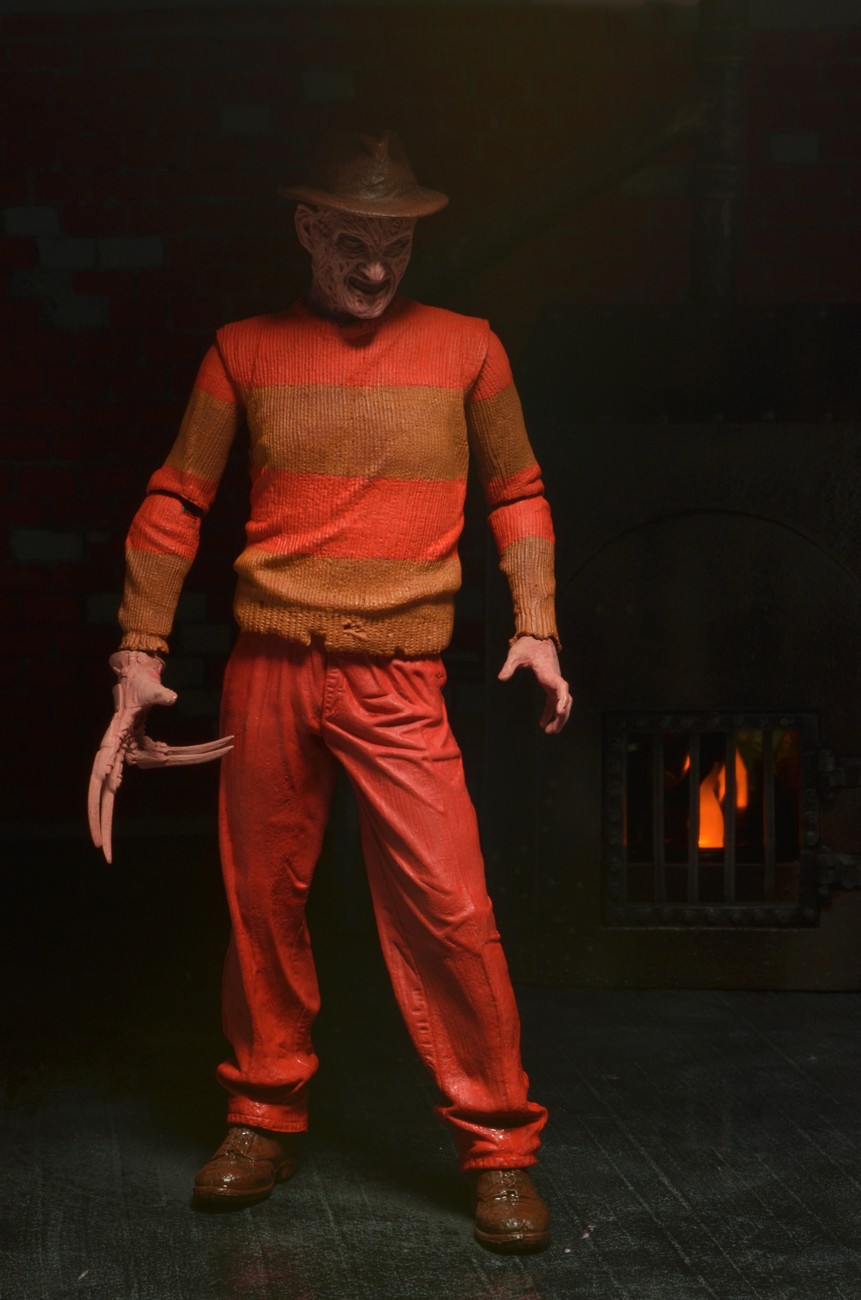 Click on each thumbnail to enlarge!

Hopefully this won't be too hard for fans to get, especially the ones who already have the SDCC NES Jason figure. I know they'll be wanting this one the most. Once again, you can visit Amazon right now for any NECA A Nightmare on Elm Street figures you may be missing from your collection.