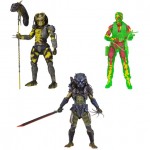 NECA just won't stop, will they? They seem to always have a steady stream of quality product coming out, and this is no different. Today, official images were revealed for the upcoming NECA Predators series 11 action figures. This series of figures is going to have a couple of crazy ones, like another figure from the Batman: Dead End Fan film, and even a trippy Thermal Vision Dutch!
You can pre-order the NECA Predators series 11 figures right now on BigBadToyStore.
Continue after the jump for more info and pics!

The 11th Series in our #1 selling line of Predators action figures brings new Predators to the hunt!

Appearing for the first time ever as an action figure, the Wasp Predator comes from the classic fan film Dead End and includes an amazing new accessory – a staff with an Alien head impaled on the end.
Click on each image to enlarge!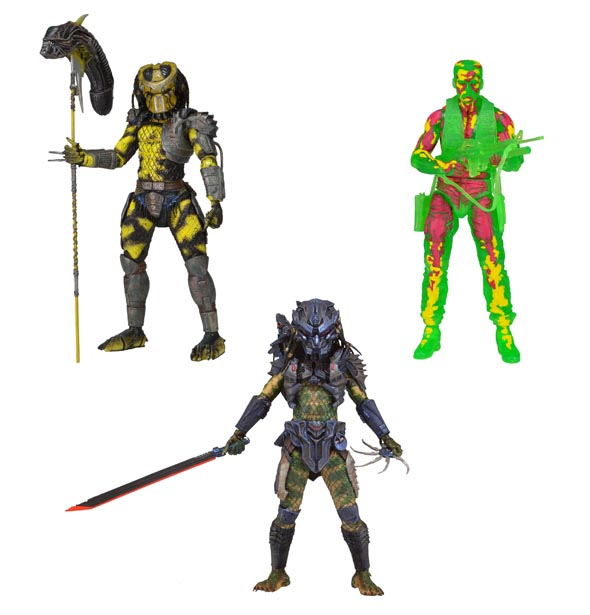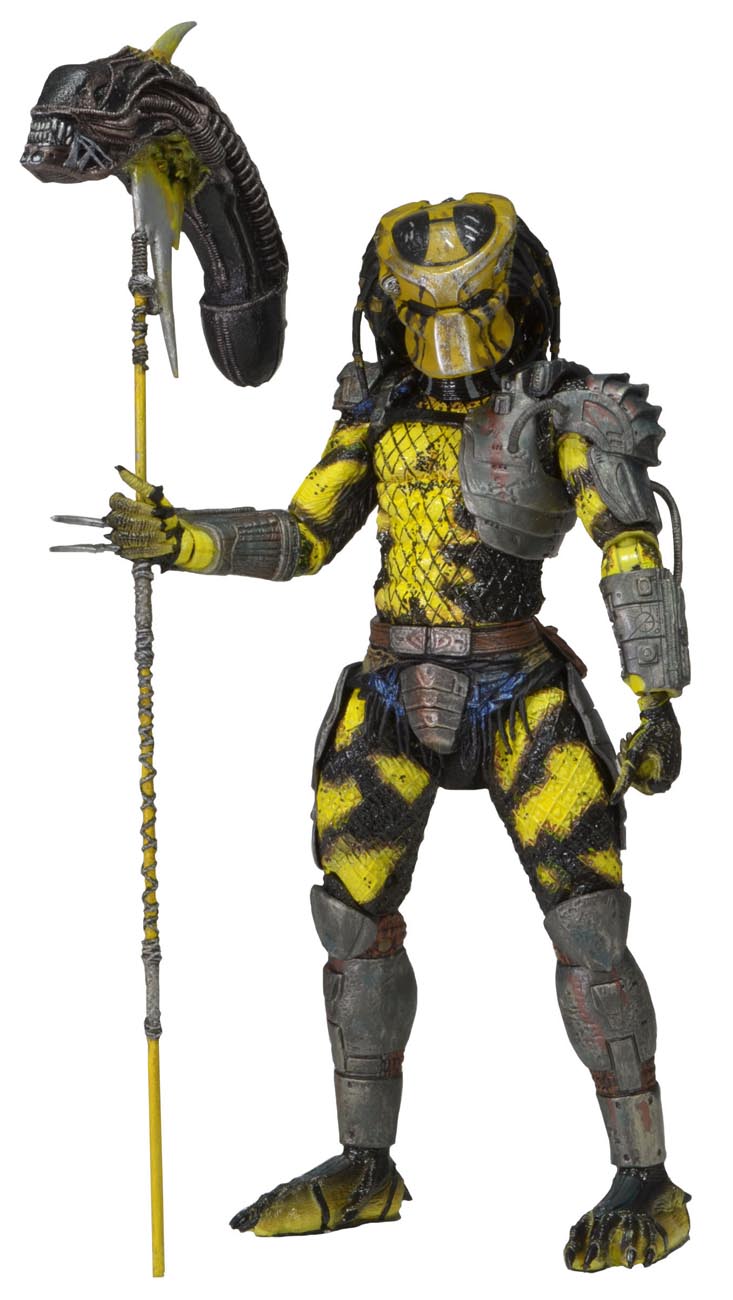 Up next is an Armored Combat version of the Lost Predator from Predator 2's Lost Tribe. This new take on the very popular Lost Predator features a brand new mask, backpack, armor and weaponry that fit with his tech look.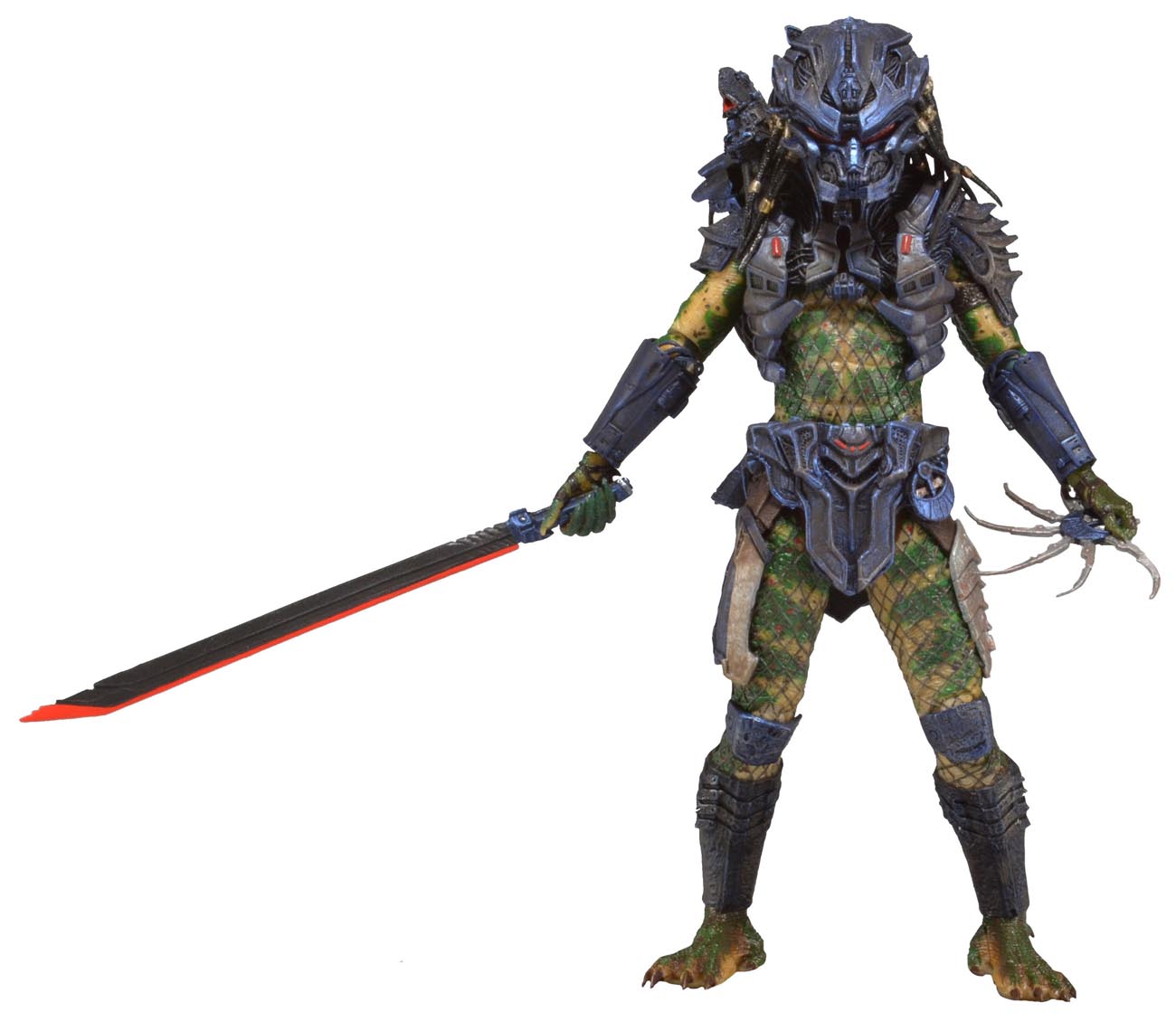 The third figure in this new assortment was one of the most talked about figures at SDCC 2013: Thermal Vision Dutch! This special version of Dutch authentically replicates how the Predator sees him using his heat vision. The figure is cast in translucent green and is painted with "hot spots" of yellow and red. Comes complete with rifle, pistol, and knife accessories.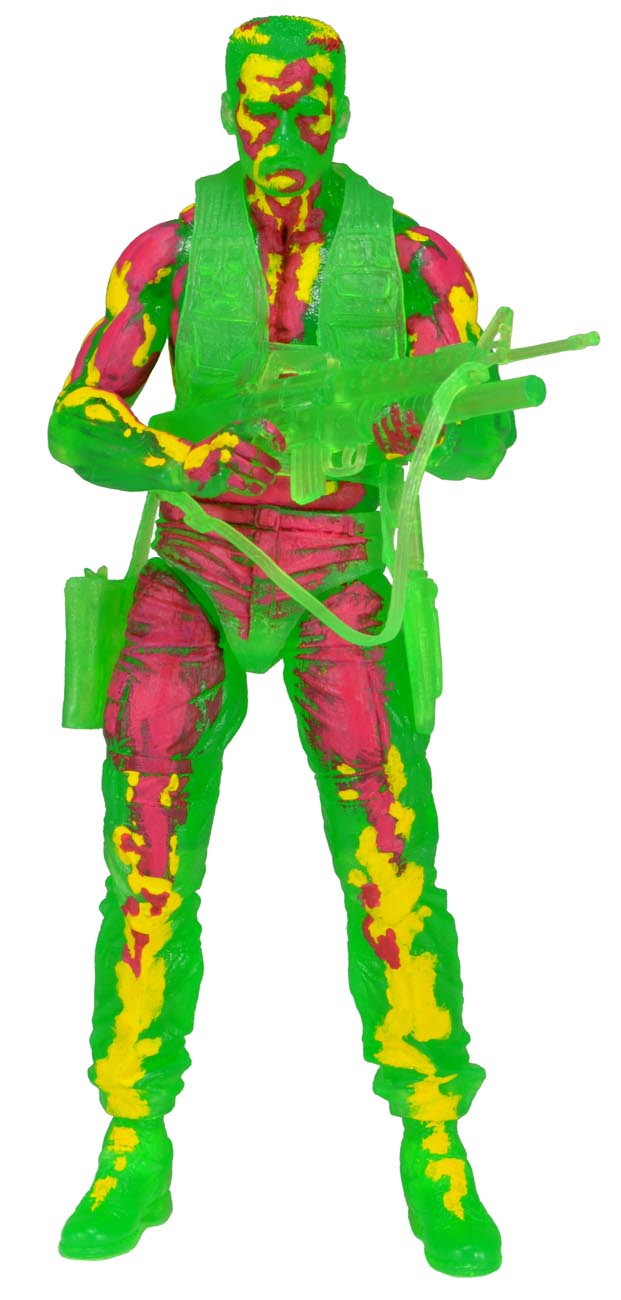 I got hooked on these NECA Predators figures when they released the Big Red Predator, from the Batman: Dead End fan film. And when they got to series 8 with their Dutch variants and the original Jungle Hunter Predator, I was definitely hooked. Now I find myself really excited for future series, and wanting to go back and get all the ones I already missed out on. I've only got so much money. Eh, I suppose that kidney transplant can wait. Thanks NECA!